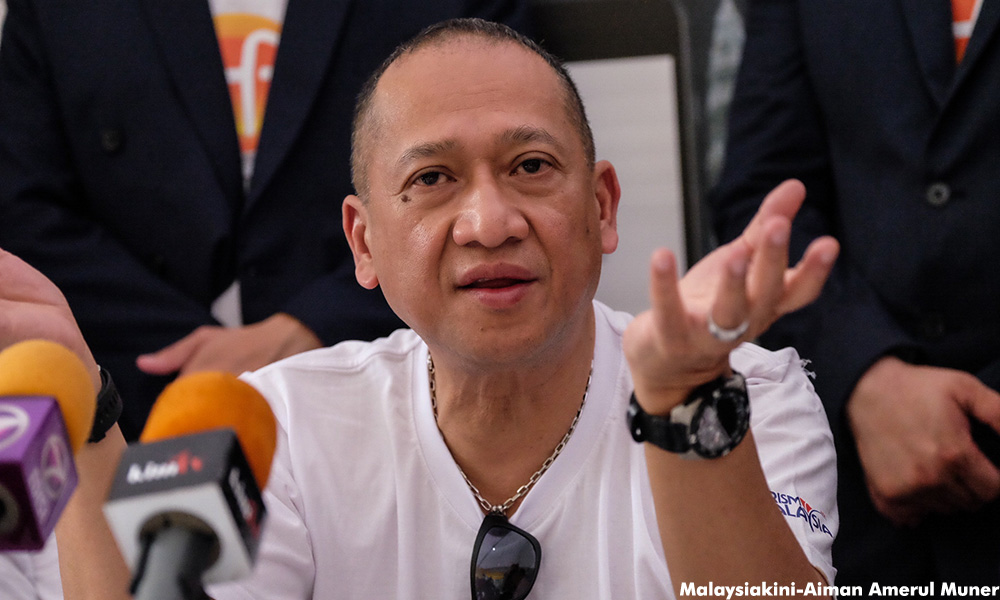 Tourism and Culture Nazri Abdul Aziz today gave Sarawak Tourism, Arts, Culture, Youth and Sports Minister Abdul Karim Rahman Hamzah a piece of his mind after the latter urged the federal government to defer the implementation of the new tourism tax.
Karim had cited the Malaysia Agreement in asking that the tax be deferred in Sabah and Sarawak.
Mohamed Nazri however said that Karim did not understand the crux of the matter when the latter argued that such a tax should be a state matter.
"There's no need for him to mention about the (Malaysia Agreement). We know (what we are doing)," Nazri told reporters at a buka puasa event at Dataran Merdeka.
Stressing that the new tax was part of the federal list, Nazri said Putrajaya decided to make it a federal government tax to avoid confusion.
"It is not about seizing Sarawak's rights when it has become a federal tax.
"He (Karim) is a new minister, he is a Barisan Nasional minister, he should not be showing his arrogance.
"He can just meet me, I'm also a BN minister. (And) I have been a minister for many years.
"You are still new. Setahun jagung (still immature). You shouldn't say much," said Nazri.
We are the bigger 'samseng'
Mohamed Nazri was referring to the fact that Abdul Karim had just joined the state cabinet this year and teased him on his lack of seniority.
"You should not talk big in politics. If you want to show samseng (thuggery), we are bigger samseng.
"I won't let him be samseng like that; I have been a minister for a long time. He could have met me and asked me first if he didn't understand.
"Don't be a samseng when you are a new minister. If you want to learn to be a samseng, you can learn from me," quipped Mohamed Nazri.
He added that there were only a few five-star hotels in Sarawak, which would have to collect the highest amount of taxes for hotel rooms.
"I can count with my fingers, maybe there are only two or three. Most five-star hotels are in Kuala Lumpur and there are also many in Penang and Malacca."
Fair deal for Sarawak
He said that the number of hotel rooms in Sabah and Sarawak combined accounts for just 25 percent of the hotel rooms in the country and therefore, the two states will benefit from this tax.
"So why is he talking big. Most of the tax will come from the Peninsular and we will be distributing it in Sabah and Sarawak."
The tax, he further explained, would not be distributed according to states.
"It will will distributed according to region – the Peninsular, Sabah and Sarawak. If it is based on state, the small Perlis would get the same as Sarawak and that is not fair.
"We plan to distribute the tax revenue equally among the Peninsular, Sabah and Sarawak. The one which benefits is Sarawak," he claimed.
On City of Miri's opposition towards the tax, Mohamed Nazri offered this retort: "Miri only has one hotel".
The new tax, which will come into effect on July 1, will see customers paying up to RM20 more a night for hotel rooms.
The tax affects both Malaysians and foreigners and is imposed regardless whether they are on a leisure or business trip. – Malaysiakini