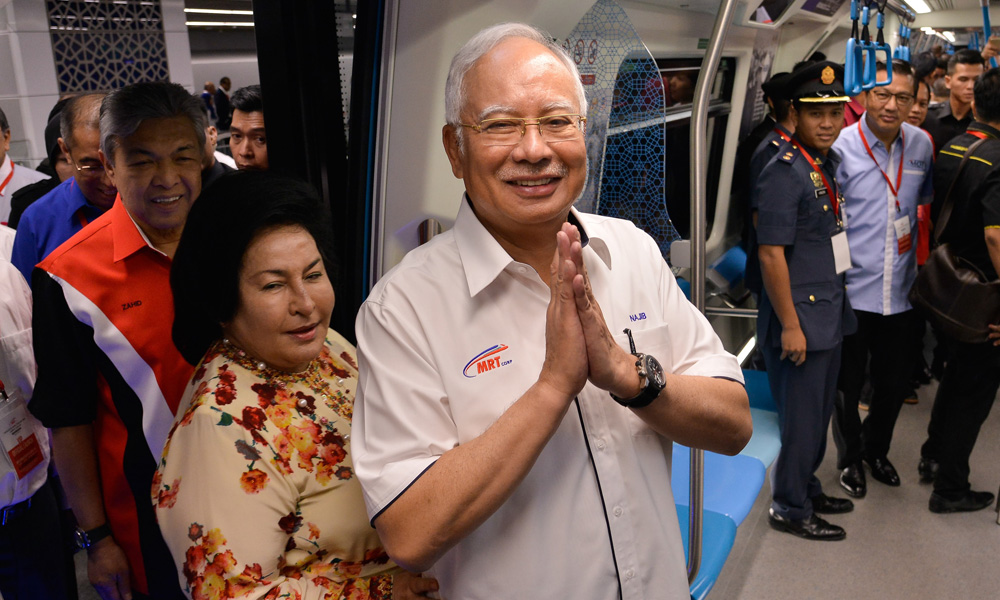 COMMENT | Grand corruption a new normal, higher taxes, and an Umno restructuring.
While some in Otai Reformasi fixate on dwelling on the past and some opposition leaders engage in power struggles despite not having any power to struggle with, Malaysia runs the risk of sliding into ruins if Najib Razak's Umno triumphs in the upcoming general election.
What will Malaysia look like after the 14th general election if Umno wins?
1. Corruption could become normalised
1MDB has been investigated in more than six sovereign jurisdictions. More than RM28 billion has allegedly been misappropriated according to DAP lawmaker Tony Pua, backed up with the Public Accounts Committee report on 1MDB.
With casualties from the Attorney-General's Chambers to Bank Negara Malaysia, 1MDB has truly weakened Malaysia's democratic institutions to deflect any form of accountability and justice placed upon it.
An attorney-general was sacked, heads of the Malaysian Anti-Corruption Commission discontinued from duty, and dissenters charged under the Security Measures (Special Offences) Act 2012. The level of crackdown to ensure immunity is unimaginable.crackdown to ensure immunity is unimaginable.
What does this signal?
It says that anyone who replaces Najib can afford to practice widespread corruption as there is a purported track record of doing so, yet remaining free from prosecution.
2. More taxes could be placed upon Malaysians
In the last general election, Najib campaigned promising not to place additional taxes on Malaysians, yet after the election, we saw the exact opposite, from the introduction of the GST to the mass withdrawal of important "bread and butter" subsidies.
Najib still has to pay the US$3.5 billion owed to the International Petroleum Investment Co (IPIC) which is due next year. Our national debt has also surpassed the RM1 trillion line.
I am sure that the same, if not worse, will happen after this coming election. GST will most probably be increased to nine to 10 percent. More subsidies will be reduced and the rise in the cost of living made worse.
Again, close to the election, billions will be spent to allay the concerns of the masses. A temporary panacea for the people.
3. Umno will be restructured
After the 14th general election, Najib will quickly prepare to call for Umno elections to cement his victory. He did the same in the last election where he won uncontested. From there onward, we will see a mass exodus of Umno moderates and intellects out of Umno and into Bersatu.
Why am I painting this hypothetical picture?
It is a reminder to those who are blinded by the past. A reminder to those who keep on dwelling on the past at the expense of the future. A reminder to those who keep on looking backward, and those hampering our ability to step forward.backward, and those hampering our ability to step forward.
The future is daunting. Don't let the past imprison us from saving our future.
---
SYED SADDIQ ABDUL RAHMAN is Parti Pribumi Bersatu Malaysia (Bersatu) Youth chief
The views expressed here are those of the author/contributor and do not necessarily represent the views of Malaysiakini.