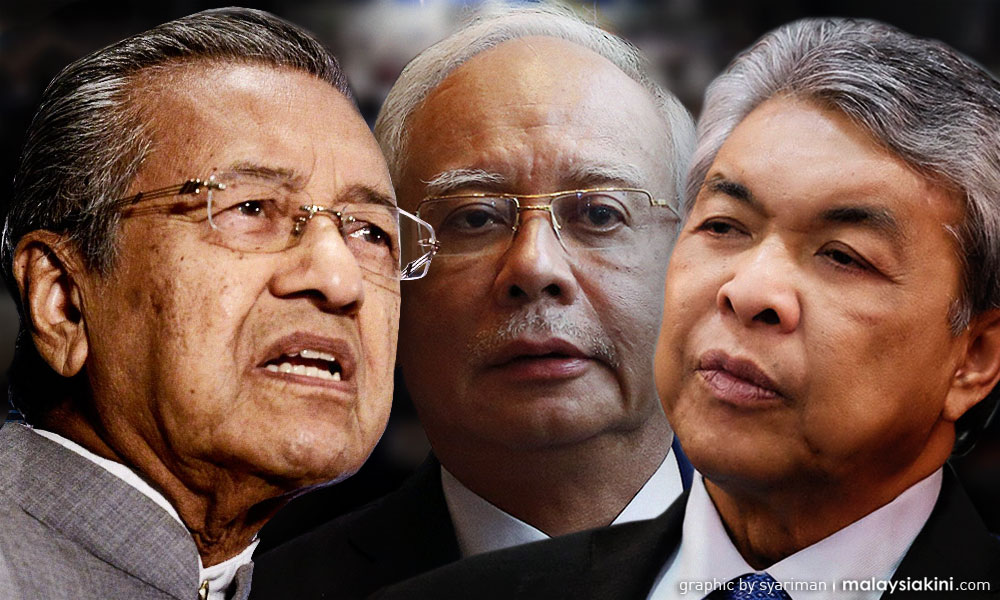 Dr Mahathir Mohamad has recalled a time when Deputy Prime Minister Ahmad Zahid Hamidi had met him to seek his support and sympathy to replace Najib Abdul Razak as the prime minister.
Without revealing further details, Mahathir said Zahid himself should remember what had transpired during the meeting between them.
"Zahid should remember when he became the DPM, he came to see me to try and seek my sympathy, my support.
"I told Zahid the truth, even if Najib were to resign, which is impossible, Zahid must still wait for Umno to decide who should replace Najib," he said in a video posted on Parti Pribumi Bersatu Malaysia's Facebook page.
"So when he needs my sympathy he will come. Now when he cannot get it, he will look for ways to lie like this," said Mahathir in response to Zahid's aspersion over his alleged Indian parentage.
Zahid had also accused Mahathir of exploiting the Malays during his 22-year administration.
"I am ashamed that a person like this can be in the cabinet," said Mahathir.
Zahid had made the remarks during his speech at the Umno Kelana Jaya division.
Holding up his phone to the audience, Zahid had said, "This was his blue IC. His name was Mahathir a/l Iskandar Kutty. His blue IC number is […]. This was sent by the director-general of the National Registration Department (NRD)."
In response, a Facebook page under the name Mukhriz Mahathir FC clarified that Iskandar who came from Kerala was actually the former premier's grandfather, instead of his father. – Malaysiakini