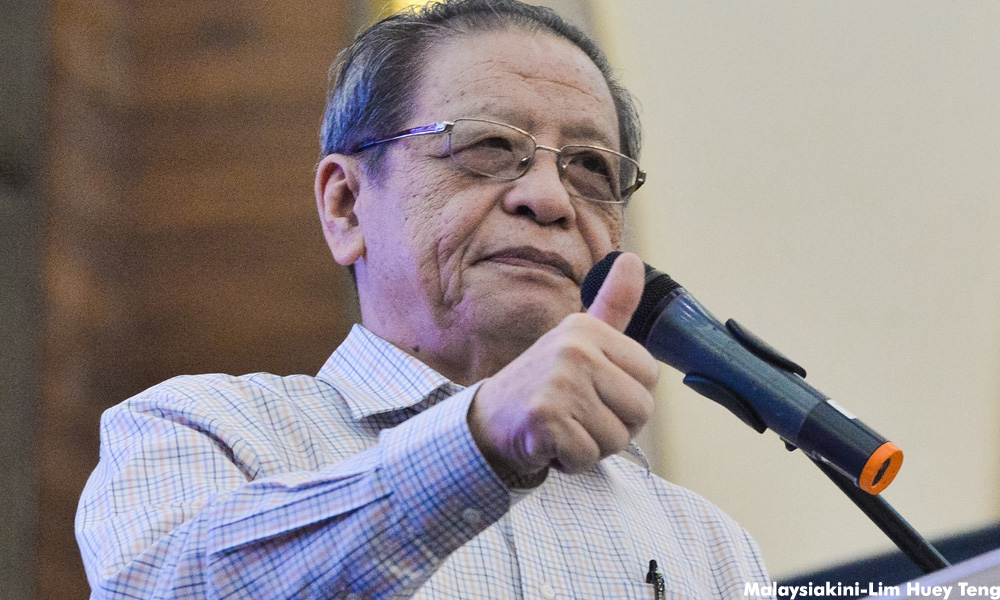 With mounting speculation that the 14th General Election will be called soon, DAP parliamentary leader Lim Kit Siang has outlined his three personal objectives for Pakatan Harapan.
"I have three personal objectives in GE14 – for Pakatan Harapan to capture power in Putrajaya, Johor and Malacca," Lim said at a coffee shop ceramah in Malacca this morning.
Lim recalled that when he first left the state in 1986 to contest the Tanjong parliamentary seat, DAP's aim was only to try and capture the Penang state government.
"That was the highest political ambition of the DAP three decades ago.
"But we did not succeed in capturing the Penang state government in the 1990 and 1995 general elections, although we laid the basis for the DAP's eventual win in the 2008 and 2013 general elections," he said.
Just 10 years ago, Lim said, it was still impossible to imagine that Umno and Barisan Nasional could be toppled in the polls.
"But there has been a change in the political landscape in Malaysia, and we are aiming not only for a change of the federal government in Putrajaya, but even talking about a change of government in several states," he stressed.
The 13th Parliament will automatically dissolve on June 24 next year, but Prime Minister Najib Abdul Razak has remained coy on the matter, and quipped that anytime would be a good time to hold the elections.