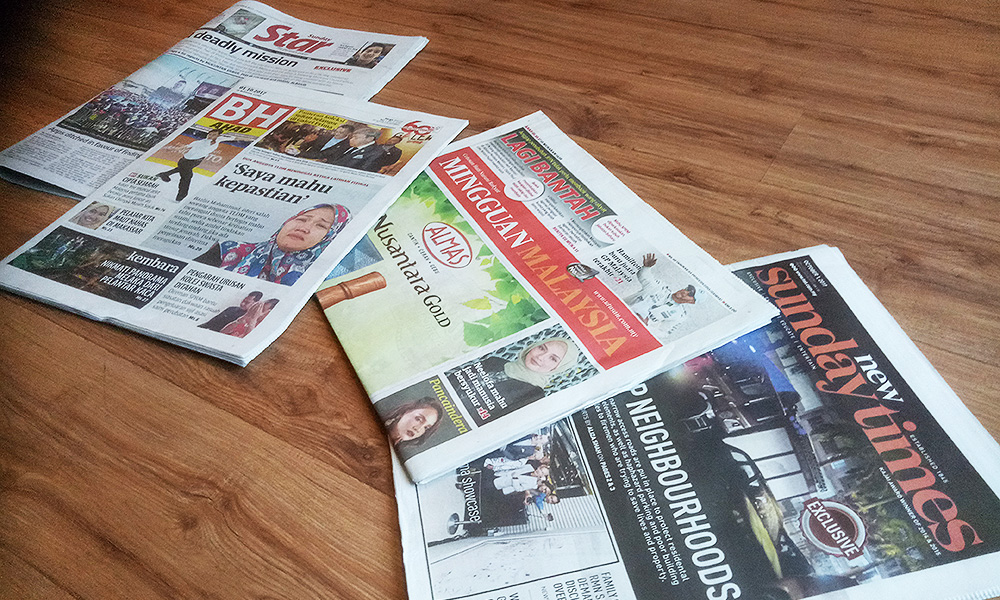 By Francis Paul Siah
COMMENT | Sarawak Chief Minister Abang Johari Abang Openg still enjoys reading newspapers, including national dailies, and prefers to go through them whenever he is in the office every morning.
His staff will ensure that the distributors or agents of English and Bahasa Malaysia newspapers in Kuching religiously deliver them to the Chief Minister's Office in Petra Jaya because the boss wants them.
The chief minister is probably among a dying breed of readers of national dailies in Sarawak. For Abang Johari (photo) who is 66, and other senior citizens like him, old habits are difficult to change. They still prefer a hard copy of the newspaper rather than its online version.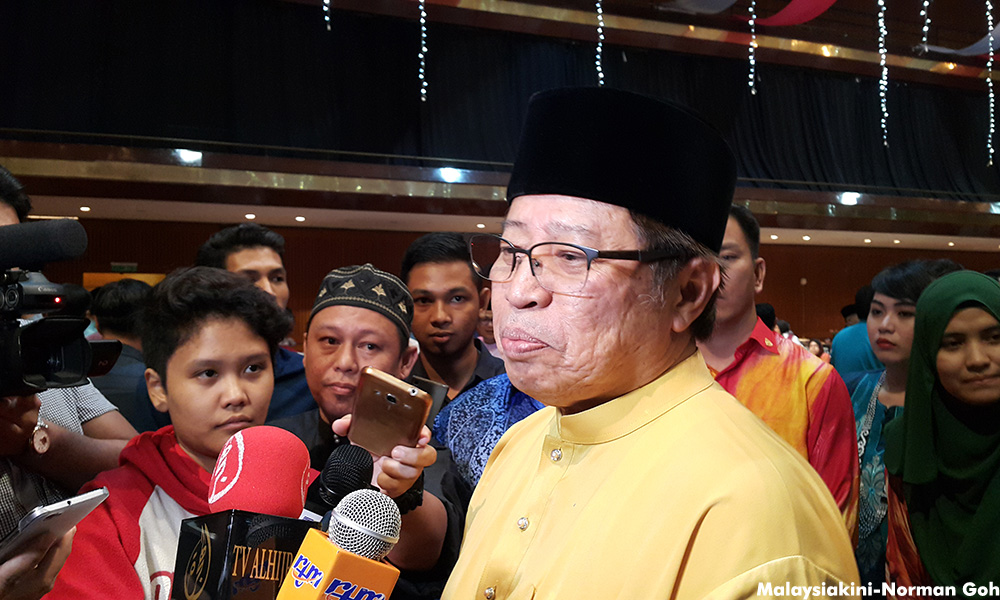 But it's bad news in general for the proprietors of national newspapers. It's time to face reality – over the past five years, circulation has dropped drastically because Sarawakians do not buy their dailies anymore. This is the main reason why they have decided to halt the distribution of their papers in the state.
In January this year, The Star, arguably the nation's most well-read English daily, stopped selling its print edition in Sarawak, citing poor sales and almost zero advertising from the state.
Just this week, on Oct 1, the New Straits Times (NST) and Berita Harian followed suit, citing similar losses and unsustainability as the main reasons for pulling out of Sarawak and Sabah.
There is an ongoing debate that there is still a future for print media in the country and that it would be able to survive the digital era. However, that does not seem be the case for national newspapers in Sabah and Sarawak. They just cannot survive in the two East Malaysian states. Hence, it makes good business sense to pull out from the Borneo territories.
As one attached to the media industry for many years, I wish I could paint a less gloomy picture of the future of print media in the country. Now, in the twilight of my career, I sincerely wish to see the emergence of more quality newspapers and news portals. Along the way, hopefully many more young journalists would also emerge and do the profession and industry proud.
But realities must set in. Facts and figures do not lie. The numbers just do not add up. Otherwise, why would The Star and NST, Malaysia's two foremost English dailies, concede defeat in Sarawak and Sabah?
According to a report, latest statistics from the Audit Bureau of Circulations Malaysia show that all print newspapers in all languages have experienced a massive drop in circulation, of as much as 62.2 percent.
From 2012 to 2016, Harian Metro showed a 62.5 percent drop in sales, from 379,169 copies to 142,262.
NST fared the worst in absolute terms, seeing a 41.6 percent drop in circulation from 93,321 in 2012 to 54,490 copies at the end of last year.
A week ago, the Star Media Group announced that it is looking to cut some 200 jobs through a mutual separation scheme. An internal memo from the group said the separation scheme and early retirement option came amid challenges in making profits.
When two media giants in Malaysia are facing such lean times, it is not hard to imagine how the smaller players in the industry are faring.
In the local Sarawak scene, The Borneo Post and its sister paper, See Hua Daily News seem to be ahead of the pack. The only media organisation giving them a run for the money is probably Sin Chew Daily, a national Chinese daily which also has a Sarawak edition printed in the state.
So why and how did national dailies fail so badly in Sarawak that they eventually had to "close shop" in the state? When you have to wind up your business in a place where you have made your presence felt for so long, something must be very wrong somewhere.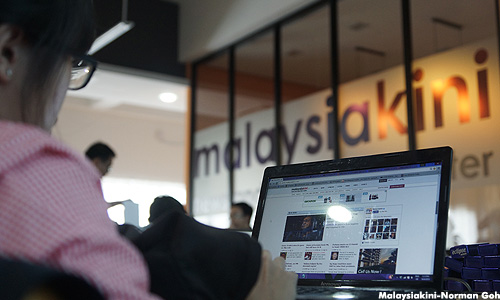 Blame it on the digital era and stiff competition from the online media. Well, that's one reason for the declining popularity of newspapers.
But while on the subject, I think I'll go with the oft-repeated remarks from Sarawakians, though cynical as they might be, as to why they are not buying or subscribing to national dailies anymore.
Print media's problem
In a Facebook exchange among friends in Sarawak on Oct 1, the day NST and Berita Harian halted their sale in the state, these are some of their reactions.
"Good riddance to the national newspapers. All full of BN propaganda. We don't need them."
"According to my friend, the drop in sales was mainly due to their strong support for Umno and BN. The people are fed up of their one-sided reporting."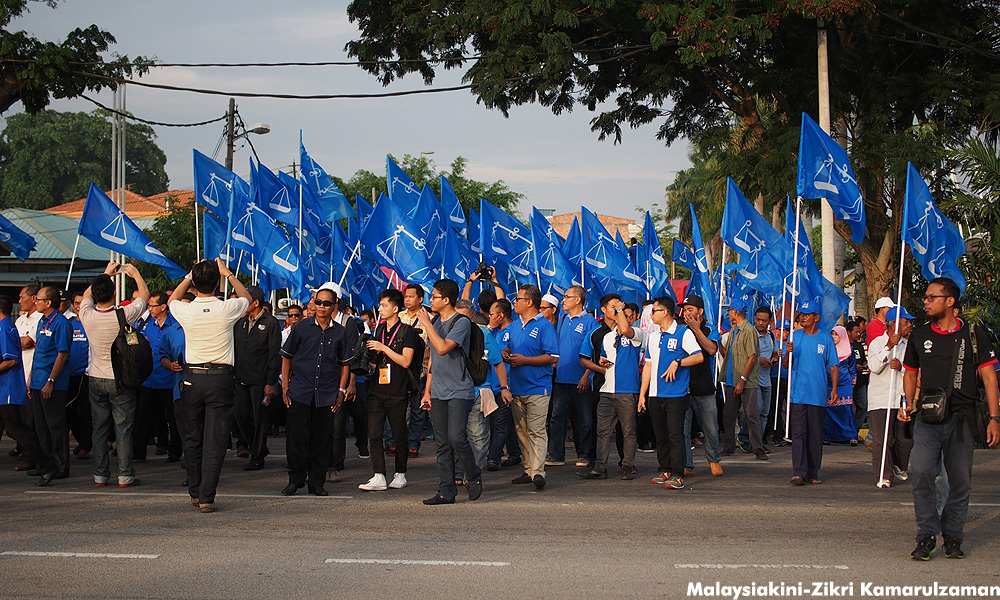 "I have stopped subscribing to national newspapers for a long time. So too, my neighbours. It's not worth the money. Now, we prefer to go online".
"For all I care! No national dailies in Sarawak, so what! No loss at all. We don't miss a thing."
"I don't remember when was the last time I bought a copy of The Star or NST. These mainstream papers are all the same – only good at singing to the tune of their masters. So why should we support them?"
"Sarawakians have enough of their lies, lies and more lies. We are not that stupid to pay for reading lies!"
"Better not to read national newspapers. They only tell one side of the story – the B-End side. Coffee shop stories are more reliable."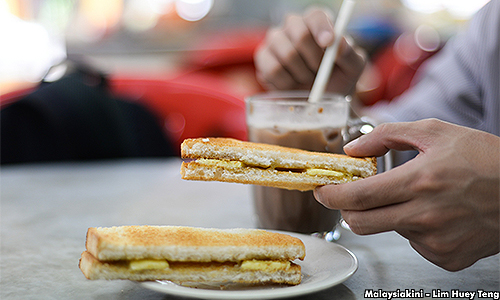 "After more than 50 years, Sarawakians are now better informed. We don't need to read rubbish propaganda."
"Not only the national dailies. I don't even watch the TV channels these days."
Finally, here is a more sober response:
"The drop in print media circulation is a worldwide phenomenon although the mainstream media is also affected by their editorial policy. One newspaper owner used to boast what was not reported was more important than what was reported. Not anymore, because nothing goes unreported with the emergence of the online media".
There you go. The cynics' views hold some truth, perhaps more than what the proprietors of newspapers would want to believe.
The bottom line is, you need readers to buy your newspapers. Unless the publication is well circulated, advertisers would be reluctant to sign up. They should do well to remember too that advertisers now have another option – the digital platform.
No matter how publishers adapt to changes, diversify, or cut costs, I do not see national dailies making a comeback in Sarawak or Sabah in the near future or ever at all.
Even as Sarawakians say "good riddance", the managements of national newspapers may also find the small readership and advertising market in the two Borneo states not lucrative enough to take on again. Well, it looks like a mutual goodbye on both sides for good.
A little consolation though for them – my chief minister Abang Jo is still a fan of national dailies.
---
FRANCIS PAUL SIAH heads the Movement for Change, Sarawak (MoCS) and can be reached at sirsiah@gmail.com.
The views expressed here are those of the author/contributor and do not necessarily represent the views of Malaysiakini.
Read more at https://www.malaysiakini.com/news/397541#bE8ZJYzAVK7I54IQ.99