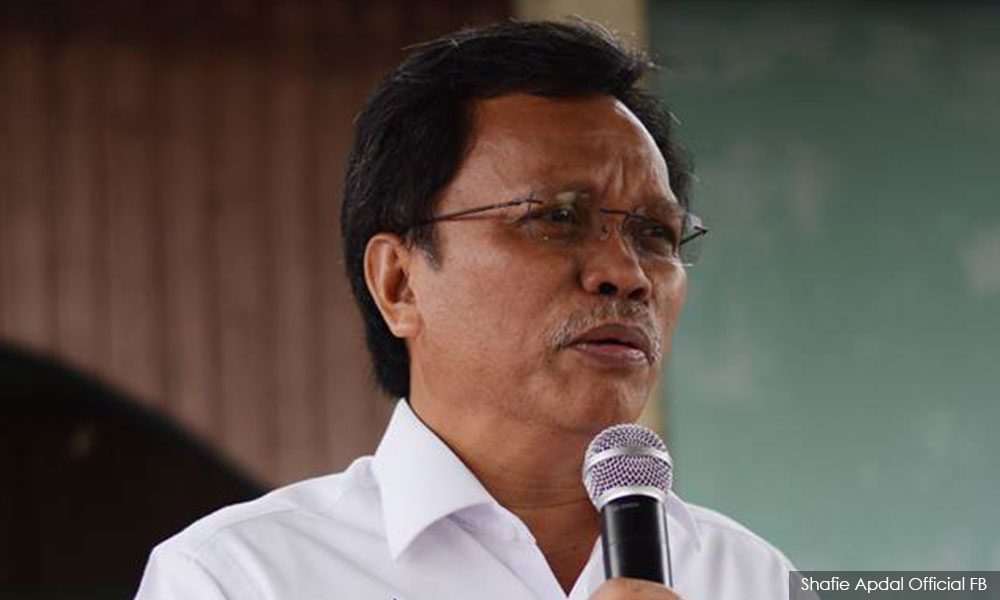 By Francis Paul Siah
COMMENT | Supporters of Pakatan Harapan and Sabah-based opposition parties have reasons to be worried.
That is, if Parti Warisan Sabah (Warisan) president Shafie Apdal's recent statements are correct and that he has not been misquoted by the media.
Indeed, three of Shafie's statements sounded rather unfriendly and to those in Harapan and the Sabah opposition parties. Many have advised the former rural and regional development minister not to be so arrogant and cocky.
Now, what did Shafie actually say?
Firstly, he told DAP to focus on its strongholds in the urban constituencies, instead of contesting for rural seats in the coming 14th general election.
Shafie said his party had made inroads into rural Sabah, populated by the Kadazandusun Murut communities, and the DAP should therefore stay out.
He further told DAP to take into account candidates from the other parties for the urban seats, in the event of seat negotiations, and added that Warisan too has Chinese candidates who are good for the urban areas.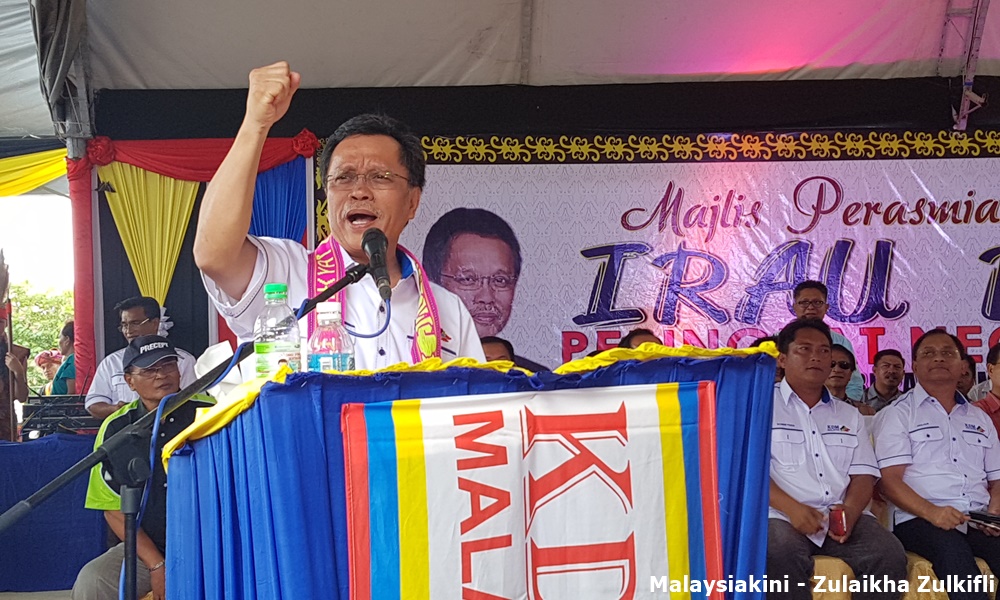 Let me dissect that first statement from Shafie (photo). Who is Shafie to tell the DAP what to do? How old is his Warisan party compared to the DAP?
If I were a DAP leader, I wouldn't take such arrogance from an opposition newbie as Shafie is.
For a party that has not been tried and tested, Warisan and Shafie are talking big, telling others what to do and what not to do.
Secondly, Shafie was also quoted in a recent Free Malaysia Today (FMT) report as saying that if Harapan comes to Sabah, "I will fight them".
Commenting on the relationship between Warisan and Harapan, Shafie reiterated his stand that his party is independent and will not join Harapan.
The Semporna MP said he had already told Harapan chairperson Dr Mahathir Mohamad that his role was to ensure BN is toppled in Sabah, while Mahathir's role was to topple BN in the peninsula.
In fact, Shafie said, Mahathir had asked him to become Bersatu deputy president but he turned it down because he wanted a local-based Sabah party.
'Truly Sabahan party'
"In Sarawak, the majority are local parties to this day. This is what we want. A truly Sabahan party. That is why I have told them, if they come to Sabah, I will fight them," he declared.
What are you talking about, Shafie? You want to fight Harapan or BN? Better make up your mind. Either you are with the opposition or BN/Umno, which is which?
Thirdly, Shafie said that he would not be working with the United Sabah Alliance (Gabungan Sabah) because he was familiar with their leaders.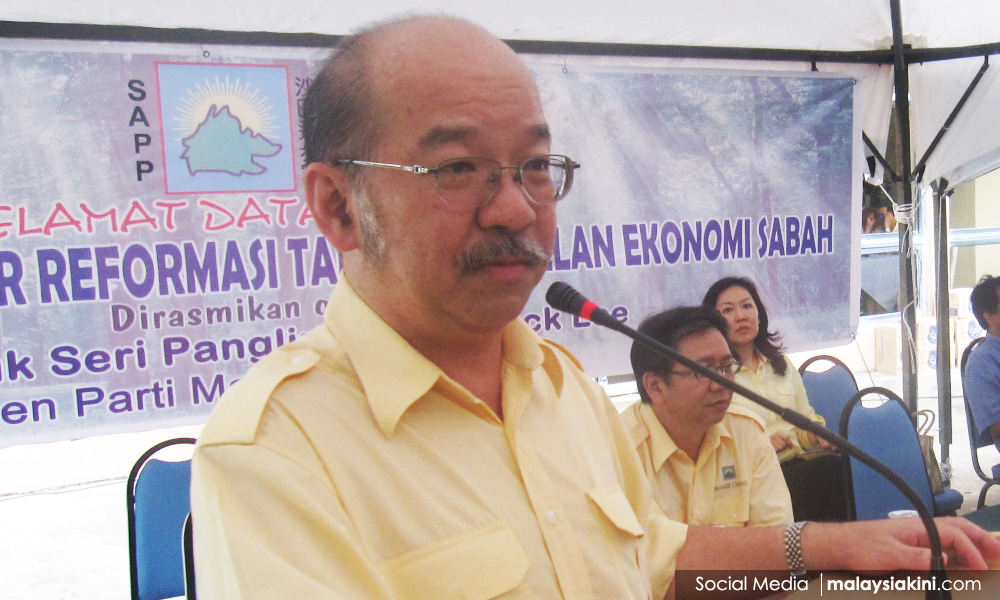 Is he casting aspersions on the leaders of the Sabah opposition parties in Gabungan Sabah, particularly on Yong Teck Lee (photo), a former Sabah chief minister and president of the Sabah Progressive Party (SAPP), Jeffrey Kitingan of the State Reform Party (Star) and Lajim Ukin of Parti Harapan Rakyat Sabah?
I think Shafie's statement was rather rude and uncalled for. What is he trying to insinuate? The dark political chapters of Yong, Jeffrey and Lajim, if any, should be in the past. And what about Shafie's own follies as a politician? Nobody is a saint in politics.
Yong and Lajim have every right to rebuke Shafie for his arrogance – and they have done so.
Lajim, a former deputy minister, warned Shafie not to think he is a hero now, just because he speaks about state rights.
He added that Shafie, during his time as Umno vice-president and a senior minister in the cabinet, was not known for his passion for Sabah's rights.
Lajim, who is also Klias assemblyperson, said Shafie had been overconfident of his party's chances in the coming election when he openly declared that he would not work with Gabungan Sabah.
He said Gabungan Sabah had invited Shafie for a possible collaboration but it was never entertained.
"Shafie should not be trashing other local opposition parties when he supposedly wants to change the government," fumed Lajim.
Employing divide-and-rule politics
Meanwhile, Yong voiced suspicion that Warisan was employing the Malayan style of divide-and-rule politics, according to the FMT report.
This was obvious, he said, in Warisan's strategy of going only to areas where other opposition parties, particularly Gabungan Sabah, were already strong, such as in the interior and southwest coast of Sabah.
"The opposition is already strong in these areas, but they came in to weaken the opposition and give BN free rein in the east coast.
"This strategy is very strange. Maybe after spending too much time in the peninsula, Shafie has become used to this mentality of divide-and-conquer," Yong added.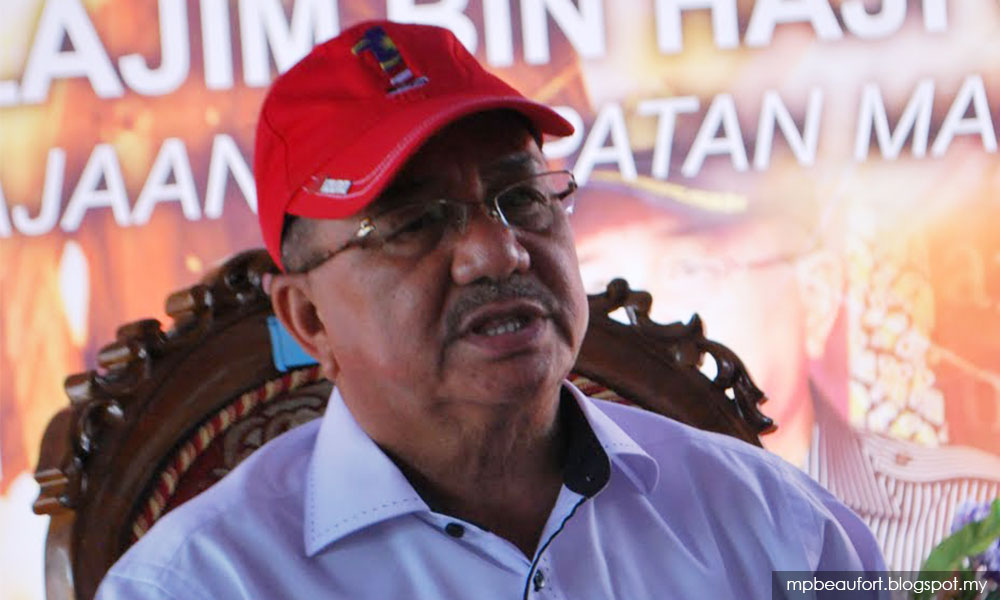 If what Lajim (photo) and Yong said are true, then Shafie has a lot to learn as an opposition leader. You just don't go to town thrashing others, showing them little respect. He should be sitting down with Harapan and Gabungan Sabah leaders to work out strategies as a united front to take on BN in GE14.
Is that a reflection of Shafie's egotistical nature and delusions of grandeur on Warisan's part? It seems so to many who have grown increasingly disappointed with Shafie.
Sabah politics has always been been fluid and it seems that Shafie and Warisan have added to the political quagmire in the Land below the Wind.
To be fair to Shafie, he started off strongly when he set up Warisan, declaring that he would get rid of Umno in Sabah. He even managed to entice some PKR and DAP elected representatives into his party.
From his movement and that of his party acolytes in the state, many in Sabah began to believe that Shafie was indeed a force to be reckoned with.
Some are even saying that Warisan will form the next state government and Shafie is destined to be the new chief minister.
But that changed somewhat when the Malaysian Anti-Corruption Commission (MACC) zeroed-in on alleged corruption involving several multi-million ringgit projects under Shafie's former ministry, arresting his family members and Warisan leaders. Shafie himself was roped in for questioning by the MACC.
Whether corruption is proven or not is another story. But the MACC action against Shafie's group has created a huge dent in his armour as many started to question Shafie's credibility.
The Warisan president's arrogant statements against his fellow Sabah politicians will surely erode further the support he might have when he first rebelled against Prime Minister Najib Abdul Razak and Umno.
This is bad for Shafie, bad for the opposition in Sabah and worse of all, bad for many disillusioned Sabahans longing for a change of government.
---
FRANCIS PAUL SIAH heads the Movement for Change, Sarawak (MoCS) and
can be reached at sirsiah@gmail.com
The views expressed here are those of the author/contributor and do not necessarily represent the views of Malaysiakini.
Read more at https://www.malaysiakini.com/columns/409433#XKCHjOAPFE8q8Ort.99