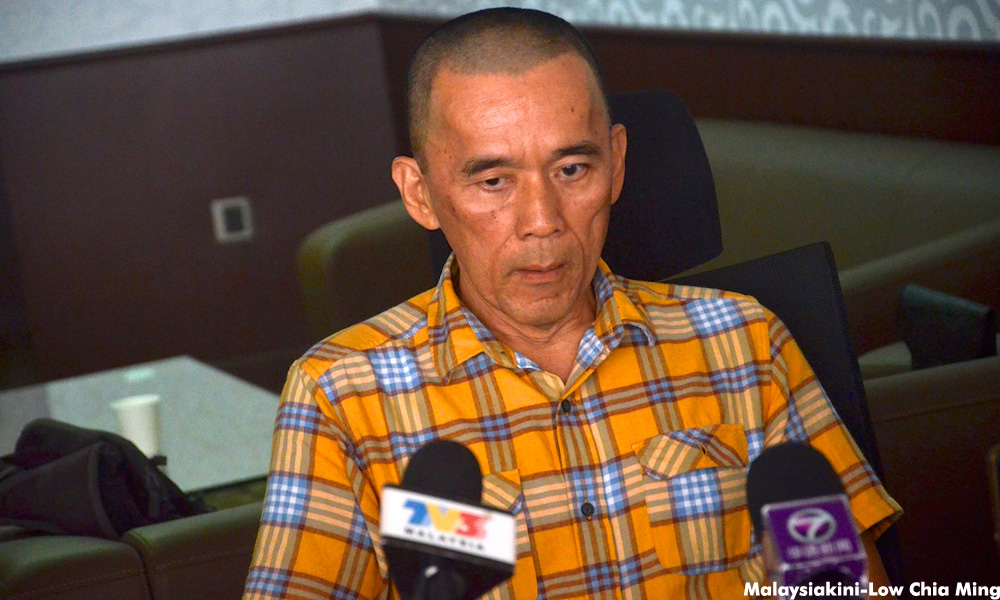 By Francis Paul Siah
COMMENT | At the outset, let me say that I do not know DAP's Tanjung Bungah assemblyperson Teh Yee Cheu (above) personally and neither have I met him.
I do think Teh is an interesting character, though. Whether he is a rebel with or without a cause, I don't know, but he does seem like wandered off the set of a Jackie Chan movie!
But in all seriousness, I believe Teh is his own man. There is that rebellious streak in him. Whether that is good or bad – in his case – is not for me to judge.
If he thinks he is right, he is even prepared to take on his big boss and face dire consequences. And this is what happened to him.
Last October, Teh had announced that he would leave his party at the end of the current term due to his differences with the DAP-led Penang government.
The state government subsequently stripped him of his constituency allocations, amounting to nearly RM200,000 as well as other powers accorded to state reps such as the authority to sign off documents related to aid payments for constituents.
And yesterday, it was reported that DAP opened a new service centre in Tanjung Bungah in an apparent move to bypass Teh.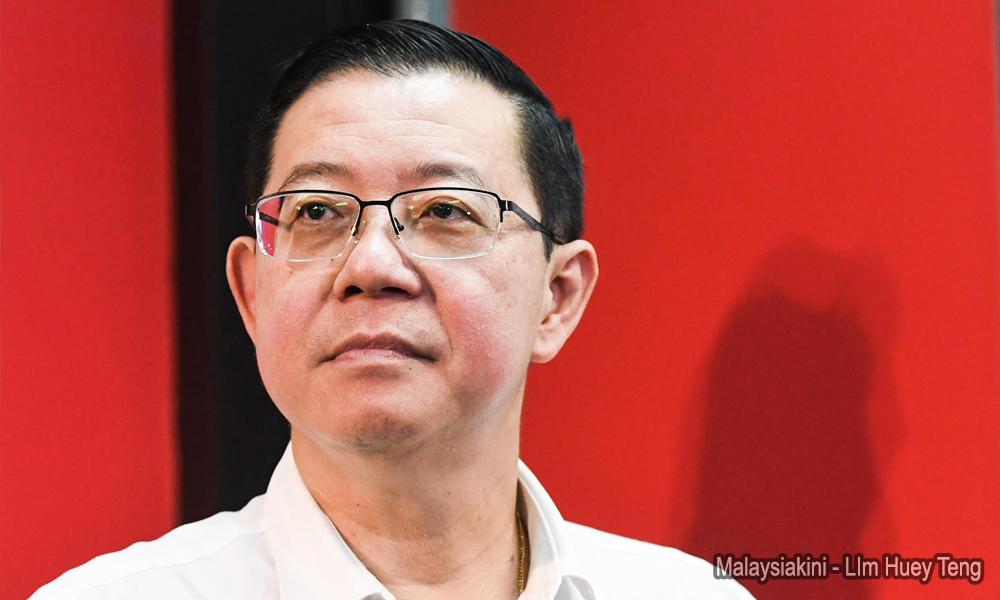 So what is Teh's beef with his boss, Lim Guan Eng (photo)? This is only my guess and it would be unfair of me to pass judgement on Teh or the Penang DAP leadership based on a guessing game.
Teh must have committed grievous sins against his party that warranted the leadership to cut him off completely.
On Sunday, the DAP rebel announced that he would contest in the coming 14th general election and was prepared to "start from zero."
"When I become free (after leaving DAP), I will be free to go anywhere," he said, adding that he wanted to help in areas that needed "socialist backup."
But I'm glad Teh has acknowledged that starting from scratch on another platform will be challenging. Indeed, there are insurmountable obstacles to overcome without the support of a strong and seasoned party like DAP.
Here, I hope Teh will take note and learn lessons from his party colleagues in Sarawak who were also "rebels" like him.
I can recall the cases of two DAP state representatives who fell out of favour with the Sarawak DAP leadership and were sidelined.
Kuching lawyer Voon Lee Shan served as the state assemblyperson for Batu Lintang in Kuching from 2006 to 2011. There were talks that Voon could not see eye-to-eye with the state DAP chief then, the late Wong Ho Leng.
Voon was subsequently dropped as a DAP candidate and did not get to defend his seat in the 2011 state election. He went back to his legal practice and left the political scene quietly.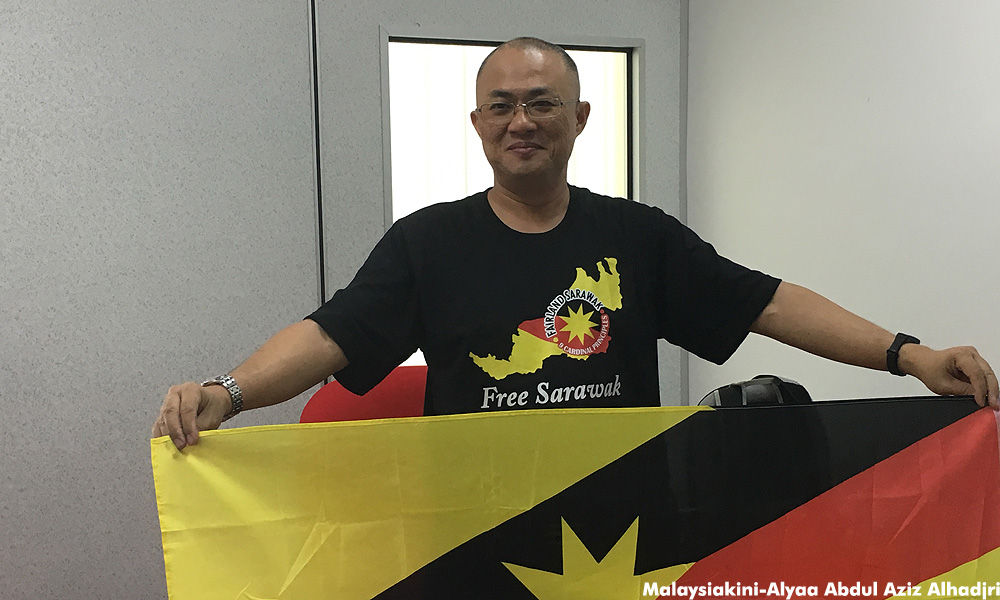 But that was not the case with Fong Pau Teck (photo), the former DAP Pujut assemblyperson in Miri from 2011 to 2016. Following his expulsion from the party, Fong remained defiant and fought back.
DAP sacked Fong for allegedly "going against the party" in the 2013 general election (GE13).
According to Sarawak DAP chairman Chong Chieng Jen, Fong had defied the state committee's decision to field Eunice Lim for the Miri constituency in GE13.
"Not long after that, Fong wrote to the state legislative assembly to terminate his monthly contribution of 10 percent of his salary to the party," he said.
It was a combination of Fong's defiance and his own action to terminate the compulsory monthly contribution that led the party to expel him, Chong explained then.
An elected state representative receives a salary of RM15,000 monthly.
In the 2016 state election, Fong stood an as independent candidate in Pujut but lost his deposit, garnering only 375 votes.
A sad exit for a dedicated Sarawak politician indeed.
Both Voon and Fong are personal friends. They were hard-working lawmakers and I don't think they deserved to have ended their careers in that manner. But this is politics and it can be cruel at times.
So to Penang DAP rebel Teh, these are examples of the hard knocks you could learn from. You are already a two-term legislator. I'm not sure your intention to contest GE14 is a good idea.
Why not set up an NGO and be a social activist? You have said that you wanted to help in areas that needed "socialist backup." That's a great idea to start with.
There are many ways to be of service to your fellow men. The political route, a rather messy and stressful one most times, is but one of them.
Forget GE14. Go for a holiday abroad with your family. You deserve it. I believe your wife and children would be glad that you are able to take life a lot easier now.
Come back recharged and write a book about politics in Penang. I'm sure you have a wealth of experience to share with others.
Go enjoy your pension. There is life after politics and you might discover soon that it's a better one.
---
FRANCIS PAUL SIAH heads the Movement for Change, Sarawak (MoCS) and can be reached at sirsiah@gmail.com.
The views expressed here are those of the author/contributor and do not necessarily represent the views of Malaysiakini.
Read more at https://www.malaysiakini.com/columns/411130#uTP55ECJZOohXkK4.99