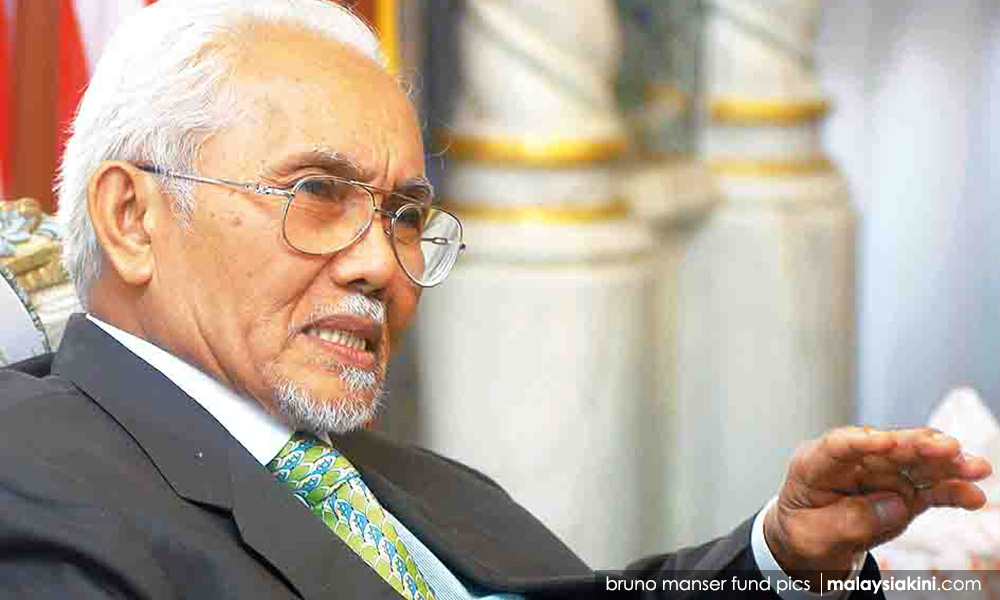 Ambiga Sreenevasan has urged Prime Minister Dr Mahathir Mohamad and the new government to act on the allegations of corruption against Sarawak Governor Abdul Taib Mahmud.
"They (Pakatan Harapan government) must have the political will to move against Taib, otherwise they are no different from the previous government (BN)," she told BFM this morning.
The National Human Rights Society (Hakam) chairperson was asked on concerns that Taib's alleged wrongdoings might be ignored following his meeting with Mahathir after the May 9 general election.
Malaysiakini had reported that the former Sarawak chief minister had met the prime minister in Kuala Lumpur.
This is believed to be related to an emergency meeting in Kuching tomorrow, where BN elected representatives would review their position in the coalition.
"Oh yes, I am concerned about Taib," said Ambiga.
"I think there is enough evidence out there, not just here, but overseas (to act against Taib)," she said.
"If you are going on an agenda on the rule of law, then it applies to everyone, there is no exception," she added.
Taib had been accused by environmental groups of exploiting Sarawak's natural resources during his 33 years as chief minister, including widespread logging which is said to have stripped the state of huge portions of its rainforest.
He is speculated to be among Malaysia's richest, with business interests in a variety of industries locally and abroad.
Taib has been under investigation by MACC since 2011 and is regularly accused by activist groups of enriching his family through his control over the awarding of infrastructure contracts.
Yesterday, Movement of Change Sarawak (MoCS) leader Francis Siah called on Mahathir to investigate "the biggest thief" in Malaysia.
Siah claimed this person resided in Sarawak. – Malaysiakini