By Francis Paul Siah
COMMENT | I have good news and bad news for my chief minister, Abang Johari Abang Openg.
Let me start with the good news. I have no desire to spoil his day with a negative missive, in case he is reading this over breakfast.
I've said before that I think Abang Johari is a good and decent politician, and I still believe that is true. And my statement is not without basis or facts.
I've checked and cross-checked with the many stories in the whistleblower website Sarawak Report over the years about the abuse of power and sheer greed and corruption plaguing those in the corridors of power in my home state of Sarawak.
None implicate the chief minister. No finger was pointed at Abang Jo. His name was not listed in the many companies associated with dubious and dirty dealings in the state.
Well, the chief minister's detractors might disagree, but I would conclude that Abang Jo is clean – not squeaky clean perhaps, but reasonably clean at least.
I say this because I'm unsure if there were other unhealthy or undesirable 'activities' he could have gotten into which he shouldn't have since he became chief minister in January last year.
Another thing that stands out about Abang Jo's personality is that he seems to be a family-oriented man. He is a faithful husband and not tainted with personal scandals. Think Dr Mahathir Mohamad.
The bad news
Those are the positives of Abang Jo for the moment. Now for the bad news.
A few days ago, there was a random poll conducted by a Facebook group asking this question: "Do you think Abang Johari is doing a good job for Sarawakians?"
It attracted more than 500 respondents, but after reading through the first 100 answers, I'm afraid I have to tell the chief minister that none complimented him. He has to face the truth – he is not a popular leader at all among his fellow Sarawakians.
Here are a sample of some responses:
Patricia: "Until now, I don't know what the heck he is doing. Give us Adenan anytime."
Anthony: "Failed. A big no."
Wendy: "Wrong man. Topple him come the state election."
Royston: "What has he done but bodek (brownnose) the penyamun (thief)!"
Gavin: "Empty drum makes more noise! That is what Abdul Taib Mahmud wants."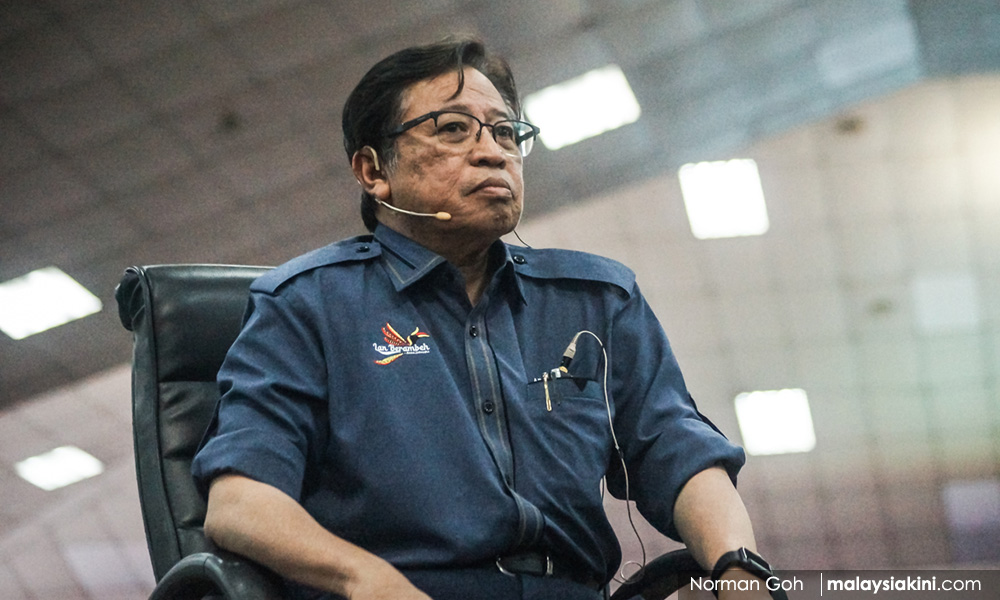 Yeo: "No. There is no feel-good factor. I don't need a CM who talks big only. I want a CM who can deliver."
Fabian: "Don't think he's a leader, just a follower."
Frankie: "BN minister. What do you expect?"
Lee: "Leaves much to be desired. Cakap banyak, belum nampak buah buahan (does not walk the talk)."
Sharon: "I have no idea what he has been doing. Or what he claimed he had done. Only heard him talking about this and that. Unlike Tok Nan (Adenan), I could actually see what he had done for Sarawak, even though I'm not living in the state now."
Jack: "Shortly after being appointed CM, he announced an airport for Betong. Can't comprehend the logic."
Chrispian: "If he can start the ball rolling on finding out what Taib had taken from Sarawak and its people!"
Silla Datu: "His so-called state of Sarawak is only confined to selected areas along Sarawak River stretching from Padungan to Satok bridge."
Roderick: "Come 2021, he should be voted out."
Of all the responses, I think the one brushing Abang Jo aside as "not a leader but a follower" is worth taking a serious look at. To me, that is a very fair comment.
At 68 and having been in politics for some four decades, it is indeed unfortunate that Abang Jo is still not seen as being his own man.
He should be, as he is now at the pinnacle of his long political career. He has reached the top and is now the chief minister of Sarawak.
Unfortunately, it is difficult for a leader perceived as weak as Abang Jo is viewed as one, to function effectively if you have someone breathing down your neck at every move you make.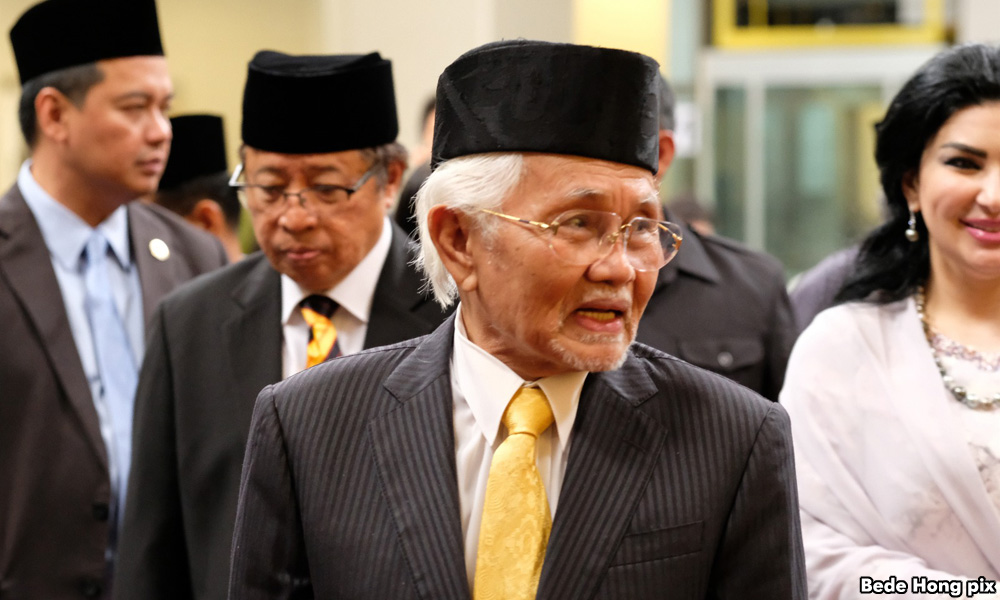 It is an open secret in Sarawak that former chief minister and current governor Abdul Taib Mahmud is still calling the shots from the Astana.
And Sarawakians have grown increasingly disappointed with Abang Jo for being subservient to the man who had been at the centre of alleged power abuse and rampant corruption scandals for the past three decades.
Perhaps this was one reason why Parti Pesaka Bumiputera Bersatu (PBB) lost its first parliamentary seat of Puncak Borneo at the May 9 polls, the first election Sarawak BN was led by Abang Jo. PBB had returned with a clean slate in previous elections.
It is also no secret within PBB circles that Taib never thought of Abang Jo as chief minister-material. That was why he was sidelined in favour of Adenan Satem in 2014 for the top post after Taib stepped down as chief minister.
Emerging from Taib's shadow
Abang Jo has really nothing to lose now. He should pluck up enough courage to rock the boat and emerge from Taib's shadow.
He will earn much respect from his BN partners and fellow Sarawakians if he dares to put the powerful governor in his place by telling him that he has no business dabbling in politics now.
Abang Jo should learn from the painful lessons of Umno leaders who dared not speak up to Najib Abdul Razak even when they knew that the boss was wrong.
It was too late for them to come clean with Najib after May 9.
If Abang Jo remains a follower and not a leader from now, he should not be surprised if his term as Sarawak chief minister ends abruptly in 2021 when the state elections are due.
The chief minister has to stop doing the governor's bidding. It's that simple really, but it demands a lot of courage and persistence.
If he doesn't, then he is just not fit to be the chief minister, for he would not be able to lead Sarawakians to the new dawn witnessed by Malaysians just two weeks ago.
The people of Sarawak are now looking for a refreshing Pakatan Harapan-like leader, not more stale BN-type leadership.
So Abang Jo, just don't say that you have not been forewarned.
---
FRANCIS PAUL SIAH heads the Movement for Change, Sarawak (MoCS) and can be reached at sirsiah@gmail.com.
The views expressed here are those of the author/contributor and do not necessarily represent the views of Malaysiakini.