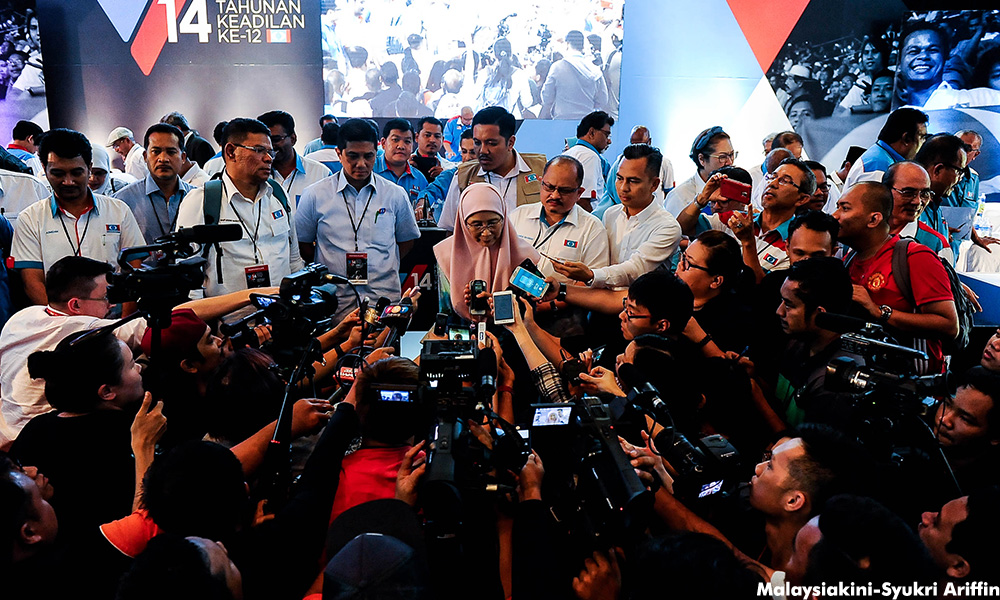 By Francis Paul Siah
COMMENT | If politics is dreaded by many because it is considered sickening or abhorring, then politicking is much worse. Especially so when comrades within the same party are gunning one another down in order to gain more power for themselves and those within their inner circle – like the factional infighting in PKR now.
For the majority of Malaysians who are not members of political parties or have no interest in politics, they are not keen to know the intrigues of internal party squabbles or who is right or wrong.
The citizen who is fed up with the overly-ambitious in politics will probably want to send this message to the feuding politicians: "Don't wash your dirty linen in public. I don't want to know. Just get down to work for what you are paid for and keep your promises to the people."
Let's get real. There is nothing friendly or brotherly in fighting your comrades for key party posts. Or even sisterly.
Why? Didn't we hear of a PKR leader slamming party chief Dr Wan Azizah Wan Ismail over her purported "slow action" in resolving a child marriage case?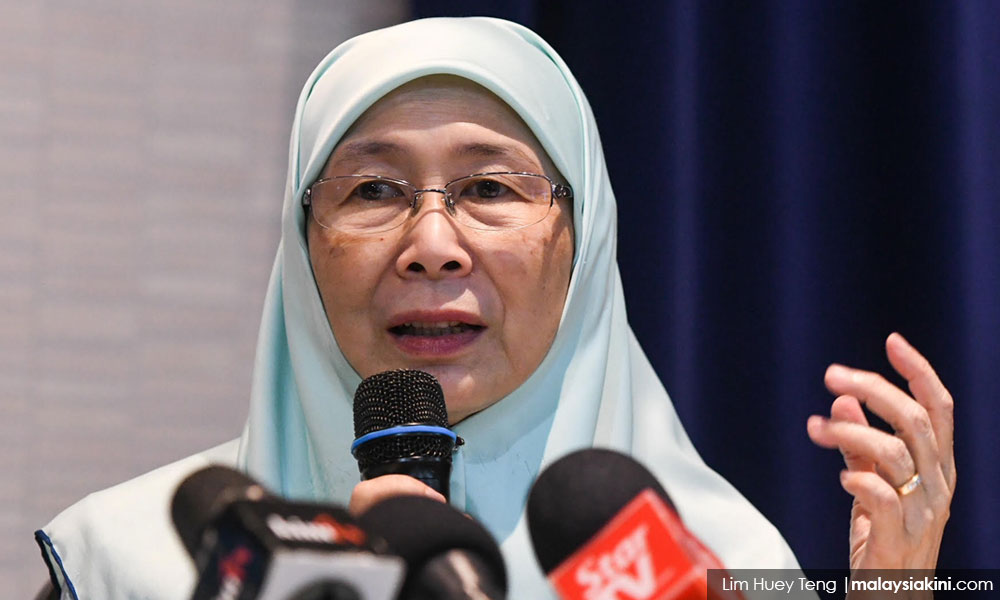 And when Azizah'z deputy in the ministry, Hannah Yeoh, wrote an article in tribute to her boss, the same person lashed out at Yeoh.
Goodness gracious! What is so wrong for Yeoh to speak well of Azizah? When we hear others praising some leaders whom we are not particularly fond of, I would have thought that the best thing to do is to keep quiet.
And Azizah is no ordinary person. She was still the PKR president at the time she was ticked off by, of all people, a member of her party. She is also the deputy prime minister. Not that a DPM cannot be criticised but the recent salvo at her smacked of dubious intention when it is viewed as connected to the party election campaign. Thus, it became pretty hollow.
And why didn't the complainant talk to her party president if she felt so strongly about the case? Was it an opportunity to strike out at Azizah because she is on the opposing camp?
Sure, one can be outspoken and speak fearlessly when something is not right but to launch such a crude attack at your party president in her job she has just started on is not something viewed as honest nor sincere.
This party election in PKR will be bruising and dirty. Not necessarily dirtied with money politics perhaps, but with accusations and counter-accusations and multiple character assassinations along the way surely.
A slugfest
That is already happening. On nomination day of the party election itself, outgoing Wanita chief Zuraida Kamaruddin was labelled "ineffective" and one who had not done much for women in the party.
Azmin Ali's camp has described Rafizi Ramli as the "troublemaker" in the party and one who is obsessed with wanting everyone in PKR to follow his ideas and ways of running the party.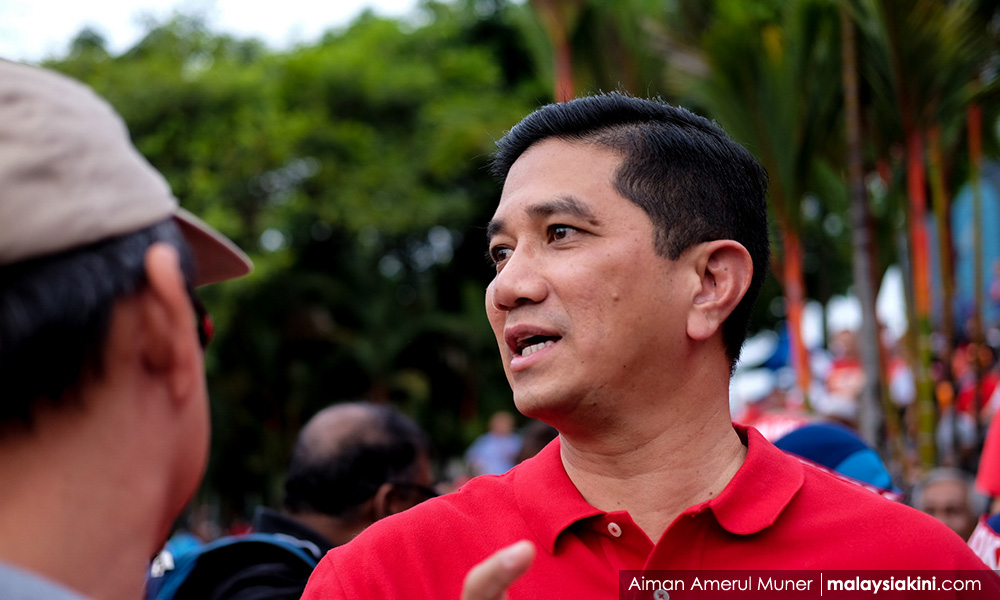 Meanwhile, Azmin has long been portrayed as a lackey of Dr Mahathir Mohamad and is being used to keep Anwar Ibrahim at bay.
Then, there was the allegation that the former Selangor menteri besar has millions stashed overseas in the accounts of his family members.
So, Rafizi's people want the public to think that Azmin is corrupt and has benefitted personally from his public office. Isn't that the motive – to gun down Azmin?
Then, there was the MP linked to Rafizi who named Daim Zainuddin as the so-called mastermind behind a plot, also featuring Mahathir and Azmin, to prevent Anwar from becoming prime minister. Of course, Anwar wisely distanced himself from the statement but the damage is already done.
I think Bersatu supreme council member Wan Saiful Wan Jan did the right thing to caution PKR against spreading its 'disease' to others in Pakatan Harapan.
Indeed, it is not right for the warring factions in PKR to encroach on its coalition partners with their internal feuding.
"Why, you have problems at home, solve it in your own home. Don't bring your problems to my house", was what I could gather from Wan Saiful's message which was right and proper.
The academic-turned-politician also said that "there must not be leaders from other parties who spread slander due to their desire for positions".
Internal rift
I agree. This battle for party posts is merely the desire of some for positions. So let us stop lying to ourselves that it is all about the objective to strengthen the party and move it forward.
Isn't PKR already a very strong party today? Internal squabbles will only weaken the party – any fool would be able to tell you that.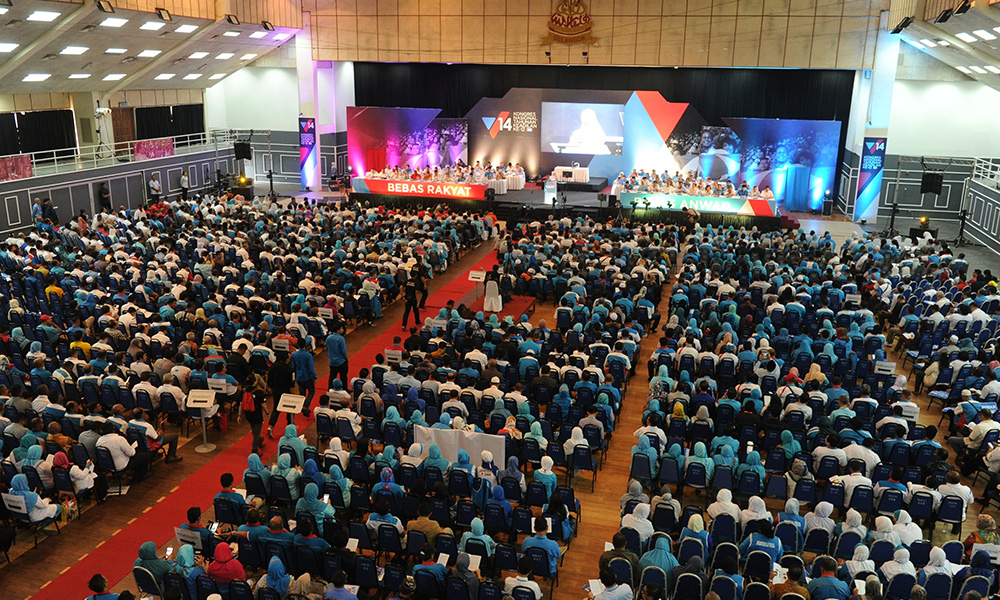 And what is this lame excuse that a party contest is normal and part of the democratic process? Haven't we heard enough of such crap from politicians?
When the PKR internal rift first surfaced in the open with Rafizi announcing his candidacy for the deputy president's post, I wrote a little note to some my friends in Sarawak PKR, advising them not to get involved in the infighting in their party.
"My friends, do refrain from taking sides. Try to bring all together. Tough, I know, but it's the only and right way to move forward. Show them that we, Sarawakians, are sober and right-thinking folks."
I was glad when one of their key leaders replied positively: "Sure, I am not bothered with their fight. Indeed, I am sick and tired of wasting time politicking and among ourselves, some more. Sarawak for Sarawakians as always."
I have a final question for the warring factions in PKR: Are you all happy to see either Azmin or Rafizi destroyed politically or would you be happier to see them working together and contribute positively for the betterment of the nation and people?
If you are out to destroy your opponents with the hope of securing personal glory, then try to swallow this one-word message from a Sarawakian – "paloi".
If you don't understand what 'paloi' means, feel free to check with my chief minister, Abang Johari Openg. I learnt it first from him.
---
FRANCIS PAUL SIAH heads the Movement for Change, Sarawak (MoCS) and can be reached at sirsiah@gmail.com.
The views expressed here are those of the author/contributor and do not necessarily represent the views of Malaysiakini.