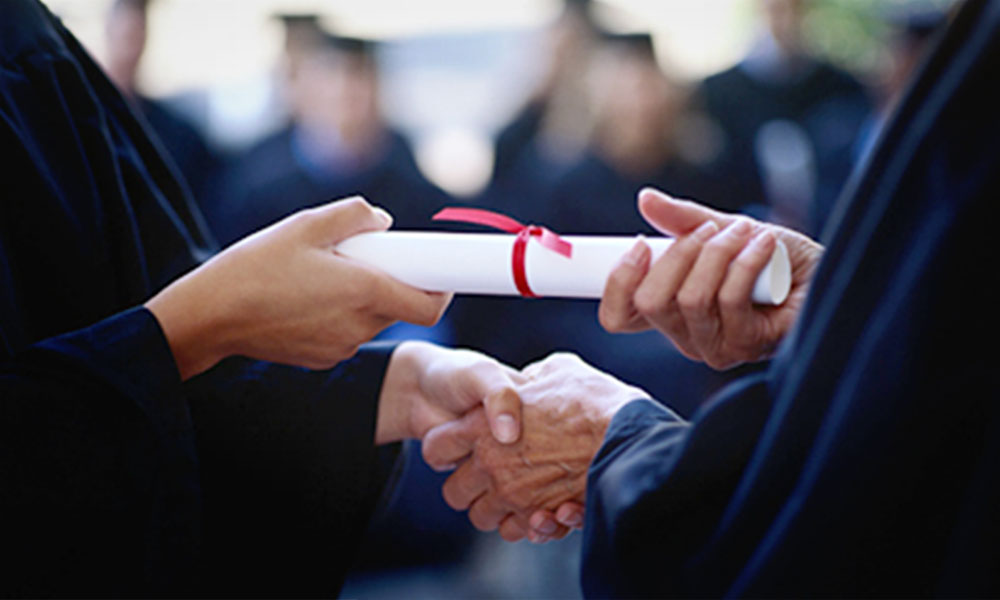 By FRANCIS PAUL SIAH
COMMENT | Newly-minted Education Minister Dr Maszlee Malik couldn't have said it better when he terminated the services of the chairpersons and board of directors of several public universities.
"Their removal was made to replace the high-ranking officials who cannot spur change alongside with the new government. The move was to ensure that the reformation process of institutions by Pakatan Harapan will not be disrupted.
"We need to replace them with new faces that have fresh ideas. Not only at public universities, but changes also have taken place at GLCs. We need to act fast and get on with the job entrusted by the people," Maszlee said when he announced the sweeping changes in late July, barely three months after taking office as the minister of education.
Maszlee was quick to act, just as most of his newly appointed cabinet colleagues have done so. They took the cue from Prime Minister Dr Mahathir Mohamad's lament that he could not trust many officers from the previous BN regime as "they were found to be still loyal to the BN".
Mahathir had also revealed soon after he took office following Harapan's victory in the May 9 general election that there was "incitement" from outside sources, making it difficult for him to trust civil servants, including some at the top of the chain.
Indeed, this is the perfect time for the new Mahathir administration to downsize the bloated civil service.
It's also time to stop pussy-footing around. Everyone knows that the civil service is grossly bloated because it was used as an employment scheme for many non-employable bumiputeras.
There was a suggestion to get rid of at least 200,000 civil servants because of their unsuitability to hold their positions as they were untrained in the first place. The 200,000 civil servants have to be retired off over the next two to three years before the government starts hiring again.
This will be a gigantic task for the new Harapan government as the civil service is one big mess to clean up. But they must do the job as expected of them. There should be no room for rent-seekers in the new Malaysian civil service.
Let's take a closer look at the education sector which is one of the most important as education gives everyone that vital start in life. Education gives us a knowledge of the world around us and changes it into something better. It develops in us a perspective of looking at life. It helps our children build opinions and have points of view on things in life. Education is the oxygen we need to survive in this world and it has no limit.
Maszlee must be aware of the adage that "the fish starts rotting from the head" and he has set out to clean the mess at the very top – the public universities. The heads of almost all our public varsities have started rolling and rightly so too.
Those whose services have been terminated were Universiti Malaysia Sabah's Zaki Azmi, Universiti Tun Hussein Onn's Sufri Mohd Zin, Universiti Sultan Zainal Abidin's Dr Kamaruddin Hussin, Universiti Sains Malaysia's Noorul Ainur Mohd Noor, Universiti Putra Malaysia's Anuwar Ali and Universiti Malaya's board chairman Prof Emeritus Zakri Abdul Hamid and two of its directors, Mohamad Othman Zainal Azim and Lim Wee Chai. All have their services terminated prior to the completion of their terms, according to media reports.
'Political appointees'
For the record, Maszlee has declared all those removed as "political appointees".
The case in Universiti Malaya (UM) and the axing of its three board directors is something worth exploring further.
UM is the nation's premier and oldest university. It was first established in 1949 in Singapore while the Kuala Lumpur institution was formally set up in 1961.
In 2018, the QS World University Rankings has ranked UM at the 87th place in the world, 24th place in Asia, third in Southeast Asia and the top-ranked learning institution in Malaysia.
Today, UM has more than 2,500 faculty members. The university is divided into 12 faculties with the Faculty of Medicine being the most sought after. In 2012, UM was granted autonomy status by the Ministry of Higher Education.
Mahathir and his wife, Dr Siti Hasmah Mohd Ali, also graduated from the UM Faculty of Medicine in Singapore. UM Singapore later became the National University of Singapore (NUS).
The question which must be asked here is: Why is Malaysia's most illustrious university – the pride of the nation – allowed to be managed by people who are "political appointees" as claimed by the education minister?
Zakri Abdul Hamid, Mohamad Othman Zainal Azim and Lim Wee Chai were removed because they were perceived to be loyalists of the BN regime.
In his 2009 PhD thesis, "Governance of Public Universities in Malaysia", Asimiran Soaib wrote that "governance was also influenced by political regulation and has made public universities subservient to political agenda of the government".
He also opined that "the powers allocated to the Board of Directors were ambiguous, requiring further elaboration and clarification", adding that several laws in the governance of UM need to be revised to suit the current demands and challenges.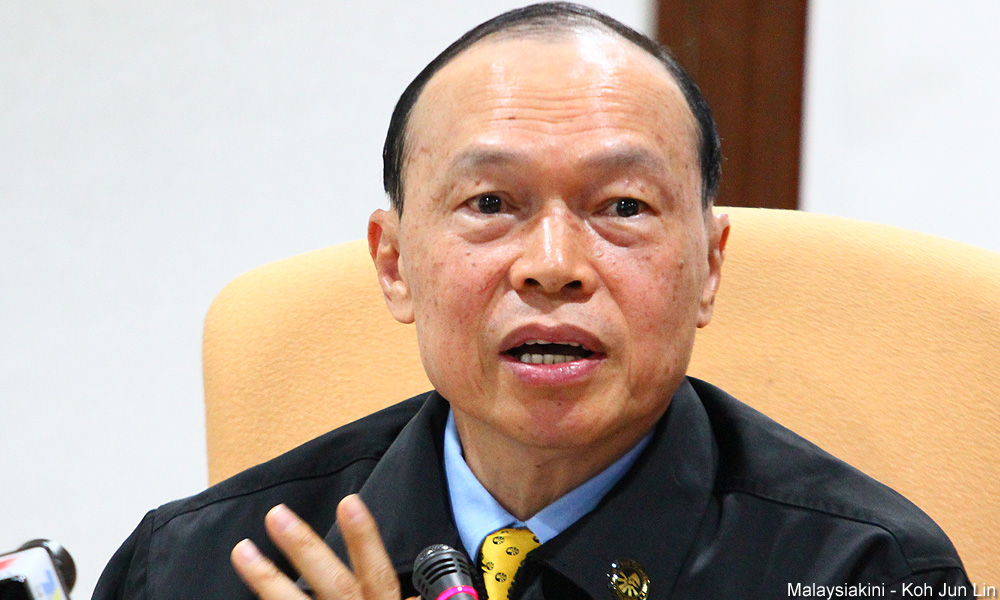 Despite this lamentation in 2009 which was widely published in UM journals, it was indeed unfortunate that the former BN education minister still saw it fit to appoint their 'people' like Zakri Abdul Hamid, Mohamad Othman Zainal Azim and Lim Wee Chai (photo) to the UM Board, only to be unceremoniously removed later by the new minister.
Of the three from the UM Board whose services were terminated, only Zakri has some academic credentials befitting his appointment. The 70-year-old has had a distinguished career in science as a researcher, educator, administrator and diplomat.
A professor emeritus, Zakri has also served as the as the founding chair at the Intergovernmental Science-Policy Platform on Biodiversity and Ecosystem Services (IPBES) and was one of 26 members of the UN Secretary-General's Scientific Advisory Board. He was also the deputy vice-chancellor at Universiti Kebangsaan Malaysia (UKM) from 1992 to 2000, among other positions. Unfortunately, he was also perceived as an Umno loyalist.
The other two directors, Mohamad Othman and Lim Wee Chai, are better known as corporate figures than academicians.
Mohamad Othman previously occupied the position of chief executive officer at Putrajaya Holdings Sdn Bhd and is also on the board of KYM Holdings Bhd and Chief Operating Officer-Project Monitoring Unit at the Ministry of Finance of the previous BN regime. The finance minister then was none other than Najib Abdul Razak, the former prime minister.
Conflict of interest
The more prominent of the two businessmen is Lim Wee Chai who is the chairman and founder of Top Glove Corporation Bhd, reputed to be the world's largest manufacturer of gloves.
How and why these two businessmen, with no record of academic teaching, were appointed to the UM Board of Directors is baffling indeed. Were they selected because of their connection to those in power?
The answer is obvious. Maszlee has said it himself – all those removed were political appointees. Now that has been made clear, it is hoped that the new Harapan administration will no longer include corporate figures, particularly those with no record of academic involvement, into the governing and management bodies of our public universities. That goes for the GLCs too!
It is also not uncommon for many who are keen to get on board the governing councils of public universities to flaunt their academic credentials like honorary doctorates which could actually be dubious or obtained from fly-by-night institutions overseas.
Hey, if honorific titles like the datukship can be bought, what is so difficult about buying fake academic credentials?
While others axed from the UM Board of Directors took their removal quietly, Lim's office issued a statement to clarify that "his appointment was not in any way politically linked, which has been cited as the reason for the said termination".
"Lim, an alumnus of Universiti Malaya, was nominated to this position by Arshad bin Ayub. It was a role he gladly accepted as it represented an opportunity to contribute positively to his alma mater and to society," the statement added.
What is also interesting to note is that Lim also sits on the Board of the Employees Provident Fund (EPF). He is listed as under "Employers' Representatives" together with four other corporate figures. All EPF Board members are appointed by the minister of finance.
Lim's appointment to the EPF Board is probably due to his long involvement in the Federation of Malaysian Manufacturers and other business bodies.
However, it is quite another dimension altogether when EPF has been investing heavily in Lim's Top Glove Corporation Bhd. True, there is nothing wrong for EPF to make sound business investments. But it set tongues-a-wagging when heavy investments are made in the company owned by a member of the EPF Board.
This is where the 'conflict of interest' poser arises and that has to be answered to the satisfaction of the discerning public, many of whom are also EPF contributors with savings in the pension fund.
A report in The Star on May 6, 2016 revealed that the EPF Board has been accumulating shares of Top Glove Corporation Bhd in recent days, increasing its shareholding to 5.26%, filings to Bursa Malaysia show.
"The filings released on Friday showed the EPF emerged as a substantial shareholder after purchasing two million shares on April 28 which raised its stake to 5.10% or 63.96 million shares.
"On April 29, it bought two million shares while on May 3, it purchased one million shares.
"The recent purchases raised its direct shareholding in the glove maker to 5.26% or 65.96 million shares," the report said.
A recipe for disaster
Questions have often been asked about 'conflict of interest' precisely because it is a situation that has the potential to undermine the impartiality of a person because of the possibility of a clash between the person's self-interest and professional interest or public interest.
Add this to Education Minister Maszlee's revelation that all those removed from university boards and GLCs were "political appointees" and we have the perfect recipe for disaster.
Perhaps, the EPF Board has some explanation on why it had acquired such substantial shares from a company belonging to one of its members. It is doubtful any explanation could satisfy a discerning public who have stakes in the EPF.
Indeed, the new Harapan administration has a lot of cleaning up to do. More heads should roll. The new government has to get rid of more BN "parasites' who are still lurking dangerously within the corridor of power where they do not belong.
It is a given that most businessmen and corporate leaders do not give without expecting something in return. Indeed, Malaysians should be thankful and grateful that the newly rejuvenated Dr Mahathir Mohamad is now more aware of the rampant corruption and abuse of power and is doing his best to curb it.
The prime minister's recent revelation that the government has rejected a RM100 million 'donation' to Tabung Harapan Malaysia because the giver/company has "other intentions" is proof that the new Mahathir administration is heading in the right direction.
Malaysians should do well by being patient and support the new government in its efforts to clean up the mess of the old BN regime and move the nation forward to where it rightly belongs.
---
FRANCIS PAUL SIAH heads the Movement for Change, Sarawak (MoCS) and can be reached at sirsiah@gmail.com.
The views expressed here are those of the author/contributor and do not necessarily represent the views of Malaysiakini.