MoCS founding chairman Francis Paul Siah
Robin Augustin
PETALING JAYA: A Sarawak-based civil society movement has urged Works Minister Baru Bian to call off a grand welcome planned for him by his supporters at the Kuching International Airport tomorrow.
Movement for Change Sarawak founding chairman Francis Paul Siah told FMT a message had been circulating in the state, calling people to gather at the airport in traditional attire to prove to the central PKR leadership that Baru enjoyed the support of all Sarawakians.
The message, sighted by FMT, read: "As a show of solidarity and support for him, you are requested to welcome him at the airport. You may bring banners and placards of support.
"Together, let us stand united as Sarawakians to signal our support for YB Baru Bian as our desired champion and chief of PKR Sarawak
Siah said it was understood that the call for support was in response to PKR president Anwar Ibrahim's admonishment of Baru over his absence from the party's three-day congress.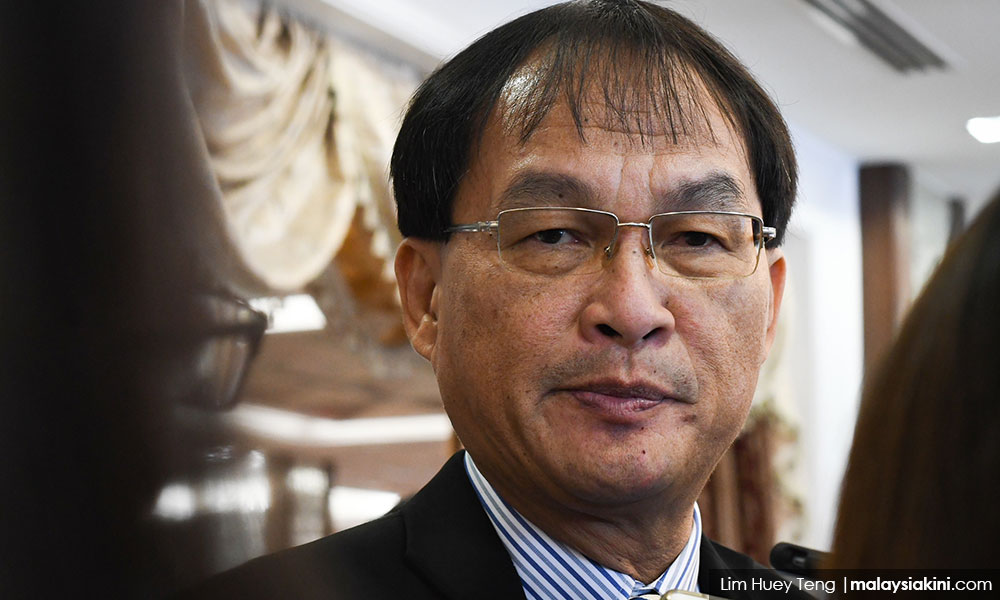 Baru had explained that he was on an official visit to Perak and Pahang during that period.
Siah said Baru should put a stop to the plans as the public welcome would reflect badly on him and give rise to the perception that he is "big-headed", just six months into his career as a federal minister.
He added that many Sarawak PKR members were not well off, and that it would cost money to travel to Kuching from across the state.
Even if PKR members were "sponsored" to attend, he said, this would lead to questions over who they were and whether Baru would be indebted to them.
"There is no necessity for this show of support. Baru is the Sarawak PKR chief and as a leader, he should be able to resolve the issue directly with Anwar."
Siah also cautioned that a public demonstration of support could be seen as an attempt by Baru to nurse a bruised ego. He drew comparisons with the show of support given to former Sarawak chief minister Abdul Taib Mahmud in 1986 after a fallout with his uncle and predecessor Abdul Rahman Ya'kub.
He said this came before the infamous Ming Court affair of 1987, which revolved around the attempt to oust Taib as chief minister.
"Baru is a decent and responsible leader but the rally, even if it is a voluntary initiative by party members, is likely to be seen as a facade for personal glorification.
"If Baru allows the airport rally to proceed, it could be described as a return to the Barisan Nasional (BN) syndrome which Malaysians rejected on May 9. We have had enough of self-proclaimed 'BN heroes'."
– Free Malaysia Today