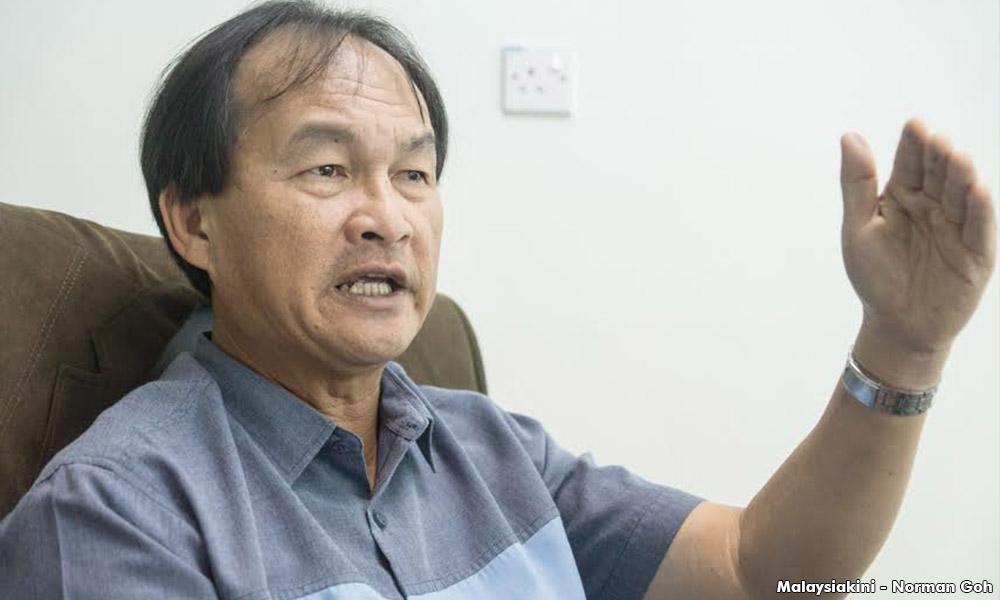 Francis Paul Siah
COMMENT | I consider Baru Bian a dear friend, although we haven't been in touch for a while.
He used to call me "brother" at a time when "bro" wasn't a faddish greeting yet. I suppose that was a brotherly greeting among Christians, as we both are.
Baru is now the incumbent Sarawak PKR chairperson and works minister. I have not met him since his appointment nor congratulated him, so I will do so here.
To my brother Baru, my sincere felicitations on your appointment to the new cabinet. You have struggled long and hard in politics for the betterment of Sarawakians, and you thoroughly deserve the appointment.
Of late, I have been very disturbed, agitated even, with developments in Sarawak PKR. This started with the PKR election. I knew then that the elections would be messy and dirty and it would tear the party asunder. I was not way off, as events have proven today.
Critics had attempted to stop me from poking my nose into PKR affairs as I am not a party member, with one telling me that "it's none of your business."
But let me say this to all lawmakers. As long as you are an elected representative, a public servant being paid with taxpayers' funds, it is my business to keep an eye on you; to see that you carry out your duties responsibly and with dedication.
If you do not, that it is my duty to tell you to buck up. Don't ever forget that a 'Yang Berhormat' is a servant of the people.
No, I don't have to be a member of any political party to do that. I know my rights as a citizen and lawmakers should not worry about activists like me if they fulfil their responsibilities and live up to our expectations.
Tearing the party apart
Over three months ago, I issued some friendly advice to many of my dear friends in Sarawak PKR not to be involved in the Mohamed Azmin Ali-Rafizi Ramli battle to become the party's deputy president.
My little note to my PKR friends read: "My friends, do refrain from taking sides. Try to bring all together. Tough, I know, but it's the only and right way to move forward."
I was glad when one of their key leaders, an elected rep, replied positively: "Sure, I am not bothered with their fight. Indeed, I am sick and tired of wasting time politicking and among ourselves, some more. Sarawak for Sarawakians as always."
If I were Baru, I would have directed Sarawak PKR members, as their state chief, to vote with their conscience, telling them that both Azmin and Rafizi are talented leaders and that both are needed to bring PKR forward.
That didn't happen, and a once-peaceful state PKR team was split when members decided to take sides. The fight in Sarawak became just as intense as that at the national level.
Dealing with a threat
To my understanding, Baru saw a threat to his position in the new Julau MP Larry Sng.
Baru's followers had probably prodded him on to take up the fight with the young MP, for fear that they would be left out should Sng go one up on them.
The Julau membership fiasco became the main point of contention between the two camps.
Again, if I were Baru then, I would have made an effort to resolve whatever issues my supporters might have with Sng.
As a minister, a state leader and an experienced political old-timer, Baru should have stood head and shoulders above petty party squabbles among his members.
I see no reason to pick a quarrel with a fellow party MP who is young enough to be Baru's son. A father-son chat will most likely resolve a family dispute.
Sarawak PKR will be on top of the world today if Baru and Sng had set aside their differences and worked together.
The young Julau MP is an intelligent and resourceful politician, much in the same mould as Nurul Izzah Anwar, whom I first met as a 19-year-old teenager in 1999. I visited her mother, Dr Wan Aziziah Wan Ismail, a few times during that period when Anwar Ibrahim was first incarcerated.
Unfortunately, Baru also saw Sng as his first real threat in Sarawak PKR and he handled the situation badly. Hence, the mess in the party today.
Things went from bad to worse when Baru was conspicuously absent from the PKR National Congress and was ticked off by Anwar.
Whatever his reasons might be for not attending, I would like to be honest with Baru and tell him that some of his Pakatan Harapan colleagues in Sarawak thought his action was childish.
Indeed, it is difficult to comprehend how a sports event in Ipoh is more important than the national congress of your own party.
Getting priorities right
In this case, the party president has every reason and right to tell Baru to get his priorities right. The boss has the right to scold you if you misbehave. There is nothing abnormal about that.
It is also unfortunate that my attempt to give some brotherly advice to Baru to call off a hero's welcome for him at Kuching Airport on Saturday morning has been misconstrued as being disrespectful to the minister by his followers.
I informed Baru that the public welcome would reflect badly on him and give rise to the perception that he is "big-headed", just six months into his career as a federal minister.
"There is no necessity for this show of support. Baru is the Sarawak PKR chief and as a leader, he should be able to resolve any issue directly with his party president."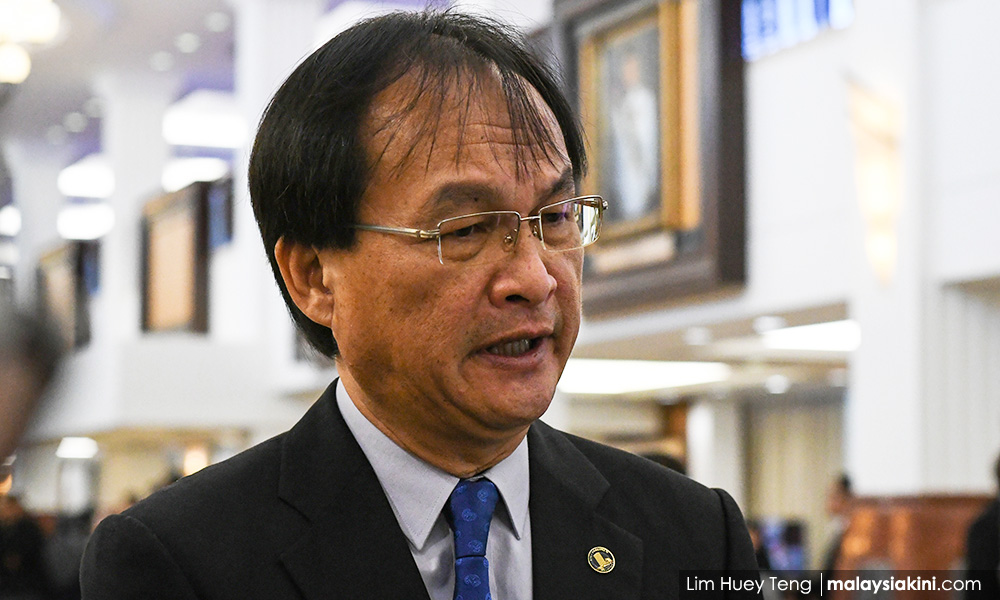 "If Baru allows the airport rally to proceed, it could be described as a return to the BN syndrome which Malaysians rejected on May 9. We have had enough of self-proclaimed 'BN heroes', I had said.
But my good intention was interpreted as an affront to Baru and not surprisingly, Sarawak PKR called a press conference to lash out at me via the Chinese media in the state.
Indeed, politics can bring out the worst in a man. A friend's sincere advice to a politician intoxicated with power will surely be construed as evil and ill-intent.
Nonetheless, I would still describe Baru as a decent and responsible person as I've often said so.
However, do bear in mind that 'credibility' is supposed to be what this Harapan government is all about. Just don't lose that.
---
FRANCIS PAUL SIAH heads the Movement for Change, Sarawak (MoCS) and can be reached at sirsiah@gmail.com.
The views expressed here are those of the author/contributor and do not necessarily represent the views of Malaysiakini.