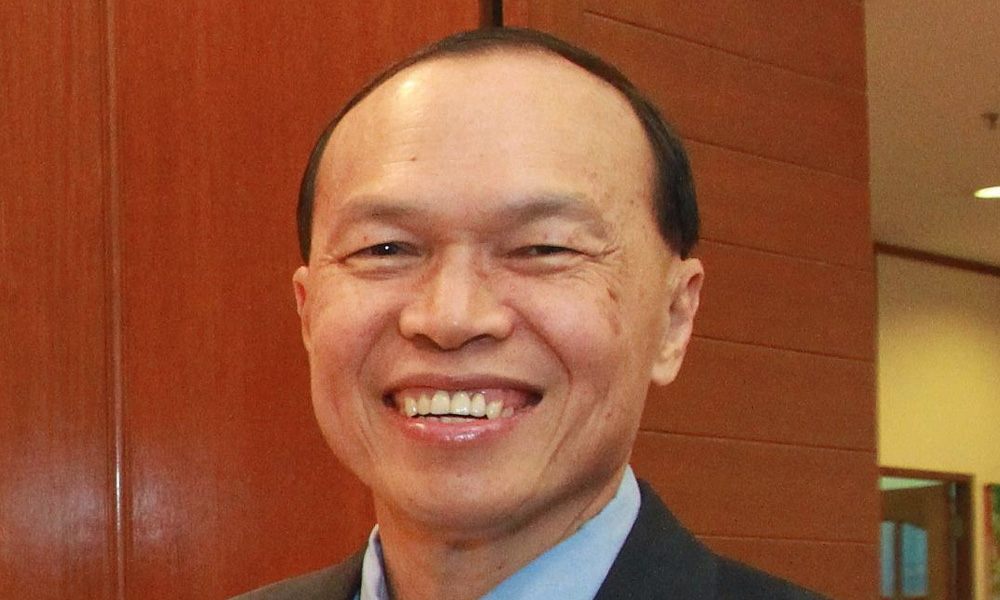 ANALYSIS More than six months into the new Pakatan Harapan (PH) government, it is clear that the enforcement authorities have been working overtime to clean up the mess created by the former regime of Najib Abdul Razak.
MACC and the police have hauled up many prominent figures for questioning with some detained overnight and brought to court the next morning to be charged accordingly.
For most of them, they could count their lucky stars that the court was gracious to release them on bail, albeit in hefty sums. However, their passports have been impounded as is the normal procedure in cases involving millions in CBT, graft and money laundering.
Among the big names charged so far are Najib and wife Rosmah Mansor, former DPM Ahmad Zahid Hamidi, several Umno leaders and their relatives, heads of ministries and government-linked agencies and their business associates.
The latest big news on dubious deals has to be the legal proceedings taken by FGV Holdings Berhad last Friday Nov 23 against its former members of the Board of Directors and employees on the acquisition of Asia Plantations Ltd.
The sacking of Bank Rakyat chairman Tan Sri Shukry Mohd Salleh on Nov 26 is yet another case of Putrajaya's swoop on known associates of the previous regime. The decision was due to his involvement in the original audit report on 1MDB, as reported.
More heads are expected to roll in the weeks and months ahead as the PH government surges ahead in its anti-corruption drive against those involved in tainted deals with the ousted regime.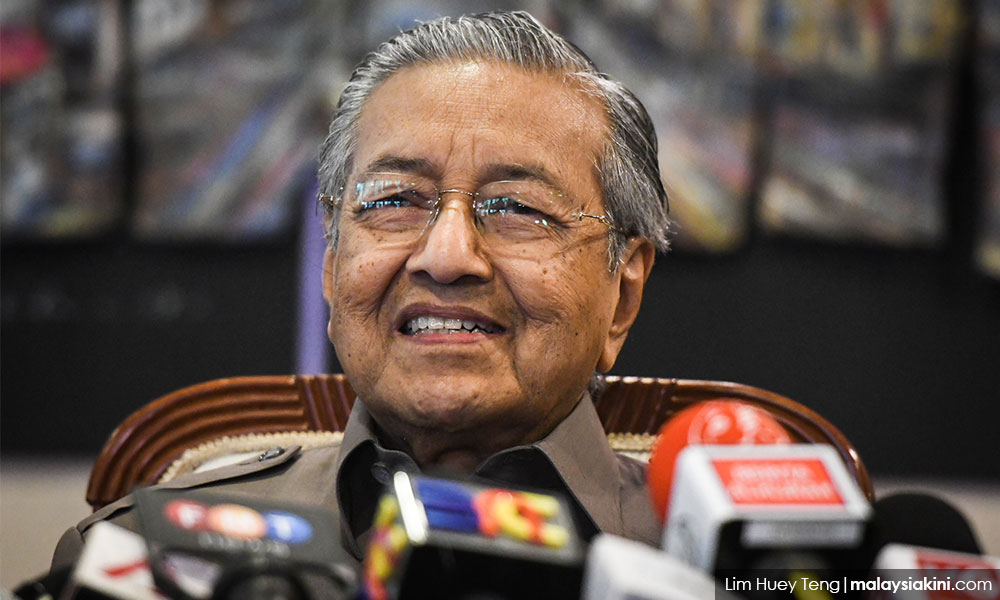 PH ministers have also been instructed by Prime Minister Dr Mahathir Mohamad to prioritise probing into questionable deals made by former BN ministers. The objective is to halt unnecessary and non-urgent projects as well as to recover misappropriated funds.
It is reliably learnt that others linked to the former PM, including bankers and corporate players, had fled the country soon after the fall of the BN government on May 9.
Those who left the country in a huff must have secrets to hide and their skeletons in the closet were probably known to the new administration. They chose to go and live abroad because of one reason and one reason only – to avoid having to face prosecution at home.
However, it seems that the new government has overlooked one crucial area – that of former known acolytes and political appointees of the ousted prime minister who were 'smart' enough to cosy up to the new leadership. Why? To save their own skin and continue on living the good life they have been so accustomed to.
The New Malaysia Times (NMT), in a report dated Nov 13, pointed to one such personality – Top Glove chairman Tan Sri Lim Wee Chai.
https://newmalaysiatimes.com/2018/11/13/rm800-million-of-epf-money-in-najibs-political-appointees-company/
The news portal queries why the new administration has not removed Lim from his position as a director of the Employees Provident Fund (EPF).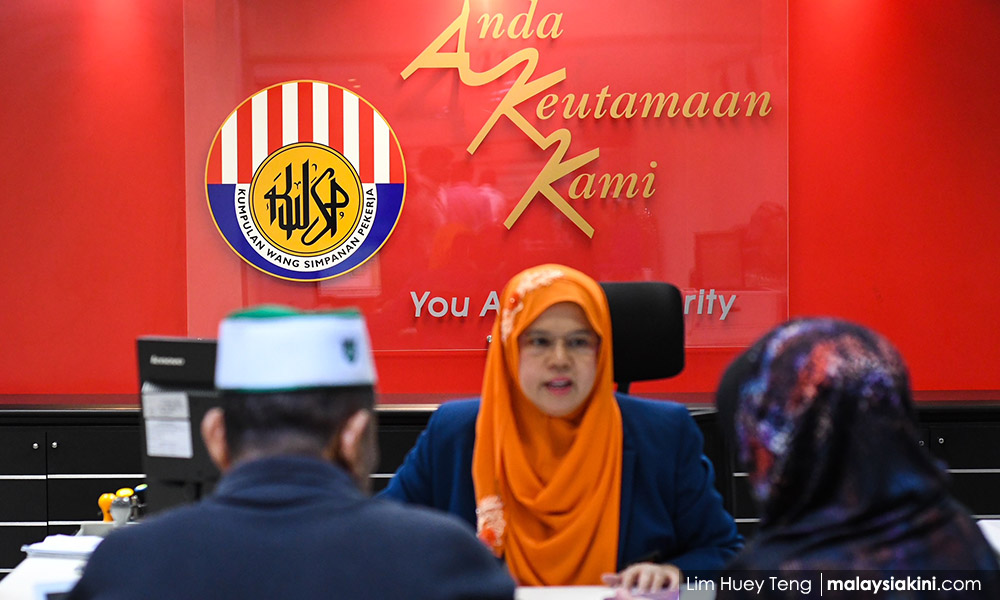 "If one were to think of conspiracy theories, one could go as far to assume that he may have done a deal to save himself and his company, with the new PH government. Lim has been seen cosying up to some PH leaders recently. Should the people tolerate that, though?" it asks.
The portal also poses pertinent questions as it traces Lim's and Top Glove's personal and business involvement in the pension fund.
'RM800 million of EPF money in Najib's political-appointee's company', its heading blares and questions immediately whether "this is because EPF seemed to have been the driving force behind the share price building up ever since Lim became a director at EPF".
EPF website stated that Lim was appointed a director on 1 July 2015. At which point, the share price of Top Glove was around RM6-7 and since then the share price had seen to be going up until a 1:1 Bonus Issue in January 2016, where the price was reaching as high as RM14. The 1:1 Bonus Issue in effect split each share into 2 and bringing down the price to around RM7.
In March 2015, business weekly Focus Malaysia reported that EPF were no longer the substantial shareholder in Top Glove. On March 24 that year, EPF disposed off 12.19 million shares in the company.
"The pensions fund had been gradually disposing of its stake in the world's biggest glove manufacturer since March 10, reducing its a stake from 6.7% or 41 million shares on March 10 to 4.3% or 26.9 million shares on March 24." the business paper reported.
In Top Glove Annual Report, as at 29 October 2015, EPF owned only 13.5 million shares or 2.17%. This meant that EPF had disposed another 13 million shares between March 24 and October 29 in 2015.
Ceasing to be a substantial shareholder meant EPF was able to trade without having Top Glove disclosing EPF's every transactions to Bursa Malaysia.
"Did this also mean that they were able to do some hanky panky behind the scene to drive up the share price?" the portal asks.
In January 2016, Top Glove executed a 1:1 Bonus Issue. At this point their share price was already as high as RM14 according to an article in The Star.
Was this purely driven by the company's performance or were there hidden hands? Did the Securities Commission look into this at all?
It is not publicly known how much EPF had transacted since they ceased to be a substantial shareholder in March 2015. Did they make much profit to be given back to the workers who own the money? Or did they lose to help Top Glove share price soar so high?
A pertinent question indeed! EPF is a pension fund and contributors are dependent on their savings in the fund upon retirement and in their old age.
EPF re-emerged as a substantial shareholder of the company on 29 April 2016 after purchasing 2 million shares the day before thus increasing their ownership of the company to 5.1%. They bought 2 million shares and suddenly their ownership of shares became nearly 64 million shares (do take into consideration the 1:1 Bonus Issue in January 2016)
This meant that between 20 October 2015 to 28 April 2016, EPF had increased its ownership in the company by 3%, which is about 1.5 times more than what they had (2.1%) at the end of October 2015.
By Oct 2016, EPF increased their stake in the company to 7.07% amassing a whopping 88.5 million shares. That would be an increase of 24.5 million shares since April 2016.
New Malaysia Times also queries: "But Top Glove is world's number 1 glove maker, so it's a blue chip company!" You might ask but have they been great for EPF investment?
Let's have a look at their 10-year performance in terms of share price.
As you can see for yourself, the company's share price had been fairly stable without much growth between 2010 to 2015. There was a 1:1 Bonus Issue in July 2010 but after that it was somewhat plateauing until something happened in 2015. Yes, Lim Wee Chai joined the EPF board.
Let's take a look at the past 5 years. Top Glove share price from 2012. July 2015 seem to be a key turning point.
Look closely in the middle of 2015 and 2016. July was the point where Lim became a board member at EPF, similarly, it was the start of steep climb in the company's share price until it touched nearly RM14 in January 2016.
The company then declared a 1:1 Bonus Issue which basically makes a share become 2 shares and slicing the price in half (in easy laymen terms).
And then again, in 2018, another big climb up to nearly RM12 followed by another 1:1 Bonus Issue. In such a short time from the previous one in 2016.
Had they not made the 2 Bonus Issue, the share price could have easily touched RM26-27 and possibly even made it to the top 5 most expensive shares on Bursa. That would make huge headlines, wouldn't it?
Companies would do a Bonus Issue for various reasons especially for allowing liquidity and making the price of shares more accessible to smaller investors, but could the 1:1 Bonus Issue be bigger than that?
Could it be an attempt to cover a wrongdoing? At least a direct conflict of interest?
Interestingly, Malaysiakini also brought up the 'conflict of interest' poser on Oct 12, asking why EPF has been investing heavily in Lim's Top Glove.
https://www.malaysiakini.com/columns/446961
"True, there is nothing wrong for EPF to make sound business investments. But it set tongues-a-wagging when heavy investments are made in the company owned by a member of the EPF Board.
"This is where the 'conflict of interest' poser arises and that has to be answered to the satisfaction of the discerning public, many of whom are also EPF contributors with savings in the pension fund.
"Questions have often been asked about 'conflict of interest' precisely because it is a situation that has the potential to undermine the impartiality of a person because of the possibility of a clash between the person's self-interest and professional interest or public interest", the Malaysiakini writer adds.
The nation's top news portal also points to the sacking of Lim as a Board director of Universiti Malaya in July this year, along with UM chairman and the chairmen of five other public universities.
They were all requested to relinquish their positions in what Education Minister Maszlee Malik explained as a decision made to replace the high-ranking officials who cannot spur change alongside with the new government. The move was to ensure that the reformation process of institutions by Pakatan Harapan will not be disrupted".
On EPF investments in Top Glove, NMT examines the company's dividends over the past few years, stating that with their share price at the time, no matter which year you pick, the dividend yields were nowhere near 5%.
So EPF shouldn't be investing in companies that for the past 3 years have not paid dividends at the rate of not less than 5 per cent!
EPF would want to make money for the workers of the private sector. EPF is the guardian of our retirement fund. If a company doesn't give at least 5% dividend, then why should our money be invested with them? That is required under the EPF ruling on investments.
So the next question arises: Is it legal to invest our EPF money with Top Glove?
"No one would expect the previous government to look into this matter. Will the new PH government look into this?" the portal asks.
Lim had been in the good books of the then BN administration so that was probably why nobody questioned his dealings. He is a known acolyte of Najib.
Why is our money being invested in companies that do not give us good returns in terms of dividends?
Is it purely for capital appreciation? If so, then why the massive disposal of shares in 2015 before the capital really appreciated? Bad decision? Or intentional?
As of 8 November 2018, EPF own close to 147 million shares in the company and with today's closing price at RM5.74, the value of investment stand around RM840 million.
Was there any inquiry by the Securities Commission? Did anyone in the Securities Commission ever question anything?
Is EPF investing in a company that is largely owned by one of its directors, not a direct conflict of interest?
(Photo caption) Lim (on the left) with EPF Chairman Tan Sri Samsudin Osman and CEO Datuk Shahril Ridza Ridzuan (on the right)
New Malaysia Times also mentions that Lim's good friend, Tan Sri Ranjit Ajit Singh and Chairman of the SC didn't seem to bat an eyelid with the happenings in Top Glove. Instead, he went after Top Glove's rival company then, Supermax.
Why was Ranjit so gung-ho in going after Supermax? Both Dato' Seri Stanley Thai and wife Datin Seri Cheryl were slapped with insider trading charges. Both were convicted using only what were seen as circumstantial evidence at best.
According to the portal, Stanley came out in the open in 2013 to support the opposition and that probably cost him more than he had ever expected, though the company remain strong despite everything thrown at them.
At the same time, was the SC also helping Top Glove indirectly, by going after the rival company?
The SC and Ranjit were also seen to be allegedly selectively prosecuting corporate figures friendly to the opposition. Among them were Dato' Vincent Leong Jee Wai (said to be brother of PKR MP William Leong Jee Keen), Kencana Petroleum Bhd (Kencana), Datuk Yeow Kheng Chew (partner of Mokhzani Mahathir), Dato Norhamzah Nordin of Kosmo technology (friendly to Mukhriz Mahathir) and others linked to their companies.
If this is factually correct, then something is not right here. It allegedly indicates that Lim and Top Glove have been given preferential treatment, something that could be described as inappropriate and should not have taken place.
Ranjit has been replaced at the SC, but during his long rule, why did no one look into Top Glove?
And will Ranjit's reign in SC be reviewed? Will he face justice for selective prosecuting supporters of the opposition? Or has he been made a deal with the new government so he can have a peaceful retirement?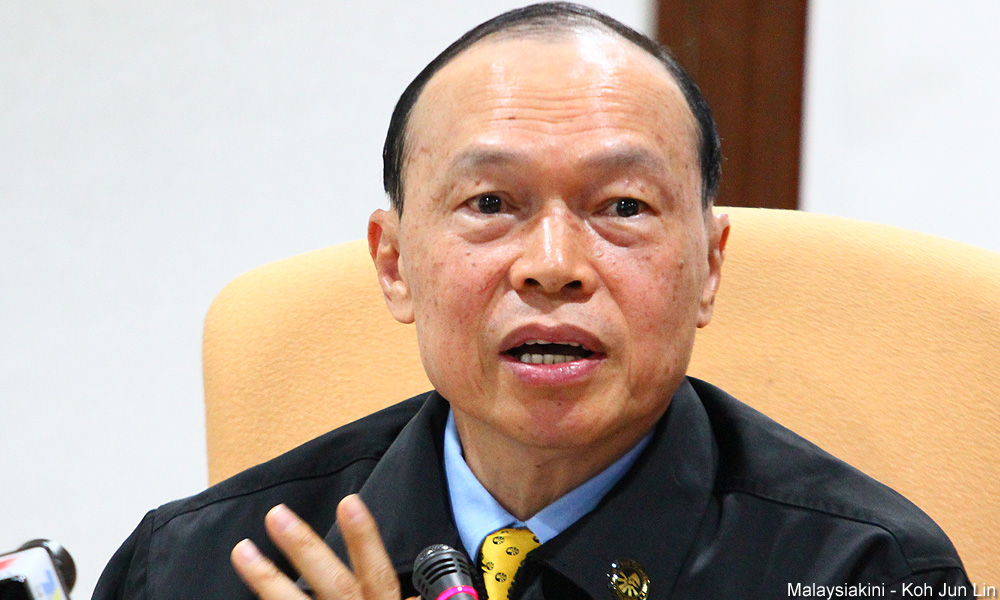 NMC claims that Lim had been in the good books of the then Barisan Nasional administration so that was probably why nobody questioned his dealings.
It also asks whether Lim's appointment at EPF a political one?
"It is hard not to think it was political. Lim was seen to be taking political side in the past, siding with the former Najib Razak administration", it says.
Within the corporate circles, Lim's reputation is not all that it seems to be on the surface. It has been said that if one digs deeper, one is bound to unearth more dirt.
Indeed, it may be prudent for leaders of the PH government to make a closer examination of Lim's dealings with the previous corrupt administration.
Chances are they may uncover some previous deals which could possibly not be in sync with the goals of accountability and transparency of the new Mahathir administration.
There are corporate leaders who are known to be extremely savvy in playing both sides of the political divide and more often not, most are in the game for their own selfish interests.
This is something which the PH leaders must be wary of. The citizenry at large are no longer blind to such wheeling-and-dealing of these corporate players.
(Extracted from New Malaysia Times, Malaysiakini, Focus Malaysia and Google)