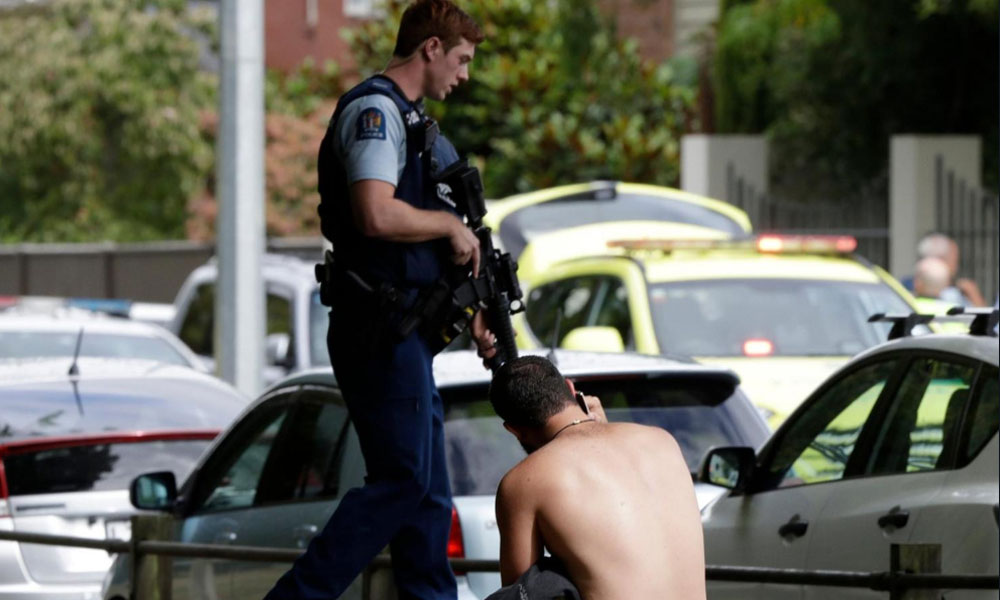 FRANCIS PAUL SIAH
COMMENT | It was a sad Friday indeed when 49 innocent people lost their lives in New Zealand's worst-ever mass shooting which prime minister Jacinda Ardern condemned as terrorism.
We all mourn together with the loved ones of those who died in this horrific tragedy which will be the first enormous challenge to be faced by the 38-year-old Ardern since taking office less than two years ago.
Express our sorrow and pray – that's all most of us can do, isn't it? There is nothing else I can do about the Christchurch attacks even if I am the prime minister of Malaysia, except perhaps send a donation as a token of Malaysia's solidarity with the people of New Zealand.
When friends kept sending me numerous stories, images and videos of the massacre in chat groups, this was my response to my fellow Sarawakians:
"Are we more worried and concerned about a shooting incident in New Zealand than about terrorist activities right in our own backyard of Serian? The Egyptian (terror) suspect, caught by the police last month, came to Serian to open an Arab restaurant and married a vulnerable Sarawakian woman in order to obtain a spouse visa. This is a very serious security breach in our homeland.
"I understand New Zealand is one of the safest nations on earth. But our little Serian, the town of durians and scenic waterfalls, in my humble opinion, should be safer than Christchurch.
"I have serious questions for our Sarawak immigration director and the police commissioner. But I can't do anything about the shooting in New Zealand. This message is just meant to pick our brains, my dear friends," I concluded.
What bothers me is that the arrest of three terror suspects in Serian was never discussed or circulated at all among friends in Sarawak. But the massacre in New Zealand, an incident which took place in a foreign land so far away, was widely deliberated in chat groups.
I've grown immune to news about bombings elsewhere. We have heard enough of the terror attacks in London, Sydney, Paris, Brussels and elsewhere. As long as there are terrorists bent on violence and killing, we should not be surprised that more acts of terrorism will occur. How many of us talk about the hundreds being murdered daily in Iraq, Syria or Afghanistan now? We don't, do we?
I am certainly more concerned about terrorist activities taking place in my homeland. Thankfully, no bombing has occurred as yet and no lives lost. But all of us Sarawakians must ensure that such terror acts will not ever take place in our dear Land of the Hornbills.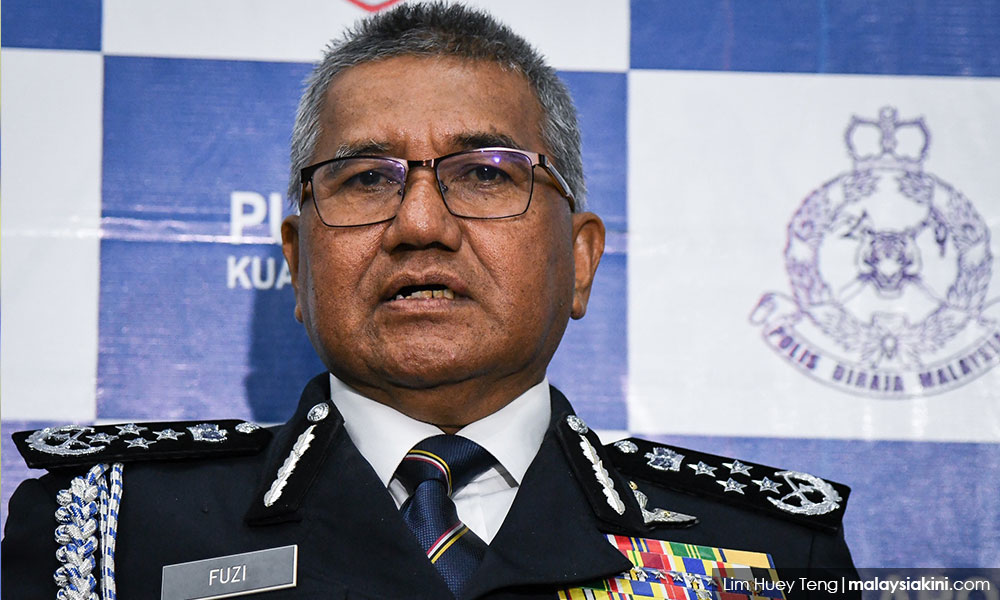 If the authorities in charge of our security are lacking for whatever reason, then it is our duty to wake them up. No one should be complacent and take things for granted.
According to Inspector-General of Police Mohamad Fuzi Harun, the three suspects were arrested on Feb 2 but he only made an official announcement on March 12.
I am somewhat consoled that my chief minister, Abang Johari Openg, took the Serian arrests very seriously, declaring that "the alleged activities of the three terror suspects were highly detrimental to state security".
"What I want the people to do is to be more cautious and be prepared. We must be wary of foreigners suddenly opening up restaurants in our midst even if they are wearing the white haji cap. It is a matter of perception," the chief minister said.
Abang Jo is right. I must also ask why and how did an Egyptian open an Arab restaurant in Serian, a Dayak/Bidayuh enclave. How many would actually look for Arab cuisine in Serian?
How long has he been operating the restaurant? A bona fide businessperson would have shut down his outlet in no time if business was poor. These are signs which could alert the authorities concerned.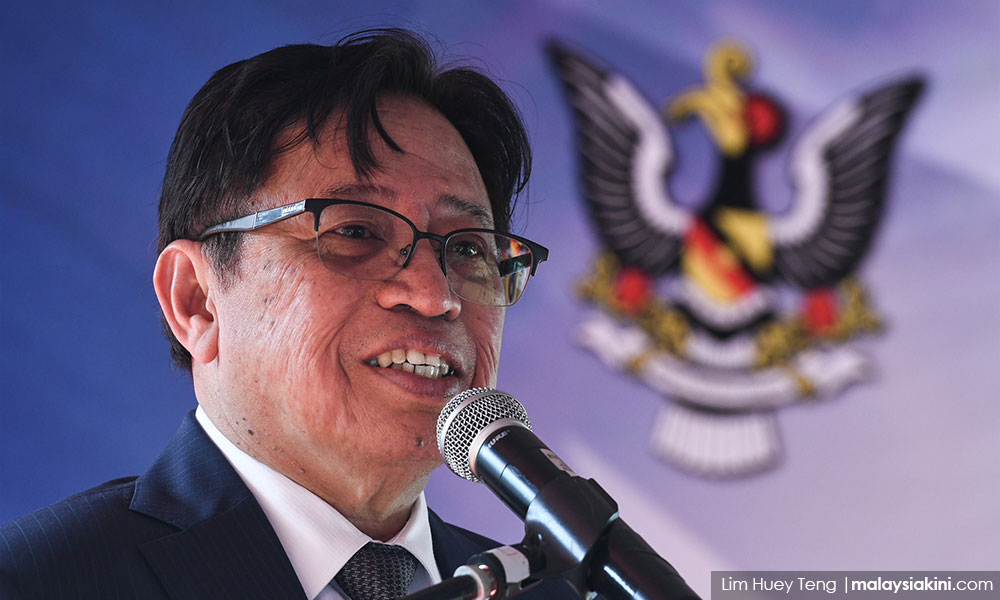 I also need some answers from Sarawak immigration director Ken Leben. How did the terror suspects enter Sarawak in the first place? On the usual social visit passes with no work permits?
What happened after one of them managed to woo a Sarawakian single mother and married her? Was he granted a spouse visa immediately? Who monitors his movements in the state and observes what he is up to?
I think Leben should know that these are relevant questions and the answers should be forthcoming especially now that it is public knowledge that we are dealing with terror suspects.
We would even want to know what happened to the wife now that her husband has been deported. If they have children, where are they now? What about the future of their innocent kids?
Foreign men out to woo our Sarawak women, particularly those in rural and semi-rural areas, have created social problems too.
On March 14, a Sarawak NGO claimed that Pakistani immigrants have been harassing womenfolk in Bau. It claimed that the women who were harassed did not lodge police reports out of shame and embarrassment.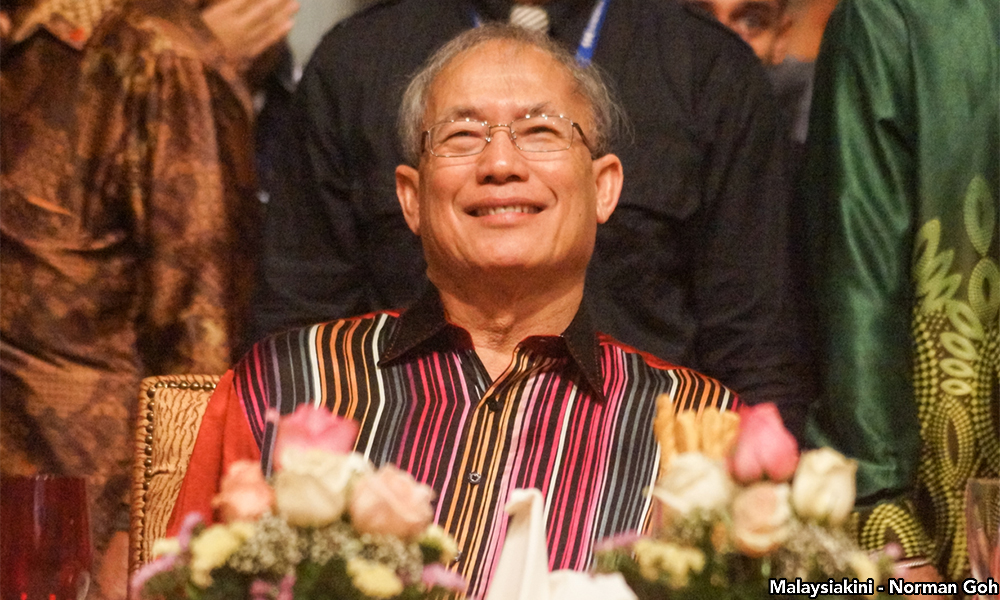 Let me appeal to the Immigration Department and the police to take such complaints seriously. Why are Pakistani immigrants going house-to-house selling carpets and being allowed to roam freely in Sarawak? Is the Bau district police chief unaware of such activities by these aliens? Bau is such a small district, by the way.
Let me also make an earnest appeal to my old friend, Serian MP Richard Riot, and a former human resources minister.
Richard, you are the best person to deal with such issues in your constituency. The people of Serian elected you as their MP for six consecutive terms and you also served as a federal minister. Consider yourself blessed in politics.
Now that you are in the twilight of your political career, this is perhaps the best time to give back to your people. Many still need help to lift themselves out of the quagmire of poverty. Serian is not what it used to be 20 years ago. It is a prospering town, vulnerable to outsiders going in to make a kill in whatever way they can. Look after Serian and your people well.
One fine day, Richard, I will pop by Serian and we can enjoy some durians together. And maybe even drop by the Ranchan waterfalls later for a nice cool dip.
To my friend on social media, I would appreciate it if you stop sending me stories and images about happenings in foreign countries. I read most of them online.
I will be very happy if you talk to me about Sarawak affairs and discuss how we can, in all sincerity and honesty, help our nation and people grow and prosper.
Let us not forget to keep at bay the evil-doers who are out to destroy our homeland and create havoc among our people. Beware, external threats are real and they are evil.
Only we, Sarawakians, know best how to look after ourselves and our land. Outsiders, aliens from foreign lands, in particular, would do well to lay off their hands.
– Malaysiakini
---
FRANCIS PAUL SIAH heads the Movement for Change Sarawak (MoCS) and can be reached at sirsiah@gmail.com
The views expressed here are those of the author/contributor and do not necessarily represent the views of Malaysiakini.