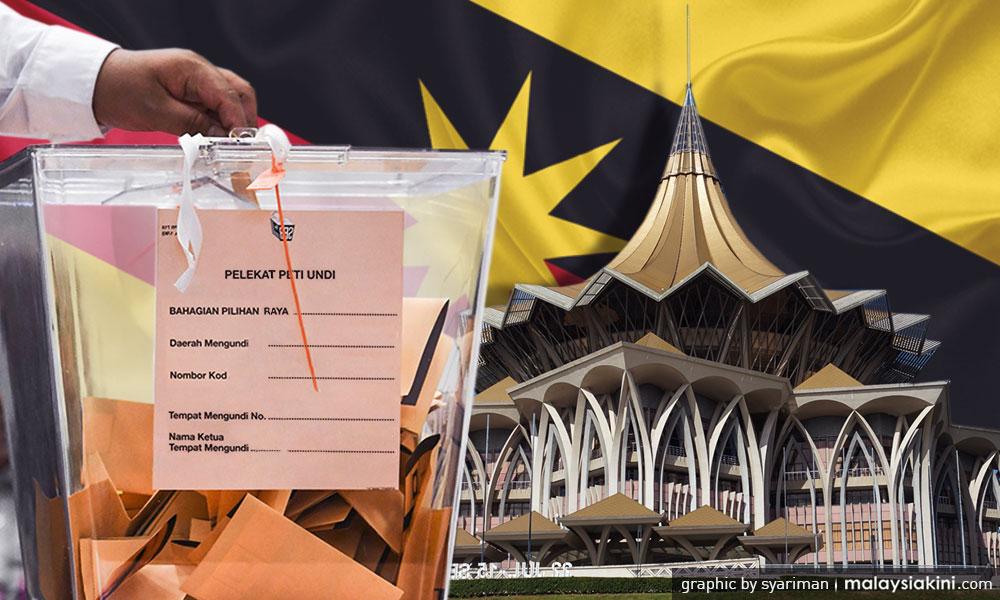 FRANCIS PAUL SIAH
COMMENT | Those of us who are in online chat groups must be familiar with what I'm talking about here. Hardly a day passes without someone bringing up the subject of politics.
If we are in several groups, we will most likely get an overdose of politics. There will come a time when we will even find it annoying.
Why is it that we don't share a new bestseller from the bookstore or a new invention, or the latest blockbuster movie anymore? Aah ha, it's possible that I'm engaging with the wrong groups.
Yesterday, I sent out this message to a group of Sarawakian friends after I felt that there was too much political talk, notably about the coming Sarawak election.Advertisement
I posted: "I think I would want those elected lawmakers to concentrate on what they are paid for – to work for the people. Not campaigning for elections at regular intervals and worrying about getting elected again.
"The Sarawak election is only due in August 2021, still two years away. Why is everyone so excited about that and campaigning now?
"After that, GE15 is due in 2023. So after the Sarawak election, they will start campaigning for GE15. So politicians will be campaigning throughout their political life. I think such a trend has to stop.
"If politicians, especially ministers and legislators, are campaigning all the time, when will they get down to work for the rakyat? Are they not paid with your money and mine to work for us?
"Those of us who are not politicians should perhaps talk less about elections, so as not to encourage politicians and get them heated up. At times, we have to tame the political animal in us.
"We should discuss more relevant matters. What about our observations of the performance of ministers and lawmakers and our expectations of government leaders? If they do well, we give them credit. If not, we critique them.
"Frequent and unending talk about elections and campaigns will not get us anywhere. Remember, there will always be elections and there will always be winners and losers."

I am the least interested in elections for now. Why? Because we had a bruising GE14 just over a year ago. That was a historic event, one which should last me for quite a while.
The coming Sarawak election will be mundane, in my opinion, in comparison with GE14. I suppose only politicians and a section of Sarawakians are excited. I can understand if aspiring politicians are already warming up for the state election.
I am hardly in the mood to talk about it, not for now. I have decided to adopt this stand – when it comes, it comes. I will not get worked up over it.
Perhaps it's because I have been through many elections, playing an active role in some, including as a candidate. Perhaps it's also because I know most of the characters in play only too well, and I expect the end-results to be more of the same.
I just don't see how the same players, from all sides, are able to make any significant changes to the lives of Sarawakians, say five or 10 years down the road. They have been around for a long time and I expect a good number of them to be around after the elections.
I have also noticed that some young aspirants for political office are beginning to exhibit arrogance by the way they speak and from their body language. Good luck to them and good luck to Sarawak, too, if such misfits are elected. I have very little tolerance for arrogant politicians.
Sarawak is the only state in the country where state elections are held separately from the general election. There is a two-three year gap in between.
The last state election was held in May 2016, meaning that with the three-month moratorium, the next one will only be due in August 2021.
By the way that things are heating up in Sarawak, it seems the politicians in my homeland will be campaigning throughout all the five years from the state polls to the general election.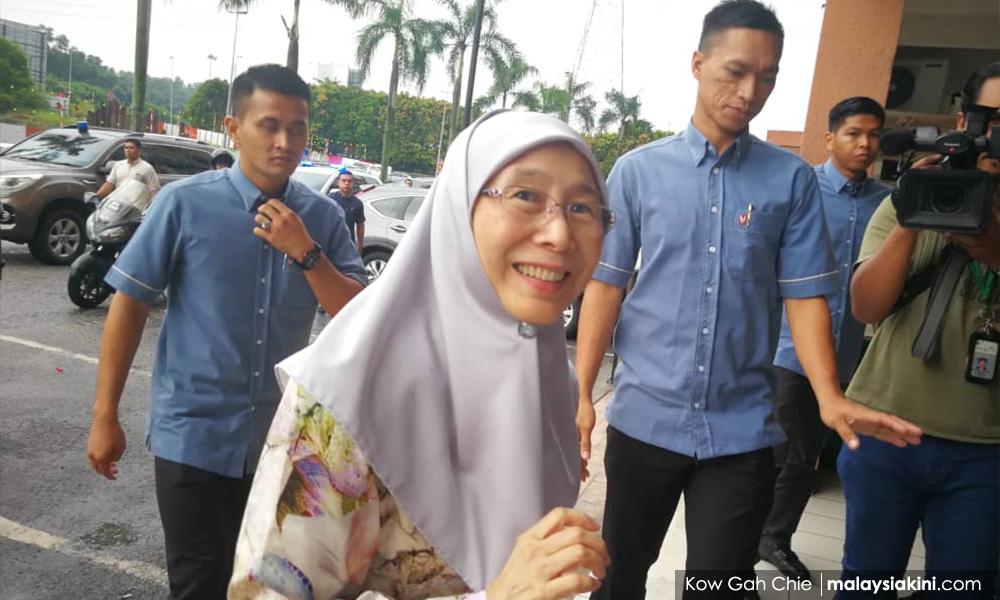 Worse still, they are being encouraged by their party bosses from Malaya. Federal ministers like DAP's Lim Guan Eng and Bersatu's Mohd Redzuan Md Yusof, were in Sarawak in recent days to pump up their boys and girls. PKR's Dr Wan Azizah Wan Ismail was also in Kuching last week.
I expect more ministers to come to my homeland in the weeks and months ahead to campaign, probably in the guise of ministerial work.
This is also the season for the formation of new parties. Last Friday, the leaders of a new party proudly announced that their new entity has been officially registered, while another one is awaiting approval from the Registrar of Societies. I foresee a galore of more than 10 parties contesting the coming state election.
Malaysians love speculating about election dates, don't we? Two or three years before an election is due, we would start the speculation and we would give all sorts of reasons why our speculated date is accurate. Since when did we learn how to read the prime minister's mind?
So it is too in Sarawak now. I have heard so many dates being mentioned, ranging from the end of this year to the middle of next year.

I will not be a speculator of election dates. I will let it come naturally. When it dawns, when it's crunch time, I will make a stand.
Right now, I prefer to get on with the simpler side of life with as little of politics as possible, and with elections a very low priority.
As American author, Dean Koontz, wisely said: "I try not to spend too much time on partisan politics. Life's too short for that. I don't really believe that there have been many human problems solved by politics."
---
FRANCIS PAUL SIAH heads the Movement for Change, Sarawak (MoCS) and can be reached at sirsiah@gmail.comThe views expressed here are those of the author/contributor and do not necessarily represent the views of Malaysiakini.