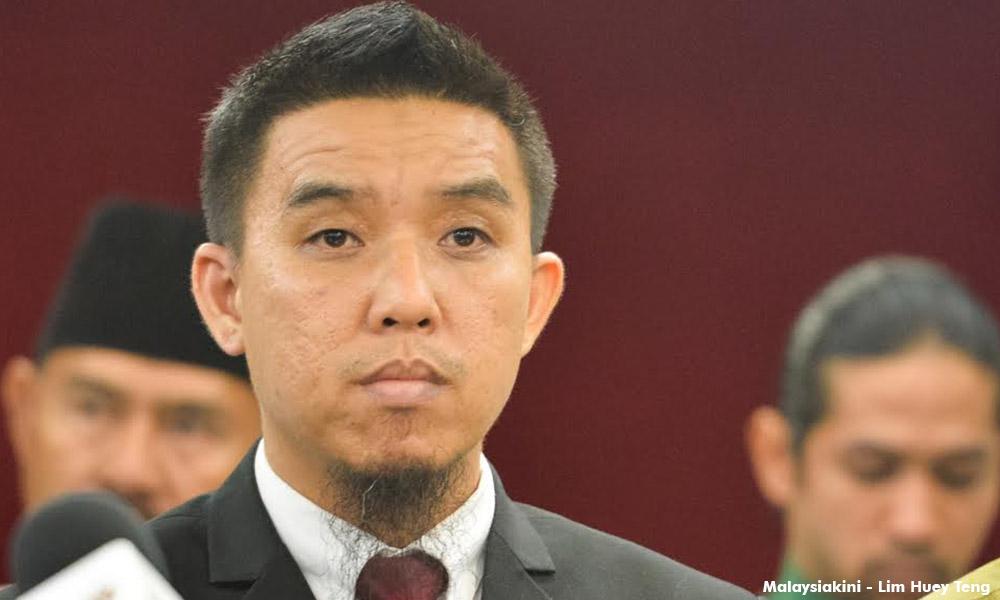 Susan Loone
The Education Ministry should be sensitive about who can conduct training or motivational talks in schools, social activist Stanley Sudhagaran said today.
"Would the ministry allow a priest or pastor to give motivational talks to non-Muslims students? They should answer honestly.
"The issue at stake here is not about what preacher Firdaus Wong was teaching. It is about him giving the talk," he told Malaysiakini.
Stanley said Firdaus, a student of controversial preacher Zakir Naik, is a known religious speaker.
He added that Firdaus' goal, as gleaned from the preacher's Facebook page, is to preach and convert people, and even addressed non-Muslims as 'belum (not yet) Muslims'.
"What is he trying to prove here? He also emphasises dakwah (preaching) in many of his statements.
"Therefore, he is not fit to be allowed near any non-Muslim students."
Stanley (photo) was referring to a motivational talk given by Firdaus to Form 1 and 2 students in SMK Lunas in Kulim last week.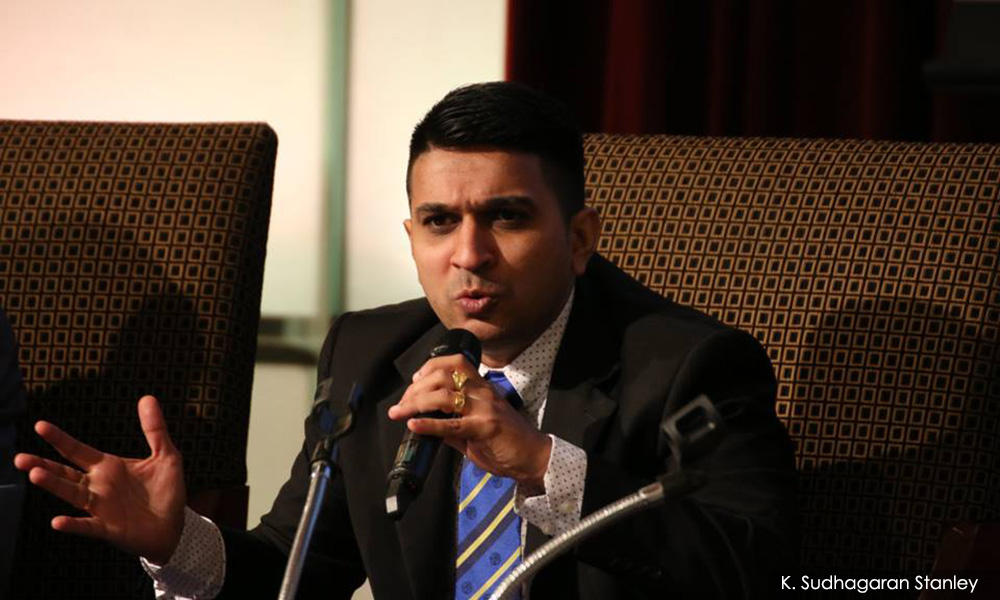 Although the preacher insisted that the talk did not touch on Islam, a message on his Facebook page which states "our focus is to preach" had irked some quarters.
This led Penang Deputy Chief Minister II P Ramasamy to question if "subtle preaching" is now allowed in schools.
In response, the Education Ministry denied that the talk had elements touching on racial or religious sensitivities.
The ministry said the school had informed Firdaus on matters to be avoided to maintain harmony among teachers and students.
"It is the Education Ministry's policy for schools to be careful when inviting speakers to attend any programme," it said.
Preaching to non-Muslim students
Stanley also stressed that the issue he is raising is not about Firdaus preaching to Muslim students.
"That I leave it to the wisdom of the school authorities and the students' parents to choose what kind of people they want to listen to.
"However, when he is allowed to preach to non-Muslim students, that becomes a problem."
Stanley urged the Education Ministry to immediately instruct all schools from disallowing Firdaus to preach to non-Muslim students regardless of the topic.
He asked Pakatan Harapan leaders to do more to address the issue, saying that those from DAP have been very silent on such matters of late.
"We feel like we have lost our voices of representation to uphold the right of non-Muslims since Harapan came into power.
"Many of those who were vocal before are holding ministerial posts now and seem to have been silenced on important matters such as these," he added.