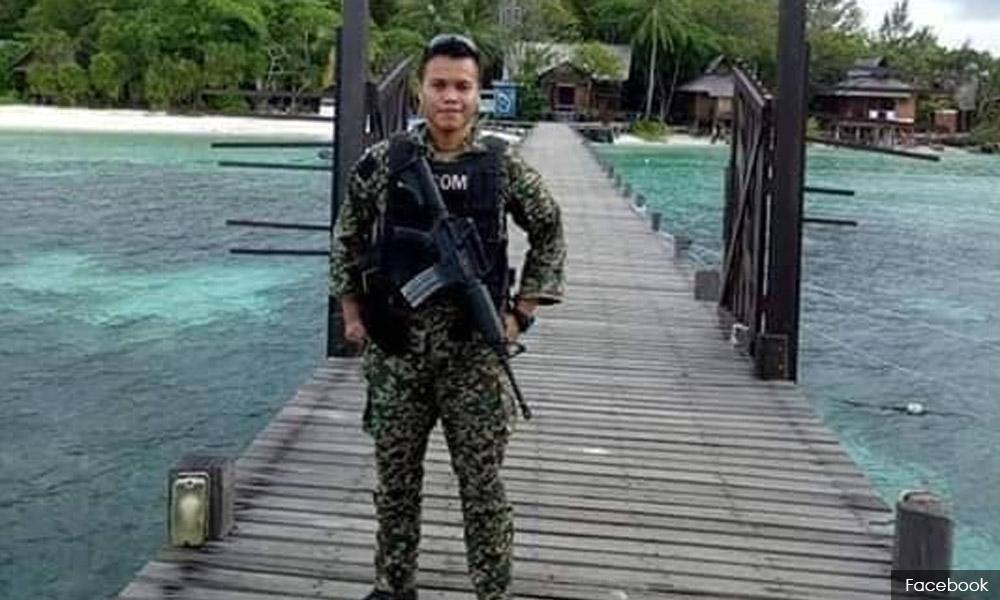 FRANCIS PAUL SIAH
COMMENT | Corporal David Edmund, 29, and Lance Corporal Moses Logers, 25, were discovered missing on July 19 while on duty on Pulau Perak.
Edmund and Logers were both attached to the Fourth Battalion of the Royal Ranger Regiment (4RRD) based at the Bukit Cowder Camp.
According to a report, the absence of the two Sarawakian soldiers was detected late evening on July 19 when the placement chief made a parade of night checks.
On July 29, Defence Minister Mohamad Sabu (photo) said efforts to find the members of the armed forces by the three military branches were halted on July 26, as no new leads were discovered.
That was the last official statement from the minister. Almost three weeks into the disappearance, there has been no further update from the Defence Ministry.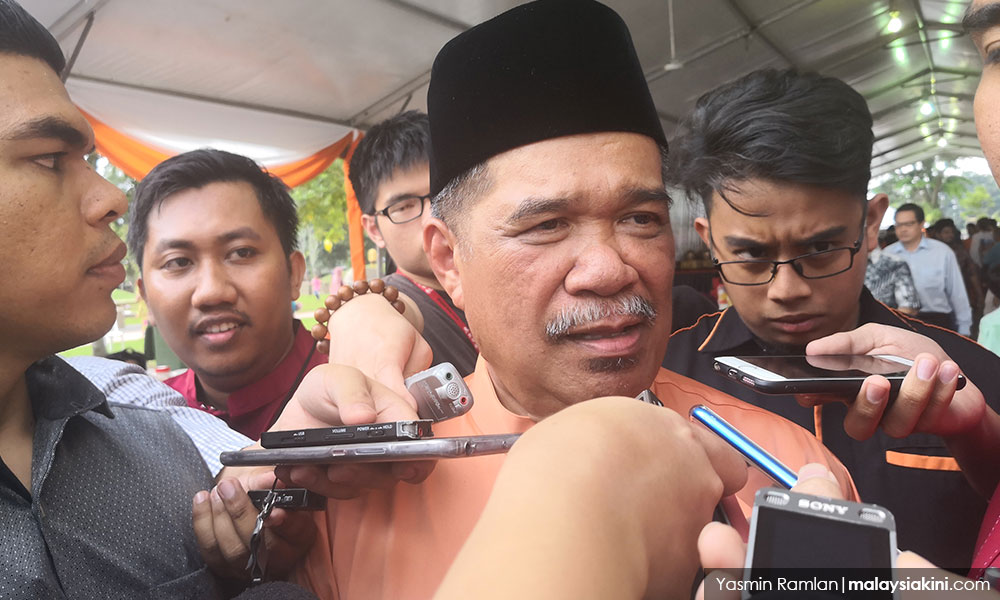 Understandably, family members of the missing duo are worried sick. Officially, search and rescue operations have stopped, which means no one is out there looking for Edmund and Logers.
It also means that it is not known whether they are dead or alive. There is no closure for the families yet.
My heart goes out to the brothers of the missing soldiers when they called a press conference in Kuching on Aug 5 to express their concerns and worries.
In fact, I was shocked to learn of what they had to go through with the army in their attempt to find their missing brothers. If their claims that they received no assistance from the Defence Ministry are verified, then it is disturbing.
According to Logers' brother Thony, the family went to the location between July 22 and July 29 at their own expense, hoping to meet his superiors and join the search.
They also wanted to see the situation for themselves, but their visit failed to lead anywhere as they were prevented from going to Pulau Perak.
Thony claimed that the army did not extend any help, whether financial or otherwise, during their trip.
"From day one until now, not only was there no help given to us, there is also no moral support. Nobody came to see us about our missing family members," he said.
If this is true, then the Defence Ministry has some explaining to do. Are the top brass of the army such heartless people that they wouldn't even offer moral support to family members of their soldiers who had gone missing while on duty?
I doubt it, because I know that our new defence minister has a heart of gold and his generals should do well to follow the minister's example.
I'm aware that it would be impossible for even a responsible and caring minister like Mohamad to look after each and every one of the 80,000 strong Malaysian defence forces.
I have questions for the Defence Ministry and I hope some answers would be forthcoming. I believe the family members would like to know too.
What was the operation on Pulau Perak about? A routine training exercise? An operation to flush out criminals or to prevent aliens from landing?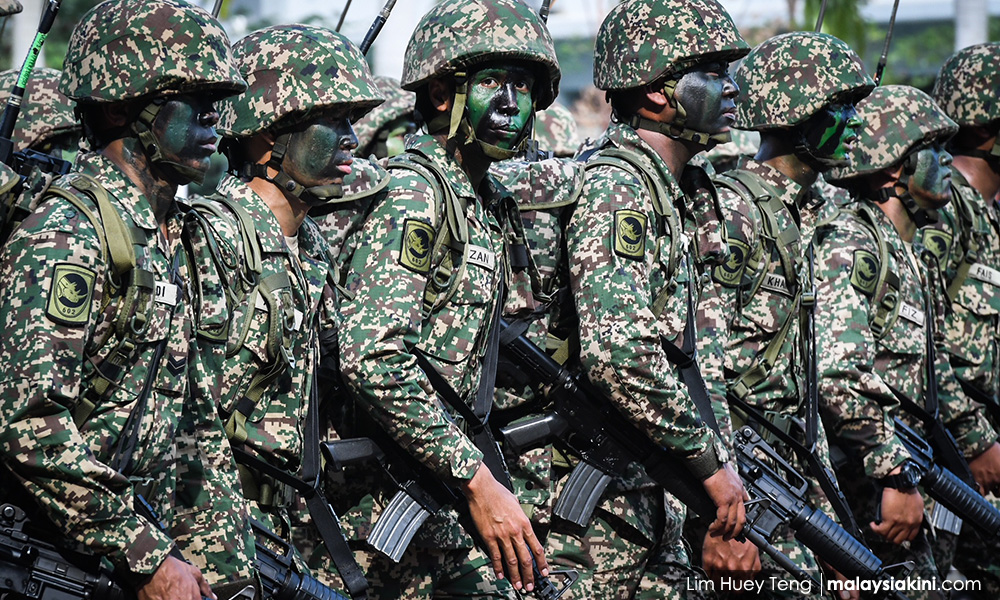 We are not at war, so who are the enemies the battalion was after? It's unbelievable that our soldiers could not handle peace-time enemies, whoever they might be. Surely, we can rule out Edmund and Logers as casualties of war.
What could possibly have happened to them? Could they have accidentally drowned? Were they lost in the jungle? It was a battalion out there on Pulau Perak. How was it possible that none of their mates knew what happened to the two Sarawakians in the same battalion?
When soldiers go on a mission, are they not supposed to be looking out for each other? What about the commanding officer of the battalion and his responsibilities?
Now for the worst-case scenario. Was foul play involved? A possible homicide? Anything could happen among a group of young soldiers on a deserted island.
Why do we have to come up with so many possibilities of what could have happened and so many theories of the case? All the above could possibly be untrue.
This is the trouble when the authorities are not saying anything. If we hear nothing from official sources, we tend to form our own opinions.
In this case, it is not fair to the families of Edmund and Logers when they do not even get some moral support, let alone regular updates from the Defence Ministry.
The families of the missing duo have lodged police reports, calling for investigations into their disappearance.
This is the right move, because the police have to step in if the army has exhausted all avenues to conclude the case. The police are better at detective work than soldiers, that's for sure.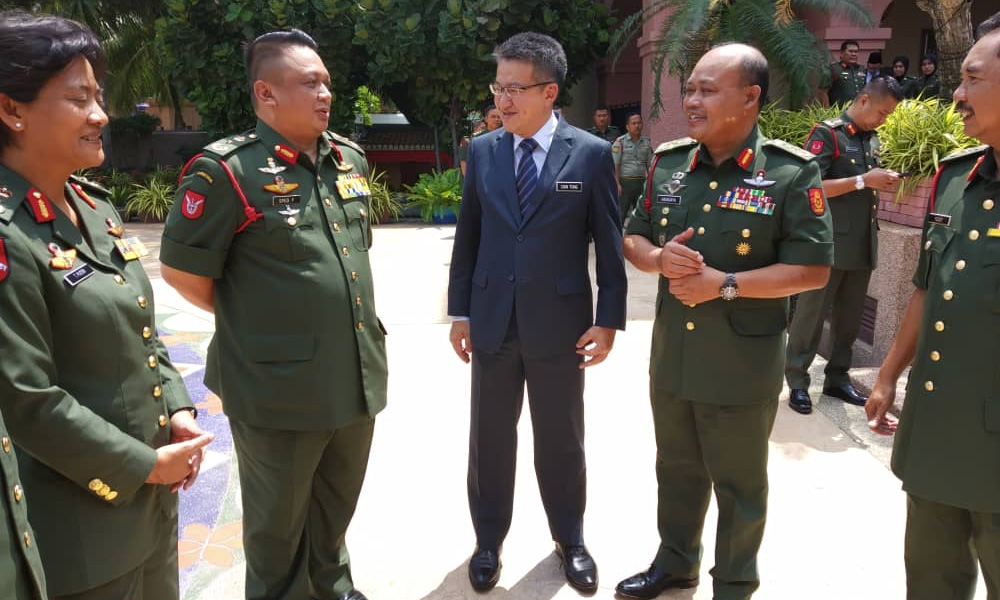 Yesterday, I sent a message to Deputy Defence Minister Liew Chin Tong (centre in photo), asking him whether he has any comments on the case. I was hoping for an update to help alleviate the worries of the families.
As Liew did not respond for 24 hours, I take that such a case was outside his jurisdiction or that he was trying to obtain an update on the incident himself.
Edmund's brother Morni declared at the press conference that "we want justice," hinting perhaps that something fishy could have happened to the missing soldiers.
No matter what it finally turns out to be, the families need closure after their long emotional rollercoaster ride, pining for their missing loved ones since July 19.
The Defence Ministry owes that to them.
-Malaysiakini
---
FRANCIS PAUL SIAH heads the Movement for Change, Sarawak (MoCS) and can be reached at sirsiah@gmail.com.
The views expressed here are those of the author/contributor and do not necessarily represent the views of Malaysiakini.