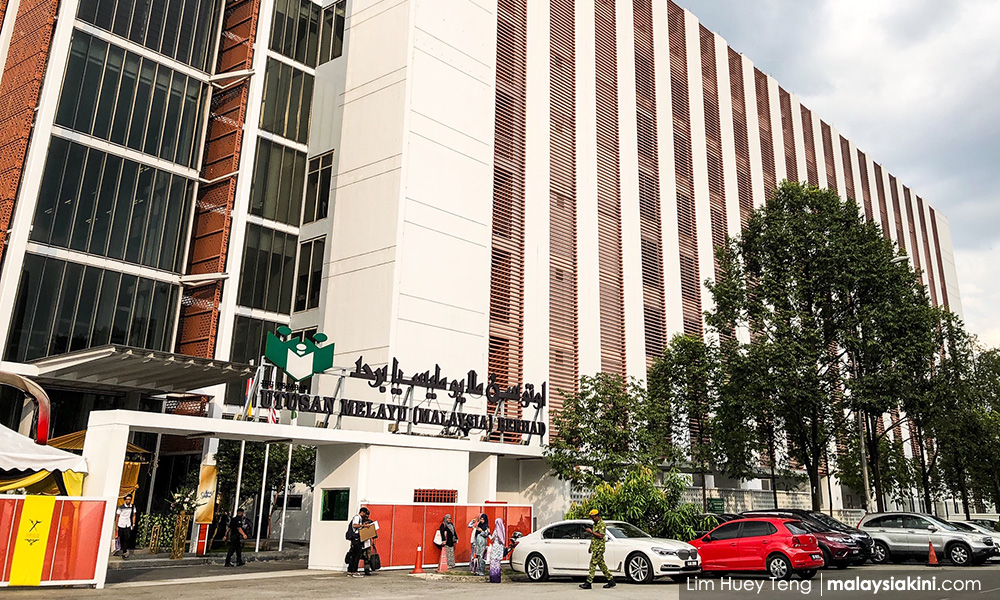 FRANCIS PAUL SIAH
COMMENT Last month, I received an email from a former media colleague who asked me whether a person sharing my surname, whom he got acquainted with recently, was related to me.
He told me he was in Papua New Guinea (PNG), something I wasn't aware of as we have not been in touch for some time.
After clearing his initial query, I asked when and why he moved to PNG. His reply: "Started work here on March 3, 2019. Cannot cari makan in Malaysia anymore. Need to do some work to keep my brains working. So, might as get a job and be paid well, instead of doing free work and services for politicians who don't keep their word."
I'm happy for my ex-colleague. He is still healthy, in his early sixties and a good writer. I'm not sure about the part of him working for politicians, but I do know him as a decent, well-meaning guy.Advertisement
Since he is still fit enough to work, but could not find gainful employment here, he is prepared to move anywhere. He is an adventurous person who had worked overseas in the past. I have to salute my friend as a journalist with the right aptitude.
Let me connect the dots of this little tale of my former colleague with recent developments in the journalistic fraternity in the country.
As a media man, the financial constraints faced by Utusan Malaysia and Bernama and the blow suffered by journalists as a result, saddens me. However, the news was not surprising as other media companies have also been downsizing in recent times.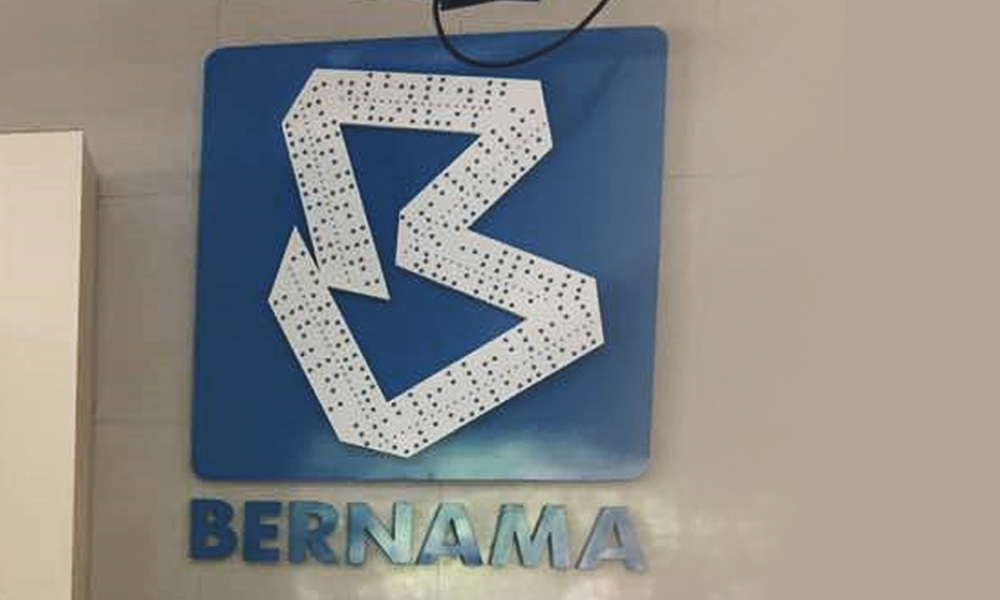 When fellow journalists run into problems related to job security and livelihood, we all feel for them as we rightly should.
I'm glad the National Union of Journalists (NUJ), a vocal and effective voice for journos, has always stood by their members. This time, however, the desperate plea for Utusan journalists came as a shocker to me. I did not realise the situation was that critical.
"Some of our members had to give their little children some syrup to replace milk as they could no longer afford (the latter) due to lack of money", NUJ secretary-general Chin Sung Chew claimed.
When toddlers are fed syrup instead of baby formula, then it's no longer a laughing matter. It's a very serious issue which warrants immediate attention. Parents may be able to go hungry for a day or two, but babies cannot.
It was reported that after repeated delays in the payment of their salaries affecting some 800 NUJ members, Utusan employees are set to picket on Aug 19.
According to the report, salaries for executive staff were also delayed for two months, with the last partial payment of RM2,000 being paid in June.
Two months in arrears. This makes me wonder whether journalists in Utusan are paid such low wages that they have zero savings to tide over two months. To the extent that their babies have to go without milk, never mind the housing and car loans.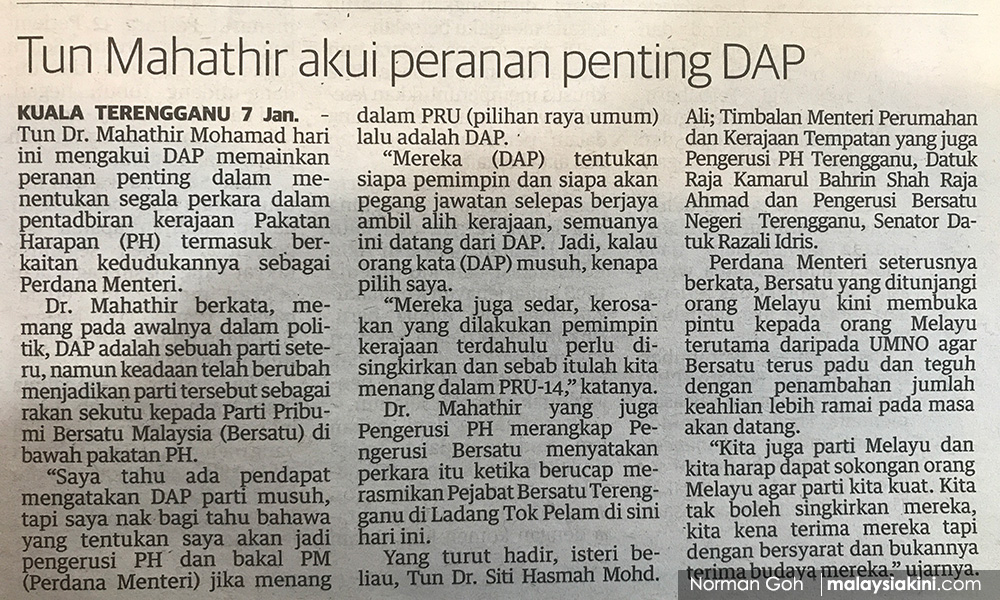 Utusan is not expected to ever return to its hey days, not with the current political climate and the bruising times faced by the print media.
The nation's foremost English daily, The Star, where I was attached 25 years ago, has also downsized, offering many of its staff voluntary separation scheme (VSS). The century-old popular afternoon daily, Malay Mail, has also shut down its print edition.
Do the Utusan journalists have an exit plan? Even a VSS payout will only last a period of time for journalists with large families.
Are they adventurous enough to wander overseas to work like my friend in PNG? Will there be able to find suitable jobs in the first place?
One important question comes to mind. Are the Utusan journalists proficient enough in English to land them suitable jobs elsewhere? I'm mindful that Utusan is a Malay language paper and their journalists must be very proficient in Bahasa Malaysia.
In a case like this where Malay journalists are unemployed, we must review our education system and seriously stress on the importance of English.
Future generations of Malay journalists have to be proficient in both Bahasa and English to ensure job security. A good command of English and sound journalistic skills will likely open more doors for jobs overseas. If cannot cari makan in Malaysia anymore, like my friend in PNG said, move elsewhere.
The case of Bernama, which is more complicated, caught many by surprise. That a government-owned news agency is facing financial constraints does not give a good impression of sound management of its finances.
Understandably, Finance Minister Lim Guan Eng was unhappy on hearing of Bernama's woes, describing the situation as a possible "mismanagement of funds" meant for staff salaries.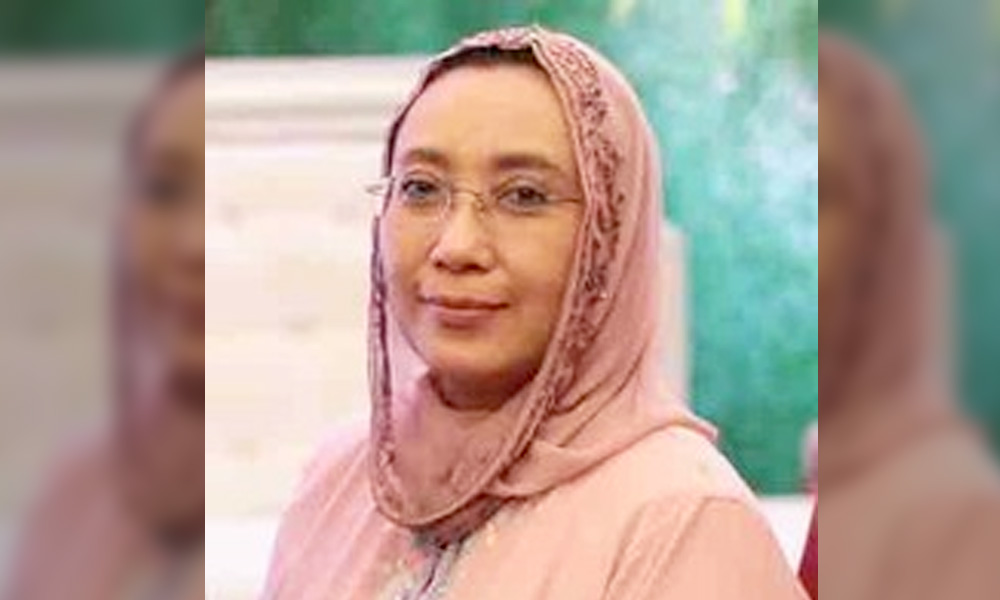 Bernama CEO Nurini Kassim (above) was reportedly summoned to Putrajaya to explain the agency's so-called "cash-strapped situation".
Malaysiakini had earlier quoted Bernama's Accounts and Finance senior manager Syarifah Zaini Syed Zain as making serious claims such as having yet to receive the grant from the Ministry of Finance, which resulted in the EPF contributions being used to pay for the July staff salaries.
As an editior, I was not a great fan of Bernama, as all media outlets get the same stories and photos. Editors will prefer to opt for exclusive reports from their own journalists.
The plus points are the newsfeed of official events covered by Bernama, and foreign trips of the prime minister and his cabinet members. It must also be noted that Bernama's subscription rates are more reasonable compared to packages offered by foreign wire services.
Thankfully, no children of Bernama journalists have to go hungry like those in Utusan because of the agency's financial woes.
Lim's statement that "Pakatan Harapan is not bankrupt, unlike a certain state government which cannot pay the salaries of their civil servants" is reassuring.
We can see that the Harapan government is a proud one with a proud finance minister who will not tolerate hearing of government employees not being paid their salaries.
That being the case, I believe Bernama's financial issues will be sorted out in no time.
---
FRANCIS PAUL SIAH heads the Movement for Change, Sarawak (MoCS) and can be reached at sirsiah@gmail.com
The views expressed here are those of the author/contributor and do not necessarily represent the views of Malaysiakini.