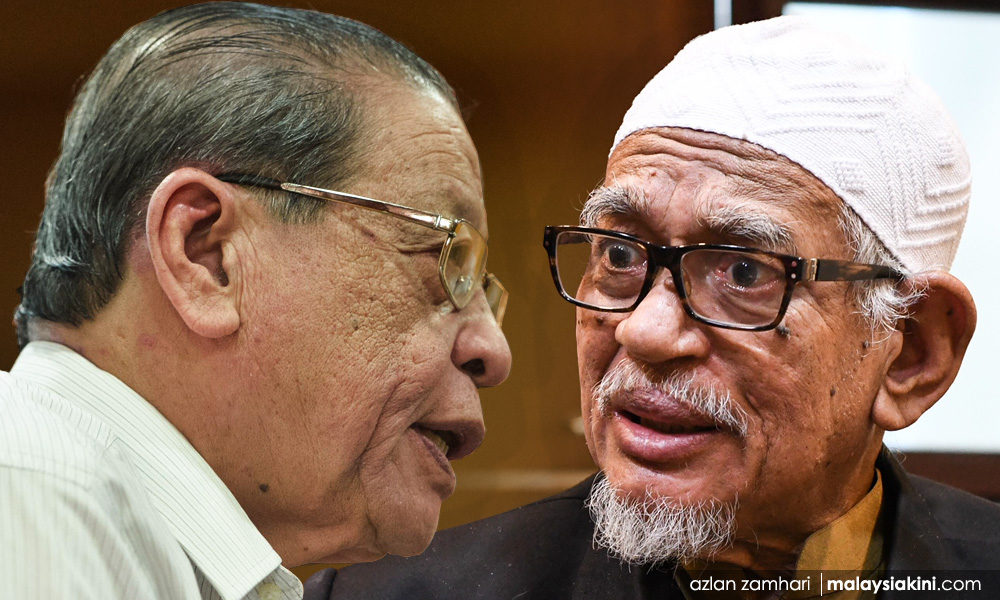 Lim Kit Siang has agreed with PAS' proposal for a White Paper to be tabled in Parliament on the Liberation Tigers of Tamil Eelam (LTTE) following the arrests of two DAP politicians accused of attempting to revive the defunct movement.
However, the DAP leader suggested that the White Paper covers the entire spectrum of the problem of terrorism in Malaysia.
In a statement this morning, the Iskandar Puteri MP zeroed in on the International Union of Muslim Scholars (IUMS).
"It has been reported that the four Gulf states, Saudi Arabia, Egypt, the United Arab Emirates and Bahrain, dubbed the 'anti-terror quarter' had added the IUMS on their terror lists.
"As the leader of a Malaysian opposition party is a vice-president of IUMS, this is also a matter which should be addressed by the White Paper on terrorism," he added.
Although Lim did not mention names, his remarks were obviously targeted at PAS president Abdul Hadi Awang.
Last November, Malaysiakini reported that Hadi did not defend his IUMS vice-president post.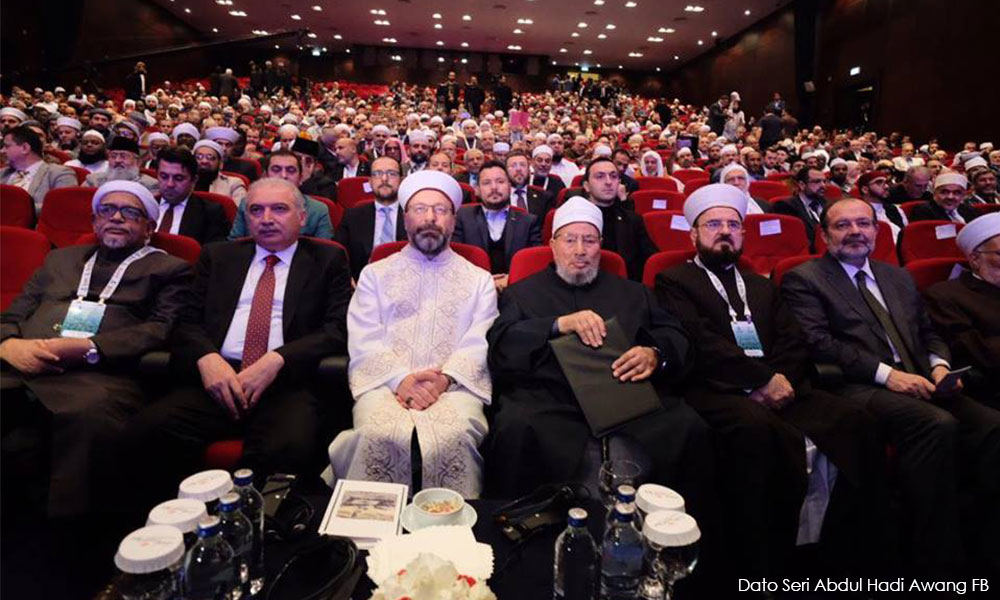 According to his political aide Syahir Sulaiman Abdul Hadi, the PAS president had made this clear before leaving for Istanbul to attend the IUMS conference.
In 2017, PAS had dismissed an Arab news report on Hadi's links with IUMS.
Deputy president Tuan Ibrahim Tuan Man had labelled the report as a ploy to make the PAS leader look like a terrorist.
He claimed the allegation arose just because Hadi is aligned with renowned Muslim scholar Dr Yusuf Al-Qardawi.
"The report is baseless and smells of a conspiracy. If that was the case, Hadi would have been arrested a long time ago," he had added.
Meanwhile, in 2016 IUMS chastised Hadi for attending a Sunni-Shia conference in Iran, with Yusuf saying it was unacceptable due to Iran's alleged involvement in the Syrian war.
The Qatar-based IUMS was formed in 2004 and is headed by Yusuf, who has also been named by the Saudis for links to terrorism.
The Gulf States has accused the IUMS and the International Islamic Council "Massaa" as terrorist organisations working to promote terrorism through the exploitation of Islamic discourse and its use as a cover to facilitate various terrorist activities.
Meanwhile, the two DAP assemblypersons arrested in connection with the LTTE are P Gunasekaran and G Saminathan.
The police have arrested a total of 12 individuals in a crackdown which began last week.