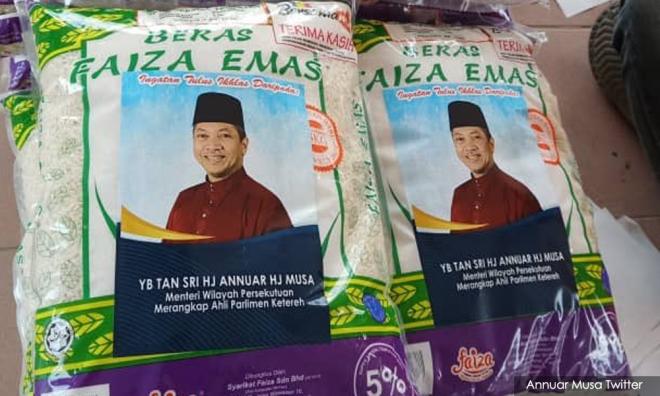 FRANCIS PAUL SIAH
COMMENT On March 30, I posted this message in a Facebook thread: "Let me implore all our politicians to cut their cheap publicity stunts by advertising their photos and names on Covid-19 relief items. Many ordinary folks and NGOs, in the thousands, are also helping those in need without resorting to publicising their noble deeds.
"My message goes out to all politicians, irrespective of their affiliation. These cheap stunts look stupid and sickening to the public and should be embarrassing to those who indulge in it. If you are not ashamed of yourself, we are ashamed for you."
This was in a thread of a FB friend who had earlier posted several photos of DAP members in Kuching distributing face masks at a health centre in the city.
One of the photos he posted was that of a mask with the name "YB Lim Guan Eng" on its wrapping.
Perhaps I was too quick and too harsh on the DAP people in Kuching, some of whom are my personal friends.
On the same day, I realised that other politicians and parties were also involved in such stunts, the objectives of which are obvious – ego-boosting and vote-fishing.
Indeed, politicians will make use of every opportunity, including challenging times for the nation and people, to promote themselves. Why? Because they are unable to keep their huge ego in check. It must be polished and boosted regularly. That's very important to them.
During this pandemic, the appropriate way to deliver the items is to place them at the door, notify the recipients at home and then leave. Do not engage in a photo-call; don't embarrass the less fortunate.
Another FB friend then posted a photo of a packet of vegetables with the "GPS" logo on it. So the ruling Sarawak coalition is also guilty of the same.
Soon, I learn that this has somewhat become a "national phenomenon".
Many lawmakers, including ministers, also got into the same act, unashamedly advertising themselves with their names and photos on the relief goods.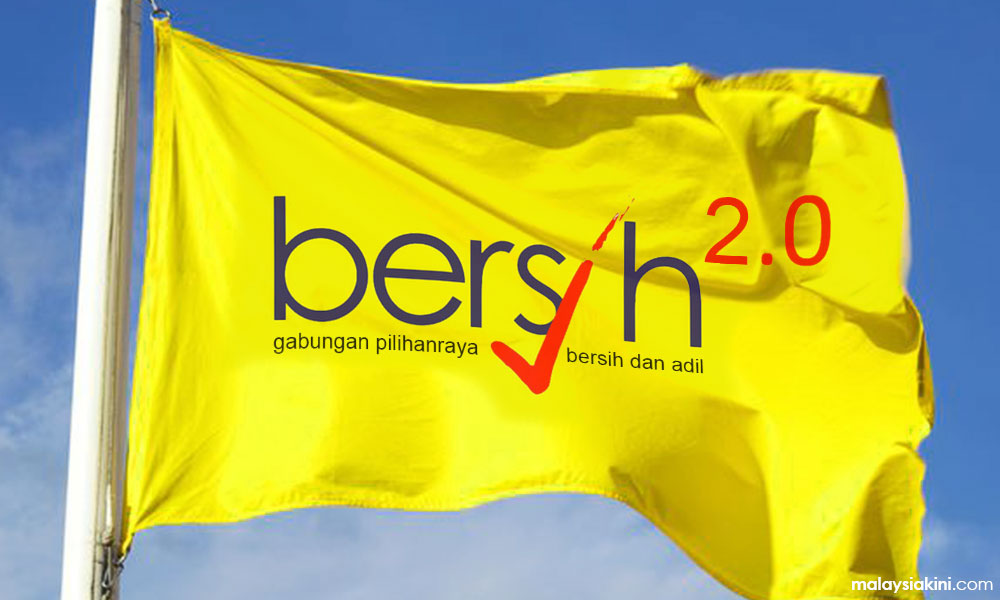 I'm glad that Bersih 2.0, after doing its homework and furnishing proofs of such unwarranted stunts of ministers and elected reps, came out strongly against them, telling them to put a stop to it.
Highlighting 19 different politicians who have either lent their faces or names to these care packages, the electoral reform group also called on all representatives involved to publicly declare the cost and source of such gifts.
Other politicians named by Bersih 2.0 include Chan Ming Kai (PKR), Fahmi Fadzil (PKR), Hannah Yeoh (DAP), Ikmal Hisham Abdul Aziz (PAS), Khalid Samad (Amanah), Lim Lip Eng (DAP), Najwan Halimi (PKR), Nga Kor Ming (DAP), Noraini Ahmad (Umno), Saifuddin Abdullah (PPBM), Summugam Rengasamy (PKR), Syed Saddiq Syed Abdul Rahman (PPBM), Veerapan Superamaniam (DAP) and Young Syefura Othman (DAP).
"If government funds are abused for politicians to seek gratification, it may warrant investigation by the Malaysian Anti-Corruption Commission (MACC) under Section 23 of the MACC Act," warned Bersih 2.0.
I say "well done" to Bersih 2.0. It was a fair warning and a timely reminder. However, would it fall on deaf ears?
Remember, politicians, when you were in the opposition?
Let me remind those politicians who had conveniently jumped onto the Bersih bandwagon in the past, when they were in the opposition, to do some serious soul-searching. Bersih's struggles and aspirations have not changed; only the politicians have.
Many Malaysians must surely be wishing too that ministers who know next to nothing about handling the pandemic or have a zero idea to contribute to alleviating the challenges to just stay home and keep their mouths shut, like the rest of us.
At last count, four ministers have become the national butts of jokes for their silly antics in public and their incoherent and stupid proposals.
These messages have been viralled in the social media:
"First, we have the minister for warm water."
"Then, we have the Doraemon minister who asked wives to wear make-up at home."
"We also have a minister who donned the PPE with the 'Menteri' sign on her helmet, in case you do not know her."
"Then, there is the FT minister who wants Ramadan bazaars to operate as normal. Oh dear, what else is coming?"
I will spare the ministers further shame and ridicule by leaving out their names, but we all know who they are.
If I were the prime minister, I would instruct them to shut their trap, stay home like good boys and girls and stop embarrassing themselves and the government.
The sooner Muhyiddin Yassin gets down to rein in some of his unfit ministers, the better.
– Malaysiakini

---
FRANCIS PAUL SIAH heads the Movement for Change, Sarawak (MoCS) and can be reached at sirsiah@gmail.com.
The views expressed here are those of the author/contributor and do not necessarily represent the views of Malaysiakini.