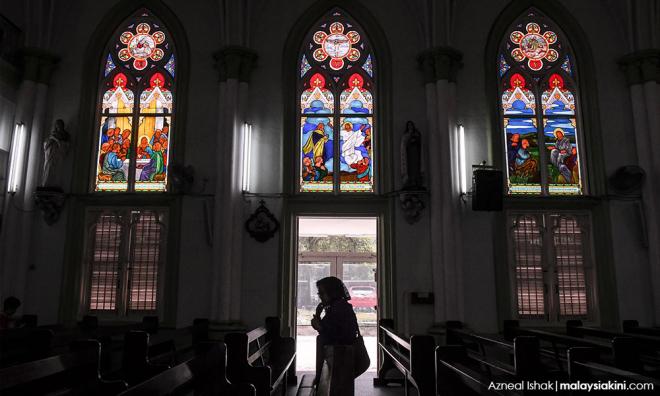 FRANCIS PAUL SIAH
COMMENT We are now in the Holy Week. The Holy Week, which is the culmination of the 40-day Lenten period, is the most solemn period for Christians who celebrate the sacred mysteries of Christ's passion, death and resurrection.
We are also living in strange, difficult and challenging times. The Covid-19 pandemic has taken a stranglehold on us all, turning our lives topsy-turvy.
The scariest part is that we are far from being out of the woods. The worst is yet to come, so we have been told.
Globally, Covid-19 has claimed the lives of more than 60,000 so far, with over a million people having been infected.
At home, we have 4119 positive cases with 65 deaths, as of April 8.
We have also been forewarned that this pandemic could possibly kill one million people, worldwide. Add in those in the Third World who could be victims of starvation and malnutrition as a result of the virus outbreak and the global economic meltdown – and the death toll is likely to mount.
For those of us who believe in God, this is the best time to take stock of our way of life and, more importantly, our faith and our relationship with the Heavenly One.
If we are still healthy and have been spared the agony and pain of losing loved ones to Covid-19, we should really count our blessings. We should stop complaining about boredom and inconveniences, just because we have been locked down in our homes.
Allow me to share with fellow Christians here my personal take on matters of our faith over this final lap of the Lenten Season.
Take this as a layman's "homily", if you will, over this first-ever and very extraordinary Covid-19 Holy Week.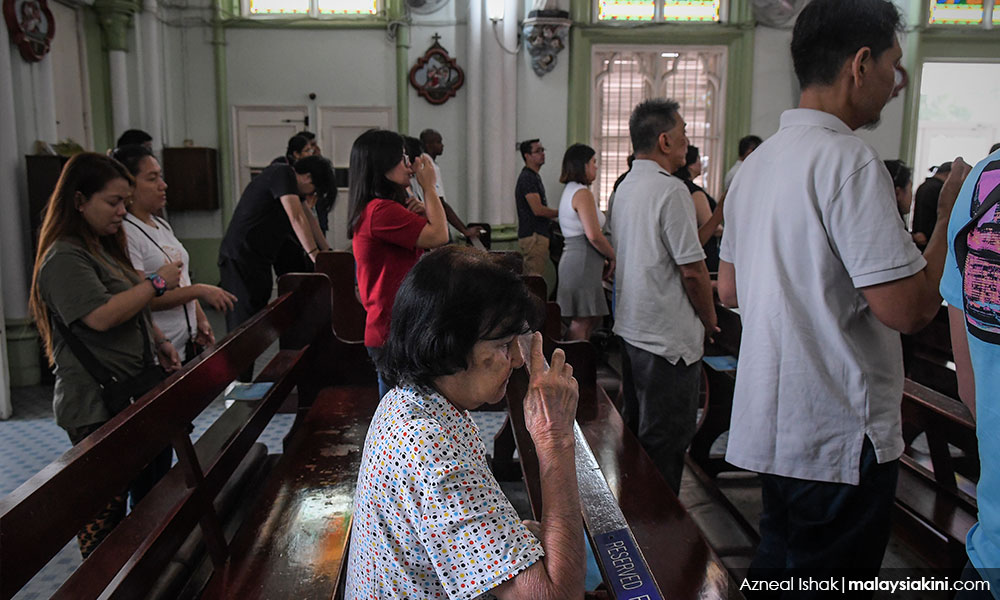 On Palm Sunday, a friend posted a video in one Catholic chat group of people in deep prayer on the streets (purportedly in Spain). Loud mournful cries, as in grief or suffering, and wails of pain could be heard as if no one could save them now, except God.
I have no intention to demean such a public display of pious souls deep in prayer but I think it is somewhat of an over-reaction.
I have to ask my fellow Christians whether they were praying in such a manner because a calamity has befallen mankind.
Would they pray in such a way in public too, giving thanks to God after say, they had gained a job promotion or to welcome their newborns into the world or after winning a lottery?
My view is that if we pray constantly and regularly, irrespective of what happens at certain times in our lives, there is no necessity for such a public display. (However, I will excuse those at St Peter's Square – that is the Mecca of Catholicism and seeing the Vicar of Christ is like meeting Christ himself.)
To me, praying is interceding with The Lord. We don't have to beg Him. I'm sure The Lord does not need us to beg Him for anything.
During this pandemic, He knows who to heal and who to let go. No persistent and prolonged begging on our part will change His mind.
No, such videos of Christians praying in the streets hardly impress me. Nor does it invoke any emotion in me. A simple, soothing Hallelujah Easter song does in some strange ways.
Another incident which I would like to share is that of a video of a gathering outside a local mosque. It was forwarded to me by a friend and below the video was this snide remark: "Cannot pray inside, but pray outside. How to stop Covid-19 like that!"
My immediate reaction is this: "One look at it will tell that it's an old video. Why? Today is not Friday. Apparently, some nasty people are trying to stir up religious animosity. That is very irresponsible!
"I doubt the authorities will allow such a gathering. Let us give our Muslim brethren some credit. Why are we, Christians, forwarding such videos? What is our motive, other than to cast the other in a bad light?"
My friend then took the trouble to check on the video. Indeed, it was a gathering at the mosque but that was held on March 15, three days before the MCO on March 18.
There we go. Some of us have a tendency to post negative images/videos of the other, innocently perhaps.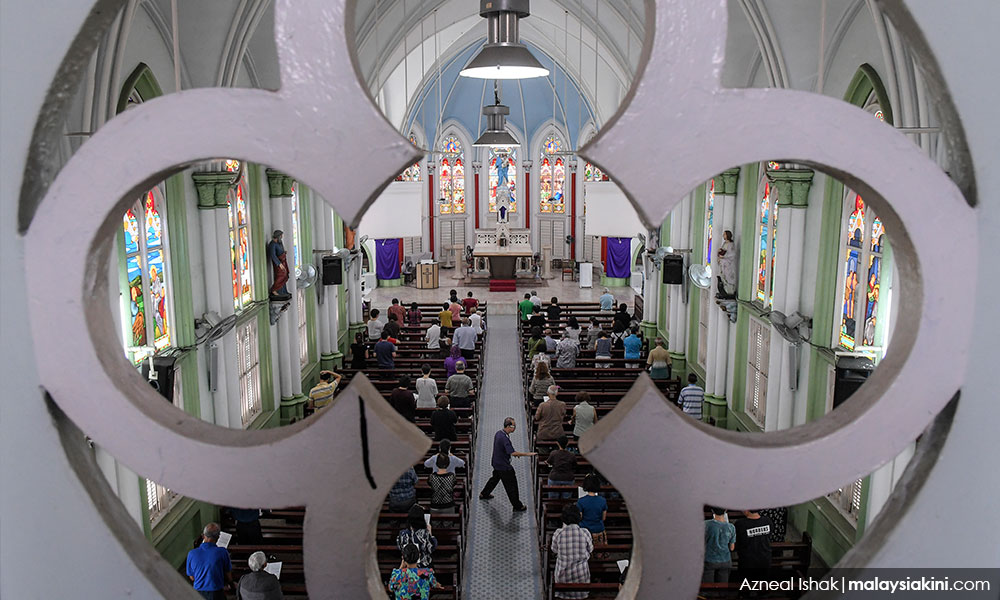 As Christians, we have to ask ourselves, what is the purpose/objective of doing that? Does it make us happy to cast aspersions on what has been perceived to be 'unholy' behaviour of those of another faith?
Does it make us more holy to proclaim to the whole wide world that the other is not holy? And especially so when the 'shreds of evidence' are actually unverified and later found to be false?
This might be construed as a rub-in on my fellow Christians, but I implore that it be taken as my sharing of our Christian faith for this Holy Week.
There is no perfect religion, including Christianity. There are no perfect men or women. Even our church leaders, including the Holy Father, Pope Francis, and the Archbishop of Canterbury, have conceded they are mere imperfect human mortals.
For believers, only God is perfect.
To fellow Christians, have a meaningful and solemn Good Friday and a glorious Easter.
To all out there, remember to stay safe and stay home. Peace.
-Malaysiakini
FRANCIS PAUL SIAH heads the Movement for Change, Sarawak (MoCS) and can be reached at sirsiah@gmail.com.
The views expressed here are those of the author/contributor and do not necessarily represent the views of Malaysiakini.