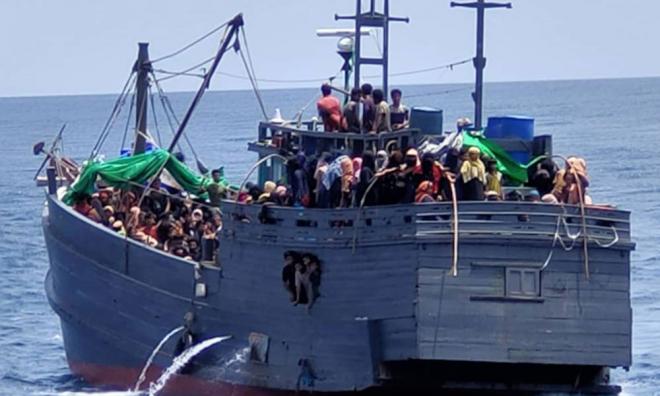 FRANCIS PAUL SIAH
COMMENT On the Rohingya issue, I have to give credit to my Chief Minister Abang Johari Openg. He had made the right call.
In 2017, when Malaysia started to accept Rohingya refugees, Abang Jo shut Sarawak's doors on them, declaring that the state would not provide temporary sojourn for Rohingya refugees fleeing Myanmar.
This came about after Sarawak Education and Science Minister Michael Manyin stated that he would oppose any attempts to bring the Rohingya refugees to Sarawak, especially into the Serian and Bau districts.
Manyin was commenting to a report that a certain number of Rohingya would be housed in his hometown of Serian.
He had declared then: "Sarawak will never welcome the Rohingya refugees to our shores".
That was three years ago.
Yesterday, I checked with a Sarawak minister (not Manyin) as to whether the "No Rohingyas in Sarawak" policy was still in place. I received a reply in the affirmative.
With what has been going on with the Rohingya community in Selayang over the past few days, am I glad that Sarawak is spared of such problems and distractions? Especially at this desperate and challenging time of the Covid-19 pandemic.
Sarawak has enough to deal with. We can certainly do with one less burden. On this, at least for once, I have to say that Abang Jo was perhaps ahead of his time. Refugees are an additional problem Sarawak can do without.
I am also glad to be able to verify that the chief minister's "No to Rohingya refugees" policy of 2017 is still in place today.
In an on-going Immigration Research on Sarawak undertaken by the Movement for Change, Sarawak (MoCS), the NGO which I head, we have also found no trace of Rohingyas in the state. At least, from Lundu to Saratok, so far. We don't expect to find them in the other districts we have yet to cover.
However, other foreigners, especially Pakistanis are in Sarawak. Although they are not refugees, their presence in such large numbers has been unnerving to a cross-section of Sarawakians. But that will be my query to the chief minister at another time.
The videos, audios and photos circulating through social media about the happenings in Selayang do paint a very negative picture of the Rohingya community. I hope it will not turn out to be a security threat that will become an additional burden we can do without at this time.
If guests in the country have the audacity to call a part of the city as their own territory and out of bounds to others, including citizens of the nation, then something is seriously wrong somewhere.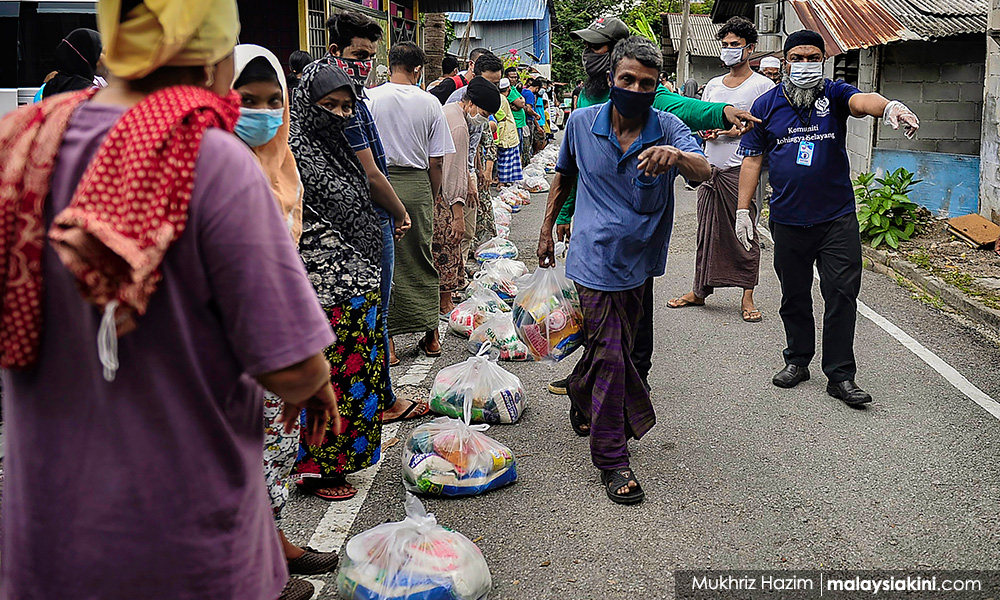 The Rohingya refugees must have forgotten that they are only in Malaysia on a temporary sojourn; we accepted them on humanitarian grounds under the auspices of UNHCR.
Refugees are directly under the care of UNHCR and the UN body is supposed to take care of their needs. I believe the government helps out too, out of compassion.
At the very least, housing is provided for them and many are allowed to work legally.
As of May 2018, there are some 157,580 refugees and asylum seekers registered with the UNHCR in Malaysia. Of the figure, 72,490 or 46 percent are Rohingya refugees.
Malaysia is not a signatory to the 1951 Refugees Convention or the 1967 Protocol. It lacks legal or administrative framework regulating the rights and status of refugees in Malaysia.
That Rohingya refugees have turned so gung-ho here has invoked fears among Malaysians that they could have been used as political pawns by certain quarters. I hope such concerns are unfounded because it is not right to "use" non-citizens for political purposes.
As a Sarawakian, I am glad there are no Rohingya refugees in Sarawak not because I lack compassion for my fellow human beings.
It is because our hands are full. The same is true for the whole nation. Everyone needs help and all at the same time. There is only as much as one could do to lend a helping hand.
Truth be told, Sarawak has many "refugees" at home too – the poor, hungry, sick and destitute. And they are right in the heart of Kuching, our capital city.
Here's a little example.
Two cousins of mine in Kuching are running a soup kitchen in MJC, Batu Kawa, six days a week from Monday to Saturday. They could only manage to distribute 40 packs a day.
It's sad to learn that when they started registering those who needed help, more than 100 turned up in a single day.
Then, my good cousins also help out regularly to repair the dilapidated slum dwellings of some poor families in Kuching, the latest one of which is at Kampung Kudei in Nanas Road West.
This is the home of a woman who has to undergo dialysis three times a week. She has two young kids at home.
My family members are publicity-shy and I do not have their permission to write about their deeds. So, no names will be mentioned.
Many generous Sarawakians are also helping out their neighbours who are in need. But there is as much as individuals and NGOs can do. We need the political will to attain maximum results.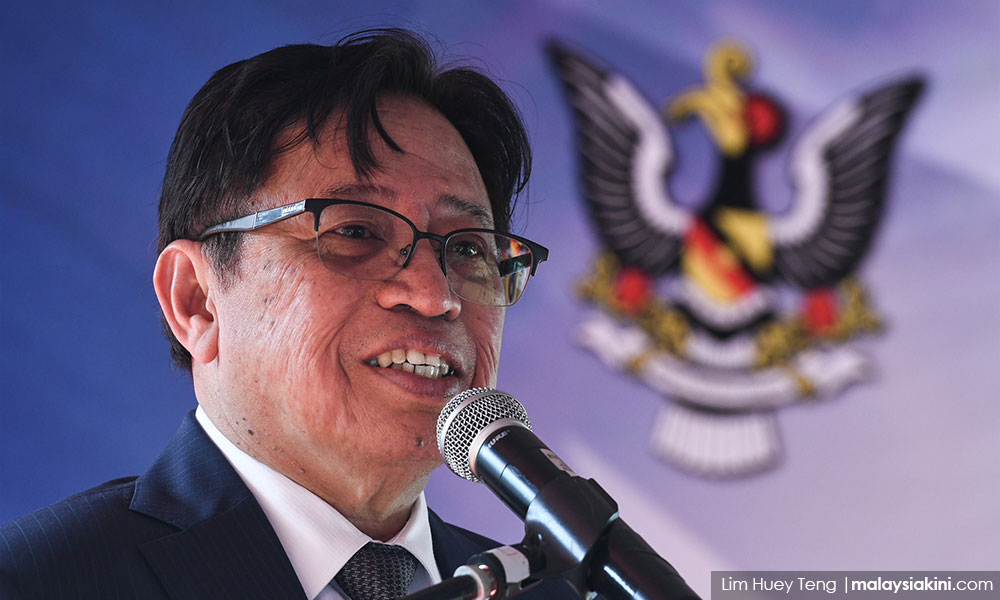 My point is that we have to do what we need to do for our fellow Sarawakians first. Surely, that is not out of line.
I agree with Senior Minister Ismail Sabri Yaakob when he said that Malaysia cannot take care of the needs of foreign workers in the country. They have to seek help from their respective embassies.
Yes, Ismail Sabri, let's take care of our home front first and yes, Abang Jo was right to give priority to Sarawakians and say "no" to Rohingya refugees.
Dear Abang Jo, please continue to keep all refugees out of Sarawak. We have enough "refugees" to take care of at home.
– Malaysiakini
---
FRANCIS PAUL SIAH heads the Movement for Change, Sarawak (MoCS) and can be reached at sirsiah@gmail.com.
The views expressed here are those of the author/contributor and do not necessarily represent the views of Malaysiakini.