FRANCIS PAUL SIAH
COMMENT About 10 days ago, I received an appeal for help from a foreign student via WhatsApp. He told me he was from a neighbouring country and has been studying in Malaysia for the past two years.
He said he was stranded in his apartment and was running out of cash and food, adding that he was surviving only on bread and water.
As my mobile number is listed in my NGO blog, it is easy to contact me. This is also the purpose as I am also involved in social and voluntary work.
I didn't think much of the student's request, as I thought it was one of those who needed food aid to tie them over the movement control order (MCO). I took note of the city he was in – Kota Kinabalu.
After I wrote about the scourges of urban poverty here, I have received several requests for assistance, either for cash contribution or food aid.
In most cases, I forward their requests to the elected representatives in their respective constituencies.
I am glad to report that all were quick to respond, including a Sarawak minister who got back to me within 30 minutes upon receiving my message. All of them have the noble intention to reach out to others in this desperate time of need. I salute them. Well done.
In the student's case, I told him that I could get a friend in Kota Kinabalu to send him some food immediately.
When I asked for his residential address, he declined to give it to me, giving the excuse that food delivery was prohibited in his apartment.
That was the first red flag. Why would a hungry student not welcome food being delivered to his home, and for free?
The second red flag was when he appealed for a cash donation to be banked into a Maybank account which he gave me. (This account is bona fide, a check with Maybank later revealed.)
And the so-called student finally gave himself away when an initial appeal for food turned into a cash request of quite an exorbitant amount. Anyone could smell a rat from afar by now. This was clearly a con job.
On May 1, I called the fraud department of Maybank to report the case.
This was a public tip-off about a possible scam job using a Maybank account.
The young man at the other end of the line told me that "we cannot do anything until you lodge a police report".
He explained it was the bank's SOP, even after I gave him the account number in question. I have the staff's first name. I also gave him my name and contact number.
I understand SOPs but in this case, why should I be the one having to do the leg work – lodge a police report and then go to the Maybank branch to inform the bank – for the second time – about the fraudulent use of an account with the bank.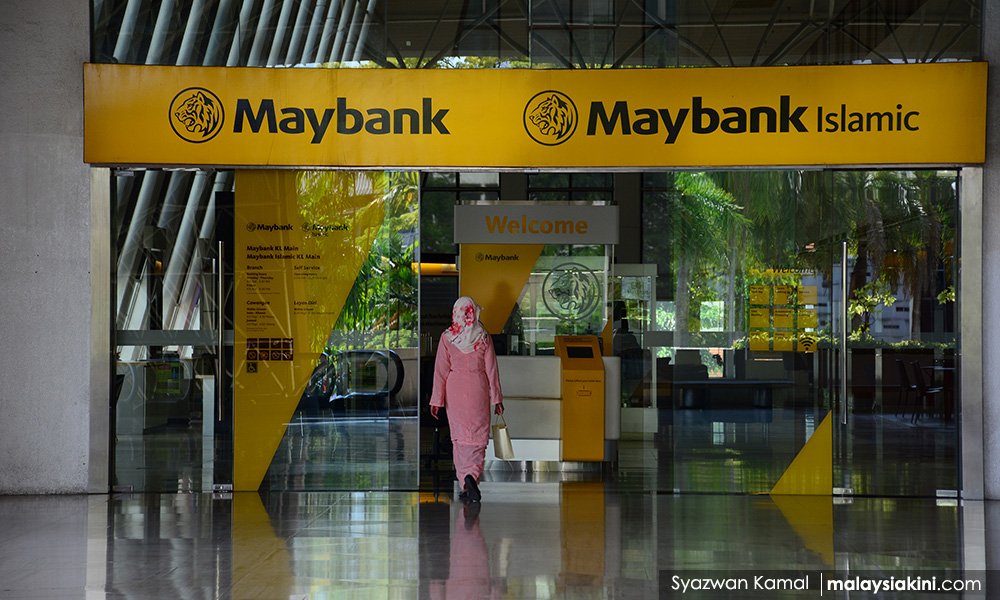 Over the past few days, I also had a bout of gastritis and was in no mood to run around.
But he insisted I have to lodge a police report first. Realising I was getting nowhere with the young staffer, I asked to speak to his supervisor or any of his seniors.
He called me back to tell me that the account indeed has been utilised to receive donations but repeated that "we cannot block the account until a police report has been lodged".
So, Maybank expects anyone tipping off the bank about possible scams involving the bank's accounts to run around for them?
I don't think that such SOPs of banks and financial institutions are helpful in solving the many fraud and scam jobs that we have been hearing of regularly.
The first thing I would expect them to do, upon receiving a bona fide tip-off, is to launch a probe immediately and to keep a close eye on the account transactions.
The bank should also notify the police so that the owner of the account could be located and duly investigated.
On May 3, I called the bank again to follow up on my tip-off 48 hours earlier.
This time, a young lady answered and she told me the same thing – lodge a police report first. I also have her first name.
At my age, I try to be patient with young people, hoping to tell them to take more initiatives in their work other than to blindly follow SOPs.
I attempted this posture with her: Assuming I witness a robbery in a Maybank branch and I call you. Would you tell me to lodge a police report first about the robbery before you could take action? Would you not spring into action immediately?
The message I was trying to covey was the same as two days earlier. If the bank just sits on my tip-off, the account in question could have been used to scam more gullible, innocent, kind-hearted souls over the past 48 hours.
Then, I enquired whether there was a record of my report on May 1 and her reply was that she did not know but have to check with her colleague who spoke to me on May 1. Clearly, my tip-off was not in the fraud department's system.
I have no intention to complain about these two young staff of Maybank. They are only doing their job and I do realise that entertaining a persistent person like me, bombarding them with multiple questions, is not easy.
My questions are for the management of banks and financial institutions.
Are they interested at all in receiving tip-offs from the public about possible scams and fraud cases? If not, just let us know.
Do not make things difficult for us and put us off with outdated SOPs. We are only trying to help nab conmen and scammers and bring them to justice.
Is the bank's nonchalant and indifferent attitude one of the reasons why Malaysians have been easily scammed of more than RM5 million on the sale of face masks over this MCO period?
I would think so. Add in the many gullible Malaysians and being a conman could well be quite a lucrative profession in this country.
By the way, this is the Maybank's number at its Kuala Lumpur headquarters that I've called – 03-58914744.
If the bank needs further clarification from me, your two staffers have my contact number.
I hope the bank will respond.
– Malaysiakini
---
FRANCIS PAUL SIAH heads the Movement for Change, Sarawak (MoCS) and can be reached at sirsiah@gmail.com.
The views expressed here are those of the author/contributor and do not necessarily represent the views of Malaysiakini.