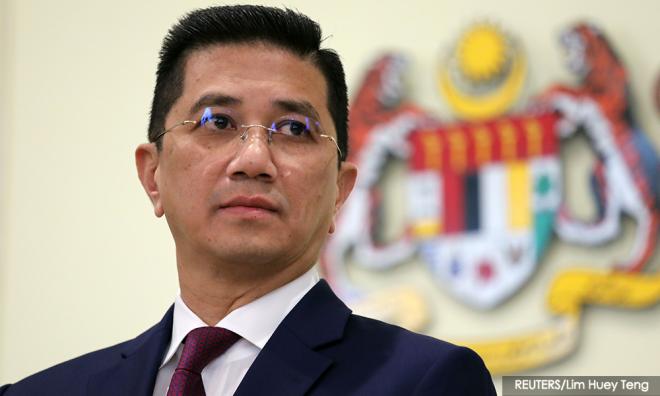 FRANCIS PAUL SIAH
COMMENT Has Azmin Ali been unfairly vilified by the media? His acolytes and supporters would think so. But the majority of Malaysians know better.
No, I don't think the media has crucified him. Even if some journalists loathe the sight of Azmin, for whatever reason, they do not have to write or say anything negative about the senior minister.
His fellow politicians are already doing the talking, and in my opinion, were right to size up Azmin, pitting him as the most untrustworthy and dishonorable politician in the country today.
Anwar Ibrahim called him "arrogant". Penang Chief Minister Chow Kon Yeow called him "lazy".
On May 4, Umno leaders Khaled Nordin and Abdul Rahman Dahlan ticked off Azmin over his failure to discuss with states before deciding to restart the economy through the conditional movement control order (MCO).
They claimed this was something "embarrassing" as it portrayed a weakness in leadership.
That is indirectly calling Azmin "weak".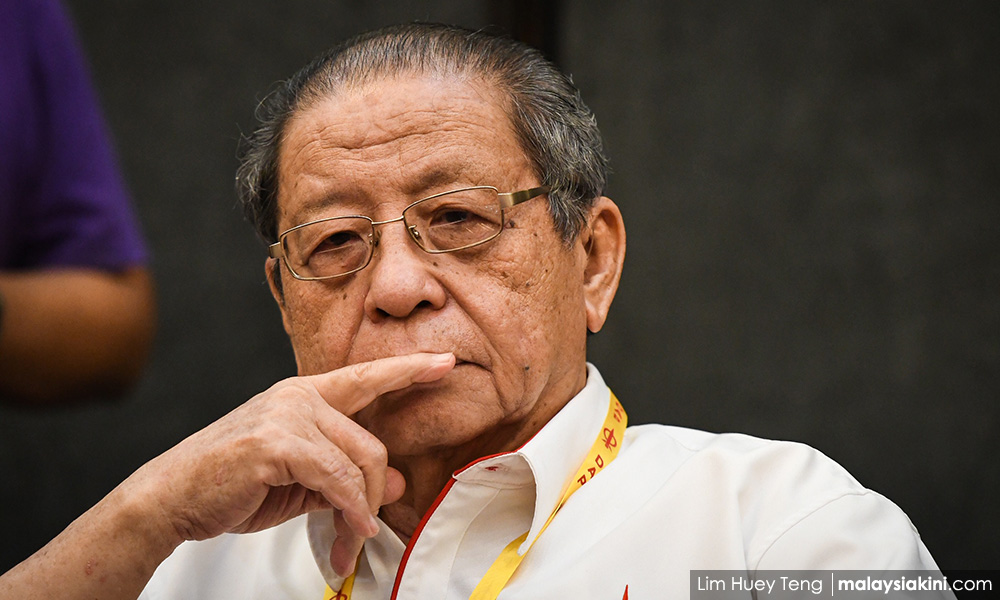 Then, DAP veteran Lim Kit Siang described Azmin's explanation that his warning to the states to abide by the federal ruling on the CMCO as a reminder and not a threat as "pathetic".
I understand that as Lim calling the senior minister "pathetic".
The DAP supremo is correct. I also think that Azmin is a miserably inadequate minister. A lousy administrator but undoubtedly, one who excels in politics, politicking in particular.
So, we have now heard four negative connotations of Azmin – arrogant, lazy, weak and pathetic.
These senior politicians have aptly and rightly told Azmin off on behalf of many who now seriously doubt the minister's integrity and credibility as a national leader.
A lazy, weak and pathetic man, let alone an ambitious politician who does not hide his desire to hold the highest office of the land, has no business being arrogant.
Humility in politics is often seen as a sign of weakness but our politicians, by and large, have never learnt to defuse political arrogance.
Azmin falls in that category.
Being politically ambitious is not necessarily a negative trait. But once the politically intoxicated indulges in betrayal, backstabbing and conniving with the enemy, that is cheap, unscrupulous and despicable treachery.
Azmin falls in that category as well.
To those watching Azmin's moves closely throughout his political career, he has been seen to be most adept at getting what he wants for his personal benefit at all costs.
That Azmin was the prime mover in the Sheraton putsch in February was no surprise. This man would even betray the people's GE14 mandate as long as his political ambition is on track.
Remember the Kajang Move in 2014. Azmin had no qualms about betraying his own party president then, Dr Wan Azizah Wan Ismail, in order to be the Selangor menteri besar.
Suddenly, we also witnessed the involvement of royalty in Selangor politics with a decree forbidding a woman to be MB.
It's strange how royalty works here. Wan Azizah could not be the menteri besar of a state but she could be the prime minister of the country as the premiership was first offered to her by the Yang di-Pertuan Agong (then Sultan Muhammad V of Kelantan) on May 9, 2018 after Pakatan Harapan's historic victory.
I will not dwell on the sensitive royalty subject here but Malaysians are the best judge on this matter.
In my article on Sept 4 last year, I had cautioned Anwar that "I find his (Anwar's) tolerance level of Azmin, Zuraida Kamaruddin and their camp both incredible and disappointing.
"Incredible because the party president is giving too much leeway despite the zero efforts to reconcile by the other side.
"Disappointing because Anwar is wasting too much time pandering to the dictates of his deputy's group".
With the Azmin gang now out of the equation, PKR should set its sights on strengthening the party and be prepared to face more tumultuous challenges ahead.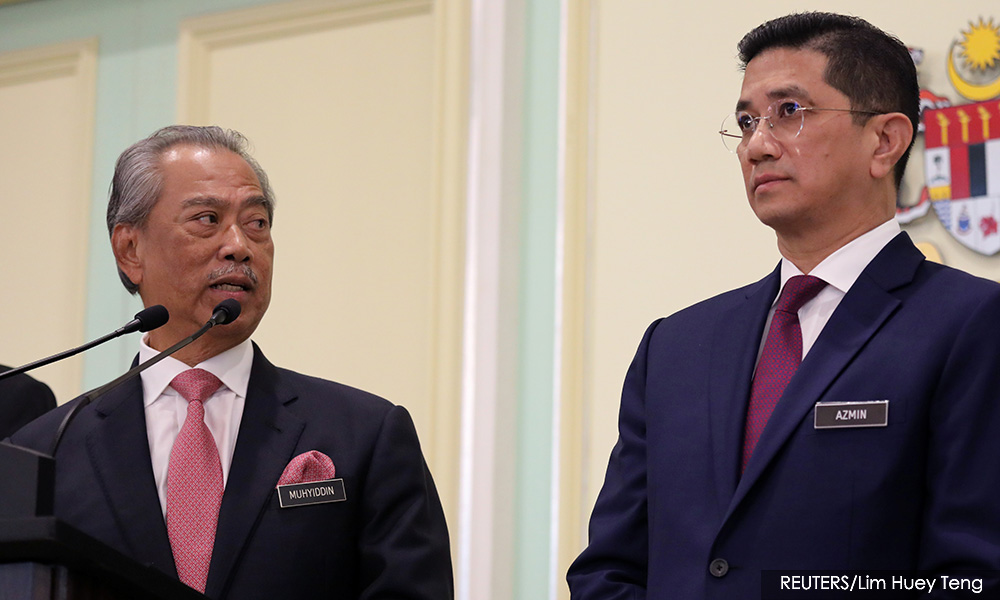 I don't think Azmin will have it easy from now on. That he was quick to assume he is the second-in-command to Prime Minister Muhyiddin Yassin has already ruffled feathers with his uneasy partner, Umno, in Perikatan Nasional.
Umno people were actually shocked that Azmin has quietly moved into the deputy prime minister's official residence and has occupied the DPM's office.
Officially, Muhyiddin has not chosen a deputy but appointed four cabinet members as senior ministers. The PM has also declared that the four are of equal rank.
Azmin's impatience to be prime minister was clearly manifested by his careless action to occupy the DPM's residence and office which were not due to him.
If Azmin continues with his well-documented penchant for the good life with expensive family holidays and lavish weddings for his children, he will be hammering another nail into his political casket.
Already, people are talking that the man is now fighting for his own "reformasi", not the reformasi movement initiated by Anwar in 1998.
And who could forget the gay sex video Azmin was alleged to be involved in. Whatever the official take might be, I think I believe that Haziq Abdul Aziz knew who his partner was that fateful night in the Sandakan hotel.
Haziq knows. You know, I know. Anwar knows. Umno's Lokman Adam also knows. Only Azmin does not know. Or pretend not to know. Talk about lying through one's teeth!
Seriously, if I were still in active politics today, I would not touch Azmin with a 10-foot pole. I wouldn't want to be involved with him in any way. You will never see it coming – that dagger behind your back.
Finally, let me share my greatest fear of all on this man with fellow Malaysians: If Azmin Ali is prime minister, it's game over for Malaysia!
FRANCIS PAUL SIAH heads the Movement for Change, Sarawak (MoCS) and can be reached at sirsiah@gmail.com.