By Francis Paul Siah
COMMENT | Lim Kit Siang and Lim Guan Eng were detained for two years, Kua Kia Soong for 445 days, and Chandra Muzaffar for 57 days.
Me, I have never spent a single night in a lock-up, so how on earth would I be able to comprehend or feel the pain and suffering the Operasi Lalang detainees went through? No, I possibly cannot.
But like many, I also feel for the 106 detainees and their families for the agonising ordeal they went through during the 1987 Ops Lalang, described as the most brutal assault on Malaysian civil society.
The least I should do is to sincerely empathise with them. Yes, I am truly sorry for their pain and suffering, even though I am not responsible for it.
Ask anyone who has been imprisoned for whatever reason and they will surely point to the long hours of torture, both physical and mental, as the most nightmarish part of prison life.
"Going without food or water for hours is not so bad; that's still tolerable. But the continuous rounds of beatings and torture, particularly those intended to break you down mentally, is something else. That will deprive you of sleep and when you cannot sleep for two or three days, you will feel like a walking zombie. That is the time when you feel that life is not worth living anymore," a former prisoner, a fellow Sarawakian, once related to me.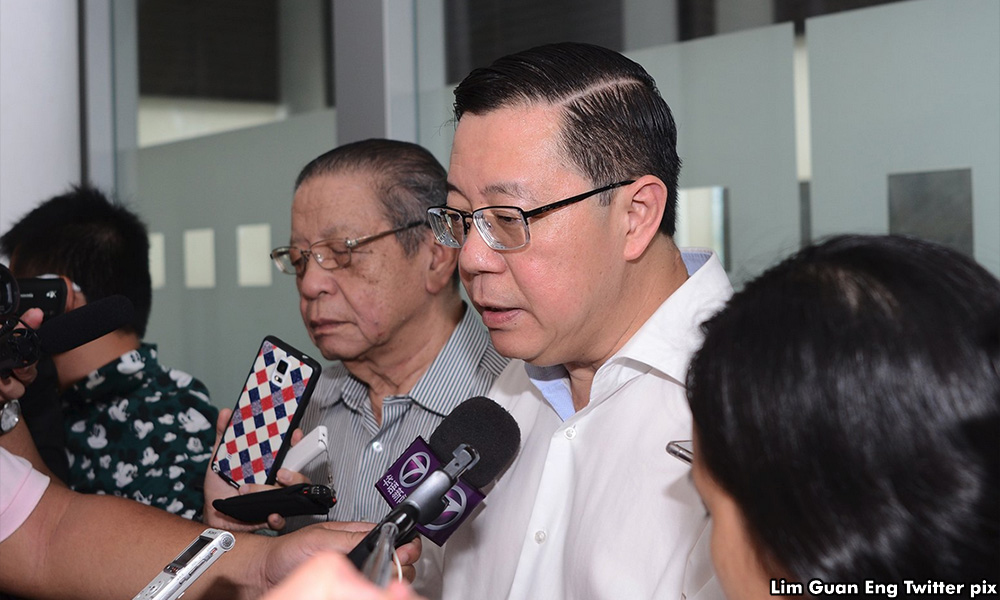 But my new found friend was not detained under the Internal Security Act (ISA). He went in for a criminal offence more than 40 years ago. He was barely out of his teens when he was involved in a robbery which went horribly wrong and was eventually found guilty of being an accomplice in a murder case. He served time for eight years – much longer than any of the 106 Ops Lalang detainees.
The horror stories told by some of the ISA detainees were somewhat similar. When you are in prison, the offence, whether criminal or otherwise, becomes immaterial. You lose your freedom totally. Your life changes completely, with twists and turns never experienced before. Your loved ones have to go through similar anguish and agony.
Just as I sympathise with the detainees, I also comforted my friend after hearing his story, telling him, "I am sorry for your pain". And yes, even when I did not cause it and had nothing to do with it.
I am relating this true story of my Sarawak friend as a comparison between a criminal who served time because he deserved it and those detained without trial, whether deservedly or not.
In the eyes of the law, both committed an offence. Period!
We can argue and debate like no tomorrow about the injustices of the now-abolished ISA and other preventive laws. But then again, we are all aware that there is no perfect man-made law. Even our Federal Constitution has its flaws.
Should Mahathir apologise?
A current top media topic is whether Dr Mahathir Mohamad, prime minister in 1987, should be held solely responsible for Ops Lalang and should he apologise for it.
Many have given their views, including eminent academicians and well-known political figures.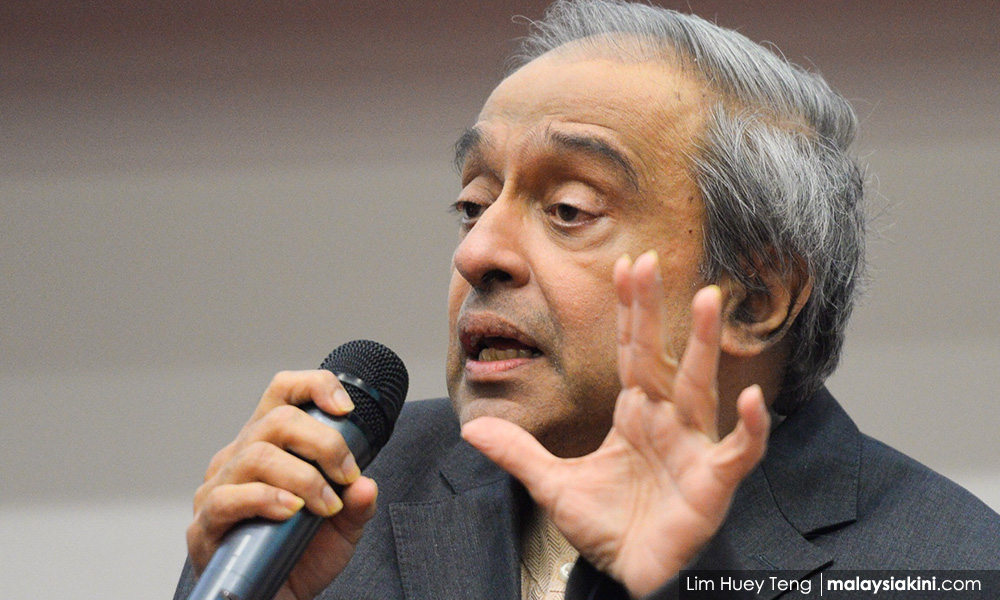 Of the four detainees quoted by Malaysiakini in its many Ops Lalang reports, Lim Kit Siang and his son Guan Eng made no mention of Mahathir. Chandra Muzaffar (photo) opined that an apology from Mahathir would serve no purpose while Kua insisted that a Mahathir apology would be in order.
The demand for an apology from the former prime minister first came from a group of 77 non-governmental organisations. The Movement for Change Sarawak (MoCS), the NGO which I head, is an endorsee of that statement which demanded an apology from Mahathir.
When I received an invitation from the Teoh Beng Hock (TBH) Trust for Democracy on Oct 25 for MoCS to endorse the statement, I initially felt uncomfortable about the apology demand. The other two points in the joint statement were okay.
I then sent the statement to my group for their input. One response reflected the general sentiments within MoCS:
"Timing for the apology is wrong. To the public, this is negating current sentiment, creating confusion for Mahathir.
"What do we want today? 1) Use Mahathir, 2) Shame Mahathir, 3) Imprison Mahathir. Which will help with the objectives for a better Malaysia?"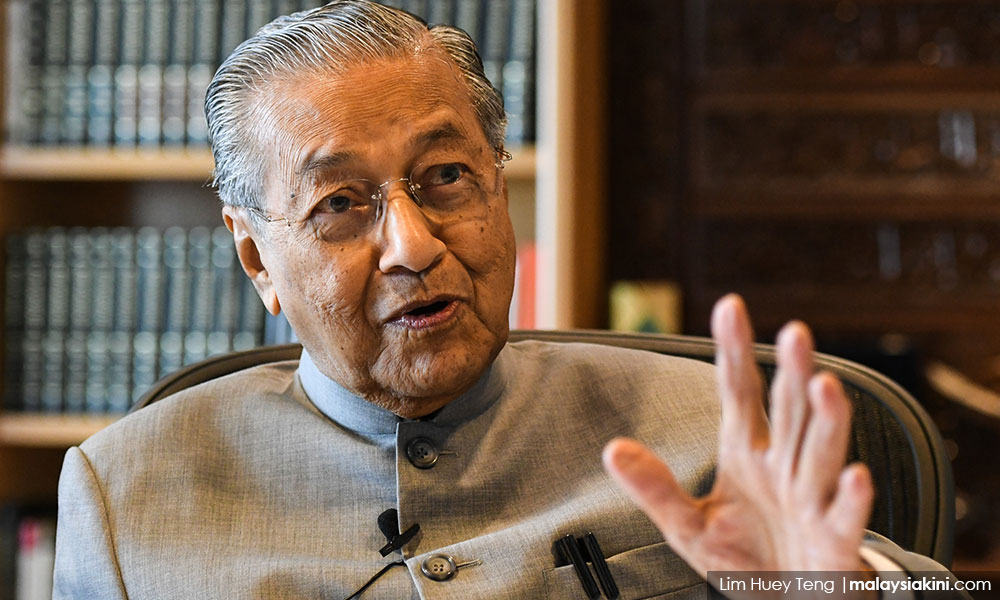 In my final communication with my group on the subject, I wrote, "Dr Mahathir has already explained Ops Lalang and sounded apologetic over it. Perhaps that suffices."
In any event, I agree to endorse the statement because I place solidarity among NGOs in Malaysia on a high priority. I also understand that not all NGOs can agree all the time on how to handle certain issues but it is important to come up with a unified stand on as many fronts as possible. Bersih is a shining example of one united effort among Malaysian NGOs. That is undisputable!
Despite my initial discomfort, I also agreed to endorse the statement because asking a man to say "sorry" is not such a big deal, is it? A former prime minister is also a man.
However, for a man of Mahathir's stature, especially now that he is the chairperson of Pakatan Harapan, there are implications to consider. I believe he is weighing several options now.
Well, Mahathir, here is one option you may wish to consider.
If you do meet the Ops Lalang detainees, perhaps you could just tell them "I'm sorry for your pain and suffering" as an expression of sympathy for their anguish and suffering under detention.
Humans have feelings and feelings make us "people". I am sure they would be able to feel that you feel for them.
If I were an Ops Lalang detainee and if you, dear Mahathir, could just whisper that into my ear, that is enough to close the Ops Lalang chapter for me forever.
Somehow, I feel that the others, including Kua, will be contented too.
---
FRANCIS PAUL SIAH heads the Movement for Change Sarawak (MoCS) and can be reached at sirsiah@gmail.com
The views expressed here are those of the author/contributor and do not necessarily represent the views of Malaysiakini.
Read more at https://www.malaysiakini.com/columns/400121#fPJDOB6JicjL5Yt7.99
Read more at https://www.malaysiakini.com/columns/400121#fPJDOB6JicjL5Yt7.99