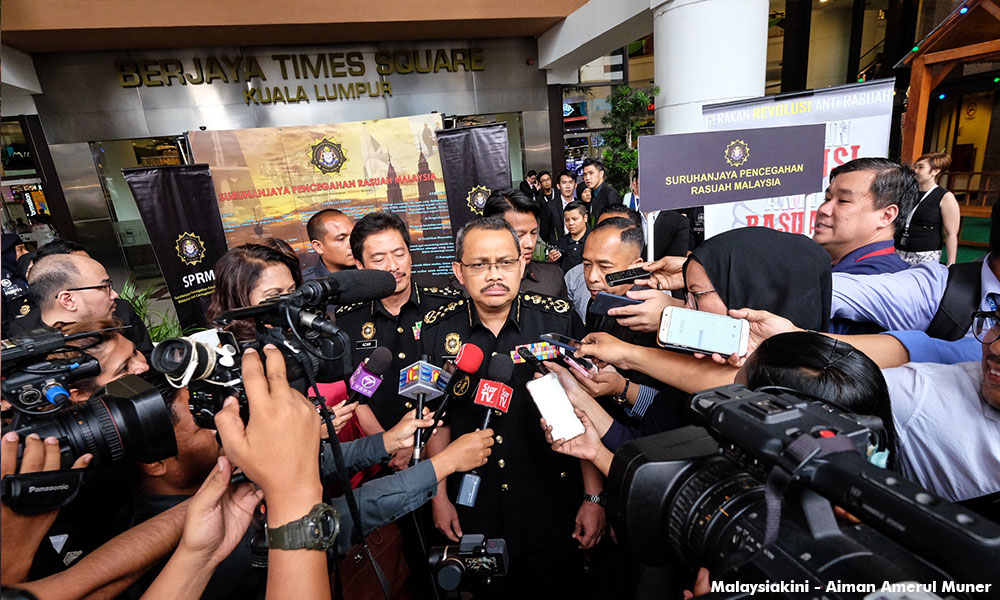 YOURSAY | 'The MACC chief, like Caesar's wife, must be above suspicion.'
MACC chief says will not bow to dirty attacks amid extramarital affair claim
Kim Quek: MACC chief Dzulkifli Ahmad is obviously aping his political master who seems to have got away scot-free (so far) despite having been allegedly incriminated in the world's largest theft of public funds.
Dzulkifli's virtual admission to committing the offence through this statement, coupled with the woman having owned up to the extramarital affair, have left law enforcers with no alternative but to arrest him for breach of Section 498 of the Penal Code for "enticing or taking away" a married woman.
So, inspector-general of police (IGP) Mohamad Fuzi Harun, what are you waiting for? The heavy burden of upholding the rule of law now rests heavily on your shoulders, for a further relapse in nabbing the nation's chief graft-buster after the world-renowned failure to bring the prime minister to book on the 1MDB scandal, will precipitate the collapse of public morals and deal a fatal blow to the rule of law in the country.
Vijay47: Dzulkifli, had you been an ordinary man-in-the-street, people may have chosen to view this as one of those mortal indiscretions that occasionally occur, ribbed you a bit about, and moved on. But that is not happening. On the contrary, everybody including me has taken out long knives to take a stab at you.
Your bigger crime is your arrogance where your stand is not of contrition but some mumbo-jumbo about combatting corruption. In your haughtiness, you seem to believe that denial of the allegation is not necessary since you are of a privileged class. Privileged, certainly, but class? Not at all.
That arrogance is also reflected in your pious defence that an attack on you is an attack on MACC. Who do you think you are, Augustus Caesar? Continue reading →