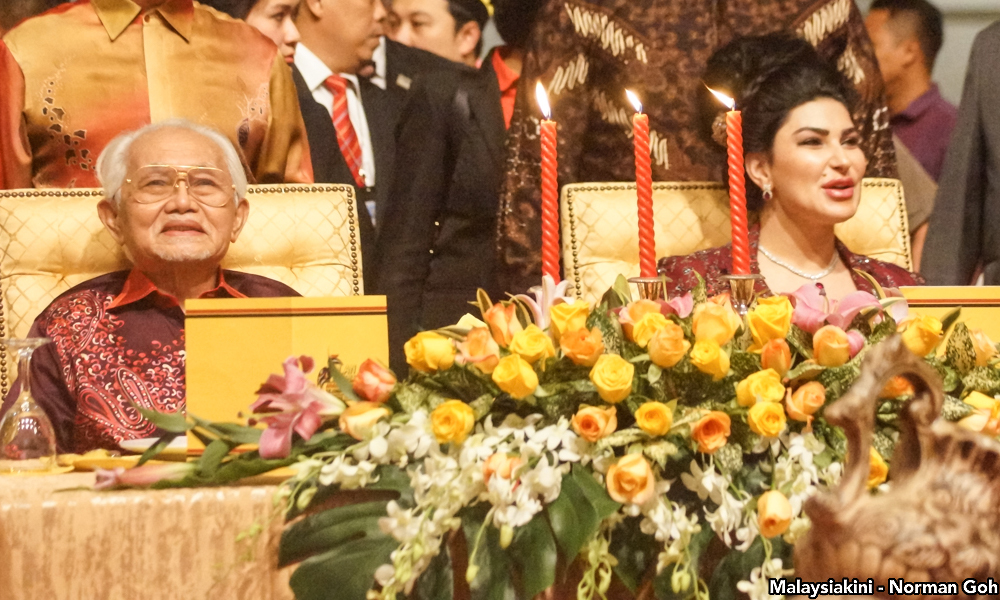 Kua Kia Soong
COMMENT | The Pakatan Harapan government had pledged to wipe out kleptocracy, a promise that was key to its victory in the 14th general election.
But so far, they have disappointed the people of Malaysia, especially Sarawakians who have seen the wealth of their state sucked dry by the rapacious greed of the kleptocrats in the state.
The Harapan government has not yet acted to make governor Abdul Taib Mahmud declare his assets and that of his spouse and family.
Harapan has shown us that where there is a political will in getting to the root of the 1MDB scandal, there is a way to get rid Malaysia of corruption and crony capitalism.
However, by letting off his long-time ally in Sarawak – Taib, arguably the richest man in Malaysia – Prime Minister Dr Mahathir Mohamad makes his campaign against his predecessor Najib Abdul Razak look like nothing more than a personal vendetta.
Even the prime minister himself has failed to lead by example, and declare his assets and that of his family.
Conflicts of interest
The constitutional status of the appointed Council of Eminent Persons has already been called into question, especially when its chairperson, Daim Zainuddin, is in a position in which he is able to call up judges and even represent Malaysia in negotiating with China.
Now it has been reported that the Perak government has taken Putrajaya's lead and established its own State Economic Advisory Council (SEAC), with corporate heads of MK Land Bhd, KL Kepong Bhd and Gamuda Bhd as "eminent advisors".
There is a gross conflict of interest with such arrangements when these corporate leaders still have interests in the local and international corporate scenes. Continue reading →