By Francis Paul Siah
COMMENT After three Rela (People's Volunteer Corps) members were allegedly assaulted by a 29-year-old businessman with a "datuk seri" title on Oct 27, the spotlight has turned on the awarding of such honorifics by rulers and heads of state.
It has been quite a while since this issue has generated so much public interest. If there is anything positive to emerge from this unfortunate and nasty incident, it must be the clear message to those holding such titles that they are not above the law. They must behave responsibly and with decorum in public and respect others like everybody else.
Rulers, heads of states, and others entrusted or empowered with awarding such titles must surely now be more wary of the "worthiness" of those being honoured. If there can be one positive resulting from the assault case, a clear qualifying criteria is absolutely necessary.
So the Kedah royal house has denied that the state awarded the "datuk seri" title to the businessman concerned. Why did the state issue the denial? Because the Kedah sultan wanted to make it clear that he does not award state honours to shady characters, and certainly not to the 29-year-old man.
Now, we're left to wonder which state awarded the "datuk seri" title to the individual with a chequered past. Besides being charged with the assault of the Rela trio, he was also arrested in relation to a past drug offence.
Well, no other sultans or governors, except Kedah, have responded to public calls to strip the illustrious title from the individual concerned yet. So, we just have to wait and see.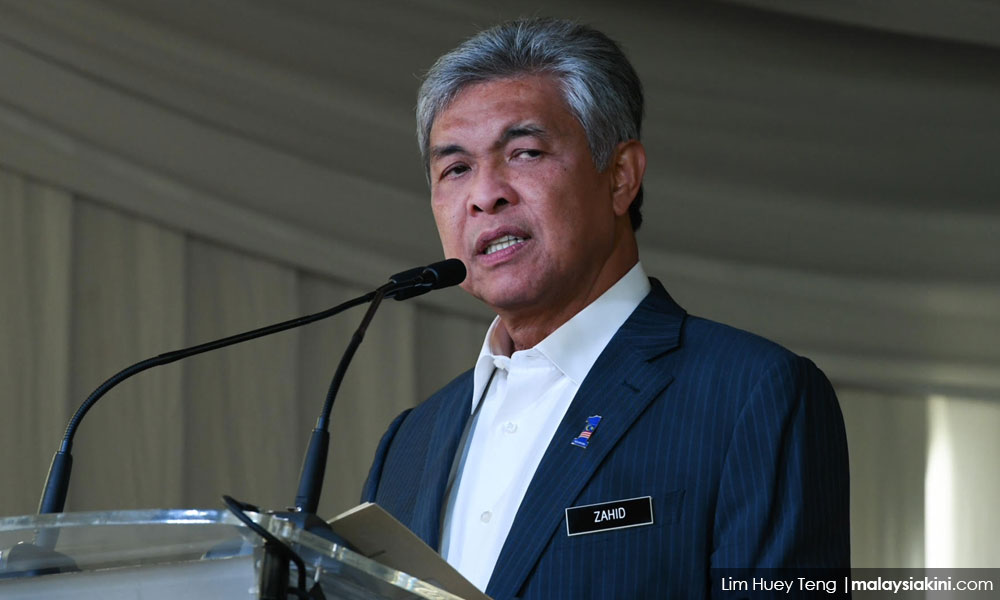 Then, we heard Deputy Prime Minister Ahmad Zahid Hamidi (photo) issuing a stern warning to those bestowed with titles that the law spares no one. A timely reminder indeed. Continue reading →