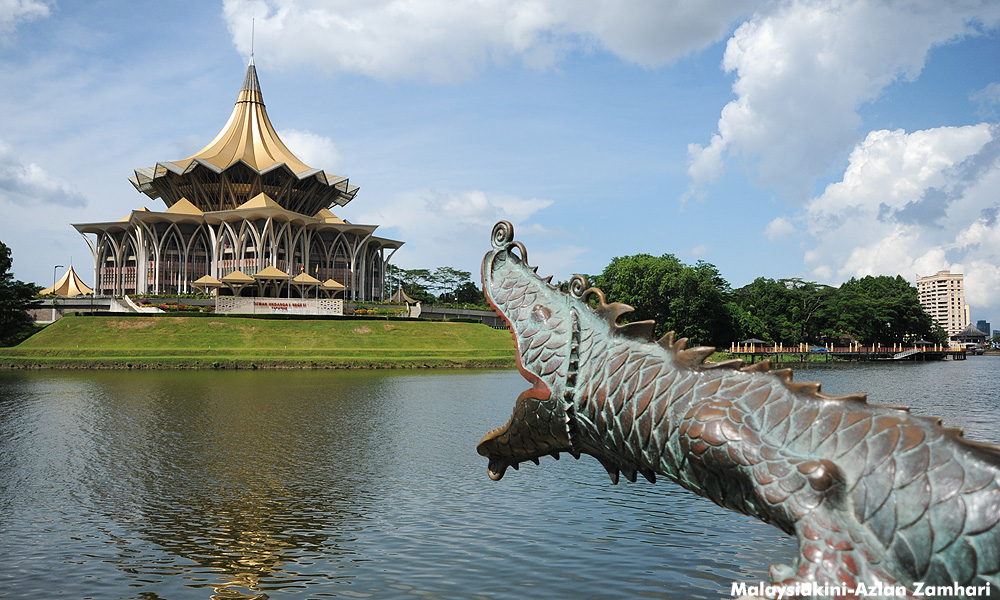 By Francis Paul Siah
COMMENT | Somehow, I feel vindicated. Following the initial backlash I received on my article "Are Sabahans, Sarawakians, only good as No 2?" published in Malaysiakini recently, I am glad that many of my fellow Sarawakians also share my views.
Initially, there were negative remarks such as "Don't dream, Sarawak will always be No 2. Be contented", "Do you have the numbers to become PM?", and "Sorry, you are not even No 2".
As a writer, I do not expect readers to agree with everything I wrote nor share my thoughts or sentiments on certain issues because only a fool will agree with you all the time. I do appreciate serious and sincere rebuttals.
There is one Malaysiakini reader in particular whom I wish to thank. He goes by the pen-name "Prudent". His was the most logical and sensible reaction, one which has become the subject of this article.
Prudent commented: "If Sabah and Sarawak are re-designated as 'territories' and not merely the 12th and 13th state in Malaysia, then their chief ministers can be re-designated as 'premiers' – same title as Lee Kuan Yew when Singapore was part of Malaysia.
Certain devolution of powers to Sabah and Sarawak as per the Malaysia Agreement can be enacted. Of course, there is no question of Sabahans and Sarawakians being only good for No 2 as alleged. If Parliament so willed, any MP can be No 1, including any MP from Sabah and Sarawak."
I agree wholeheartedly. I have not thought of that option. It's definitely better than the so-called Pakatan Harapan (Harapan) promise of creating a second deputy prime minister's post for Sabah and Sarawak if it wins the forthcoming 14th general election. Continue reading →