By Francis Paul Siah
COMMENT | Of late, a 2014 video of the late Sarawak chief minister Adenan Satem talking about Umno has been making the rounds on social media.
It has been reposted over and over again, and shared in various groups with accompanying anti-Umno comments.
This could be the work of the opposition in Sarawak. With GE14 around the corner, whipping up anti-Umno sentiment is a surefire tactic to derail support for BN.
Or it could just be the work of concerned netizens in the state, who are once again wary of Umno's intentions in Sarawak.
I am actually surprised that this subject was broached again, and with such fervour. I thought it had already become a non-issue, as no one – certainly no Umno leader – has made any mention of the subject of late, at least not publicly.
So it makes me wonder whether there are unseen hands involved in a plot to bring Umno into Sarawak via the back door. In politics, anything is possible.
Then again, Umno also has cronies in Sarawak; some businessmen in the state are closely linked to powerful Umno figures. So anything could happen.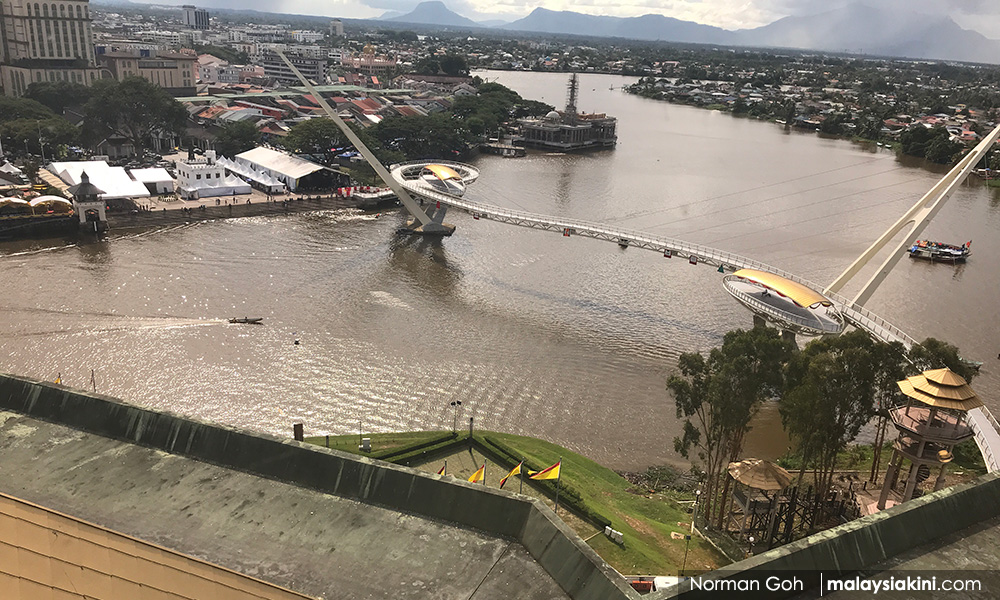 There is also talk of a possible crossover of Sarawak BN parliamentarians to Pakatan Harapan after GE14, should the opposition coalition win. This could also trigger Umno's interests in Sarawak again.
The last time I heard of serious intention to bring Umno into Sarawak was in 2001, in a move initiated by former Parti Pesaka Bumiputera Bersatu (PBB) deputy president and Defence Minister Abang Abu Bakar Mustapha.
I recall asking Abang Abu Bakar about his move at that time, and he told me that Sarawak had much to gain by being with the strongest political party in the country, adding that the interests of Sarawakian Malays would be better protected within Umno.
I did not agree with his reasoning, but could understand his position then. Abang Abu Bakar had already fallen out of favour within PBB at that time, and was at loggerheads with his party president and powerful chief minister Abdul Taib Mahmud (photo).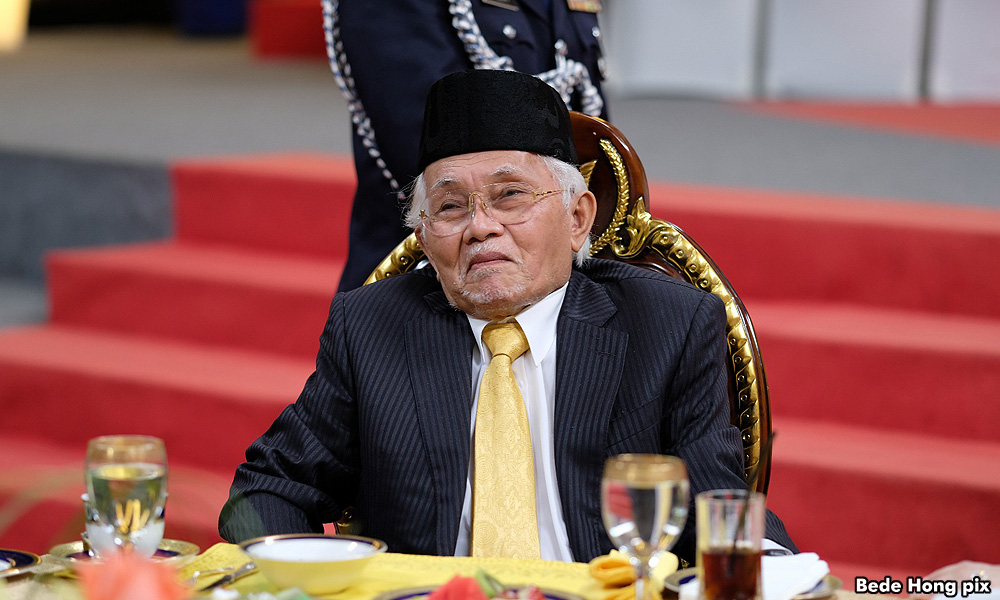 Caught in such a situation, perhaps his best option was Umno.
Back to the Adenan video. In it, the then chief minister can be seen giving an interview to the media. When asked about Umno, he responded: "There is no need for Umno in Sarawak. We already have PBB.
"If I were to be in Umno, I would probably be appointed a vice-president. When it comes to concerns regarding Sarawak, I would be overruled by the majority in Umno. I don't want that.
"There are also some extremists in Umno. These people are not the kind we want in Sarawak," Adenan added. Continue reading →